MEGAUNITY donates venting disinfection equipment
---
Since the outbreak of novel coronavirus pneumonia, confirmed cases have appeared in various provinces, and the confirmed and suspected cases in Jilin Province have an increasing trend. In order to assist in the epidemic prevention and control, and resolutely win the battle against epidemic prevention and control, Megaunity Environment quickly responded to the initiative of Jilin Provincial Ecological and Environmental Protection Bureau and decided to donate a set of central suction system venting disinfection equipment to the new designated epidemic prevention hospital of Jilin Province - Jilin Tuberculosis Hospital. The equipment arrived in Jilin Tuberculosis Hospital on February 14 and was commissioned on the 15th and put into use then.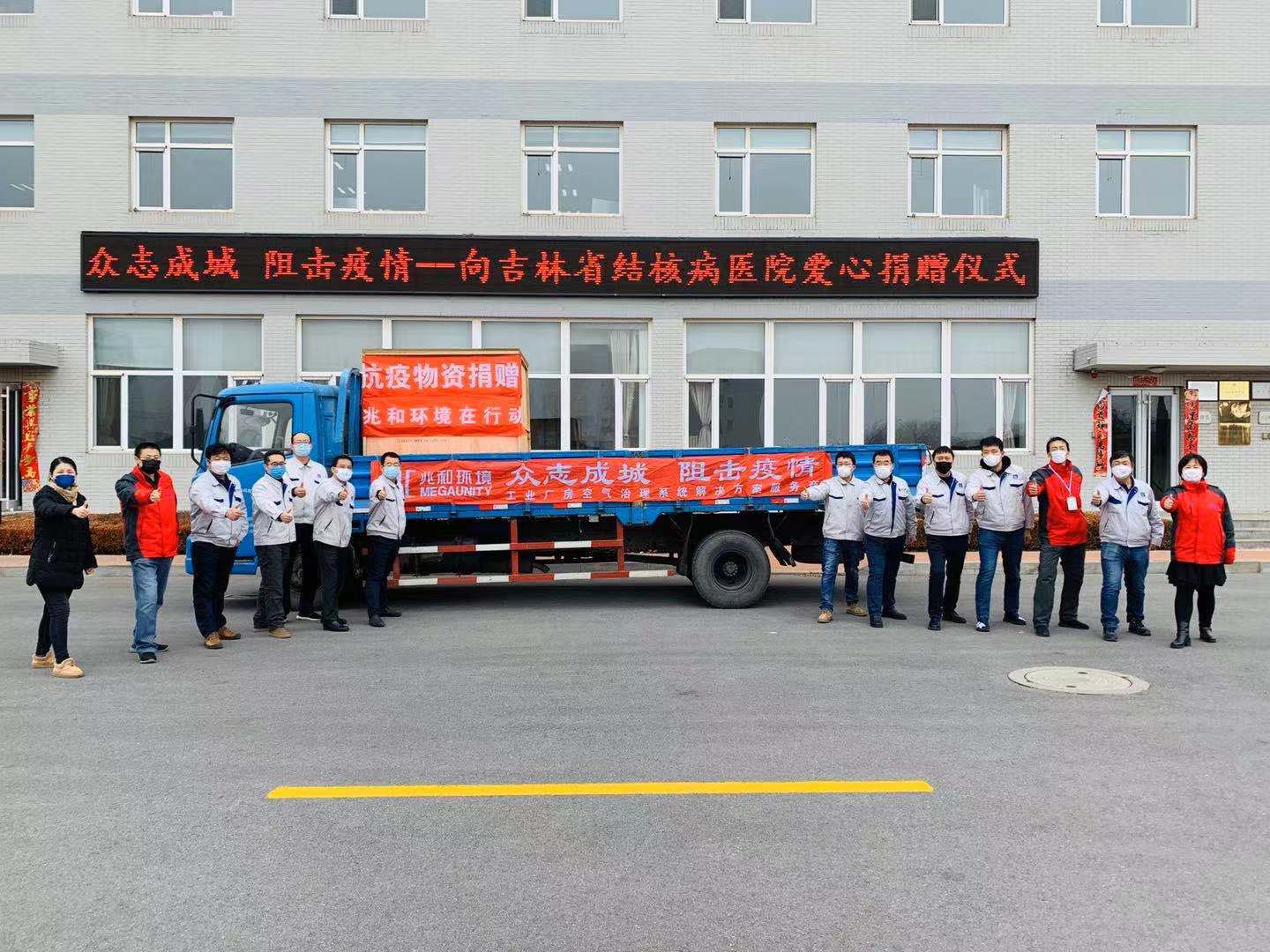 Megaunity Environment donated venting disinfection equipment to Jilin Tuberculosis Hospital
The set of donated equipment successfully arrived at Jilin Tuberculosis Hospital
It is reported that the hospital originally had a vacuum ultraviolet sterilization device, but the ultraviolet sterilization efficiency was relatively low, therefore there was a certain operational risk. In order to allow the hospital to use the new equipment as soon as possible and to eliminate the virus pollution, Megaunity Environment urgently deployed resources, expedited the deployment of a new set of equipment, and delivered it to Changchun overnight. After the suppliers and logistics parties learned that the transportation is for delivery of anti-epidemic materials, they also waived the charge for the ozone generator equipment and logistics transportation costs of this distribution. Thanks to the employees and partners of Megaunity for their contribution to this smokeless war!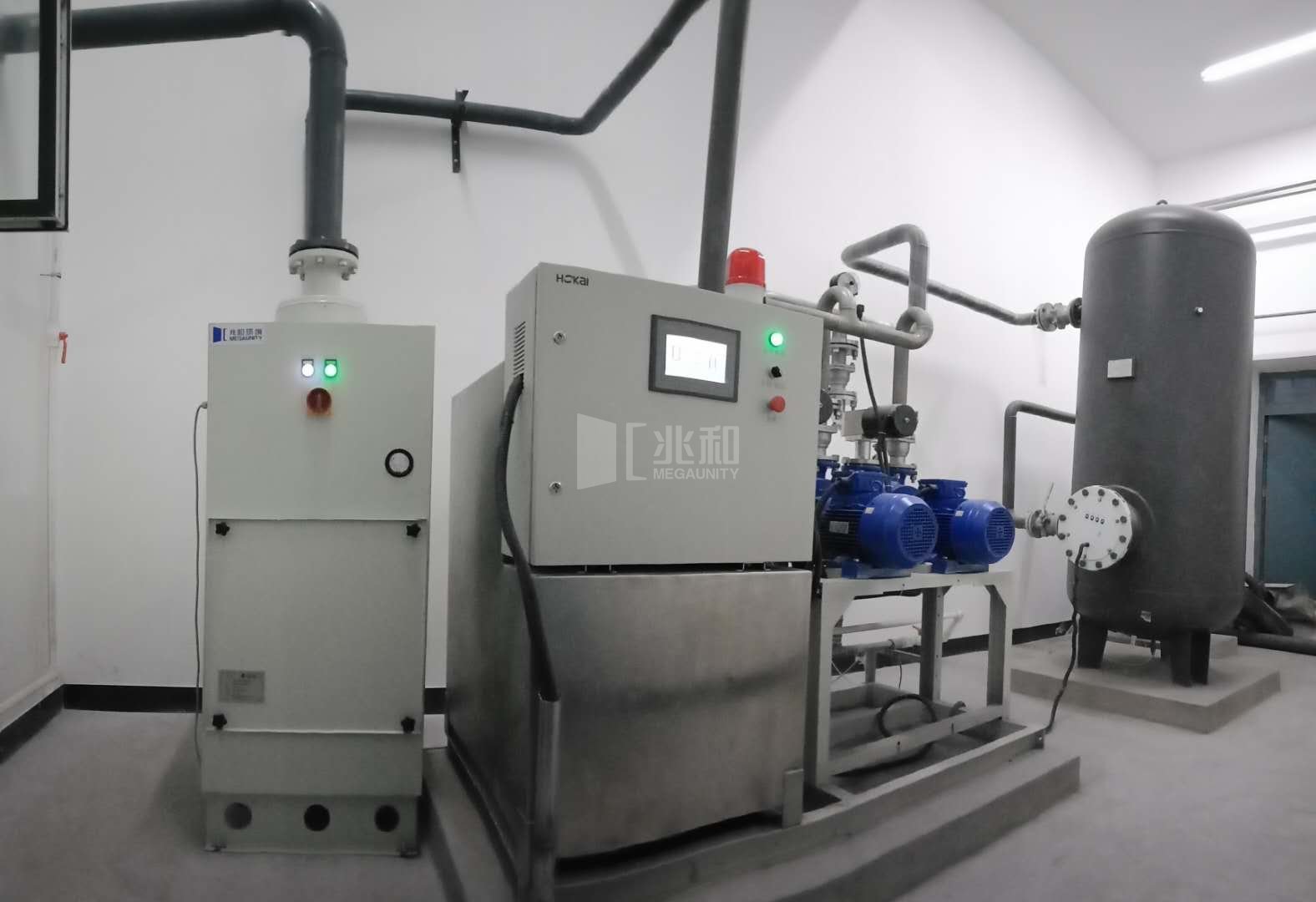 Donated equipment has been installed and commissioned completely, and put into use
The high-efficiency filtration + ozone disinfection purification equipment donated this time adopts the high-efficiency filtration and disinfection technology developed by Megaunity Environment, can disinfect and treat aerosols, germs and viruses in the air, thus making the air meet the discharge standards. In recent days, Megaunity Environment also launched disinfection products for public space ventilation and air conditioning systems for epidemic prevention and control to solve the problem of cross infection of viruses and aerosols caused by public space ventilation and air conditioning. This product uses the process of high-voltage ionization first-stage anti-virus + efficient capture of virus aerosol + rapid centralized disinfection, which can kill bacterial propagules and spores, viruses, fungi, etc., thus achieving clean and healthy operation of ventilation and air conditioning systems.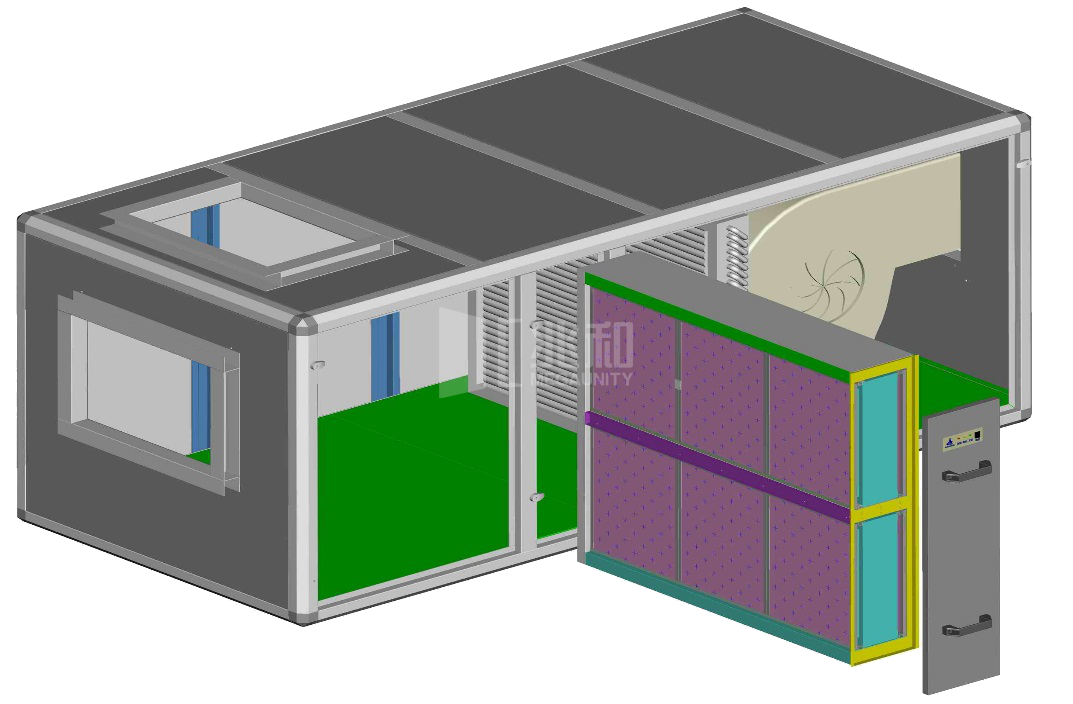 High-efficiency virus aerosol capture device
At the same time, Megaunity Environment and China Europe International Business School Alumni Association jointly launched a fund-raising campaign to purchase supplies for the affected areas. As of 12:00 on February 17, totally 153,246 yuan had been raised. Fund-raising campaign is still ongoing, and we hope those who know endeavor to pass on love to others.