MEGAUNITY Attracted Attention in The Die-casting Expo
---
Recently, MEGAUNITY's Oil Mist Purification Series of Products appeared in Die-Casting Expo -- The 15th China (Shanghai) International Casting Die-casting Expo, the authoritatively professional d Die-Casting Expo in China. In this Expo, MEGAUNITY exhibited the oil mist collecting and purifying system applicable to the fields of die-casting and hot forging, which attracted a large number of audience.
Product Features of Self-Cleaning Oil Mist Purifier

• This product is mainly used for collecting and purifying fume in the die-casting process, to solve fume pollution in working conditions or any other similar working conditions.
• This product uses a method of electrostatic filtration, which has no need for consumables. Its self-cleaning function can extend the manual maintenance period effectively so as to reduce operating costs.
• With patented moisture-resistant electrostatic core structure, this product can work stalely while cleaning.
• Optional spark detection & automatic fire extinguishing system.
• Optional automatic cleaning control system.
In addition to the oil mist purification project, MEGAUNITY can apply customized solutions of pulse bag dust removal technology system to address the requirements of smoke and dust control for the die-casting related fields.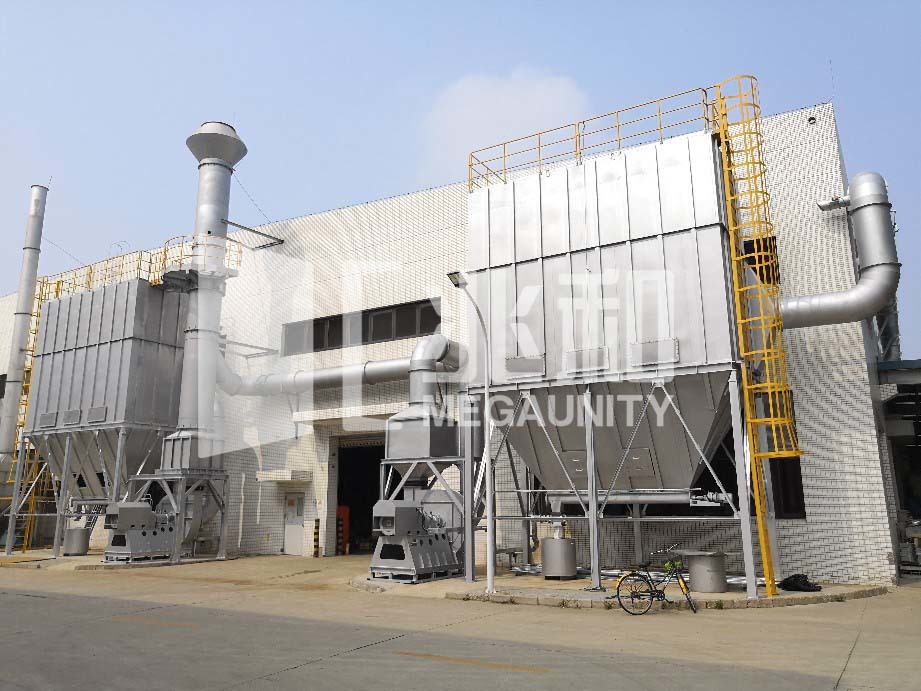 Pneumatic components manufacturing –
Project of smoke and dust control for aluminum smelting furnace