MEGAUNITY was awarded a national social sci-tech prize!
---
Dalian MEGAUNITY Environmental Solutions Co., Ltd.was awarded the second prize of "Progress Prize in Environmental Technology 2019" for its project "Industrial Workshop-based Oil Mist Efficient Purification Technology&Equipment Development".
Since February 2019, "Progress Prize in Environmental Technology", being one of the national social sci-tech awards, has been officially included in the Catalogue of Social Sci-Tech Awards issued by National Office for Science&Technology Awards, which embodies another sci-tech award of great significance in the field of ecological environment in China under the supervision and guidance of this institution.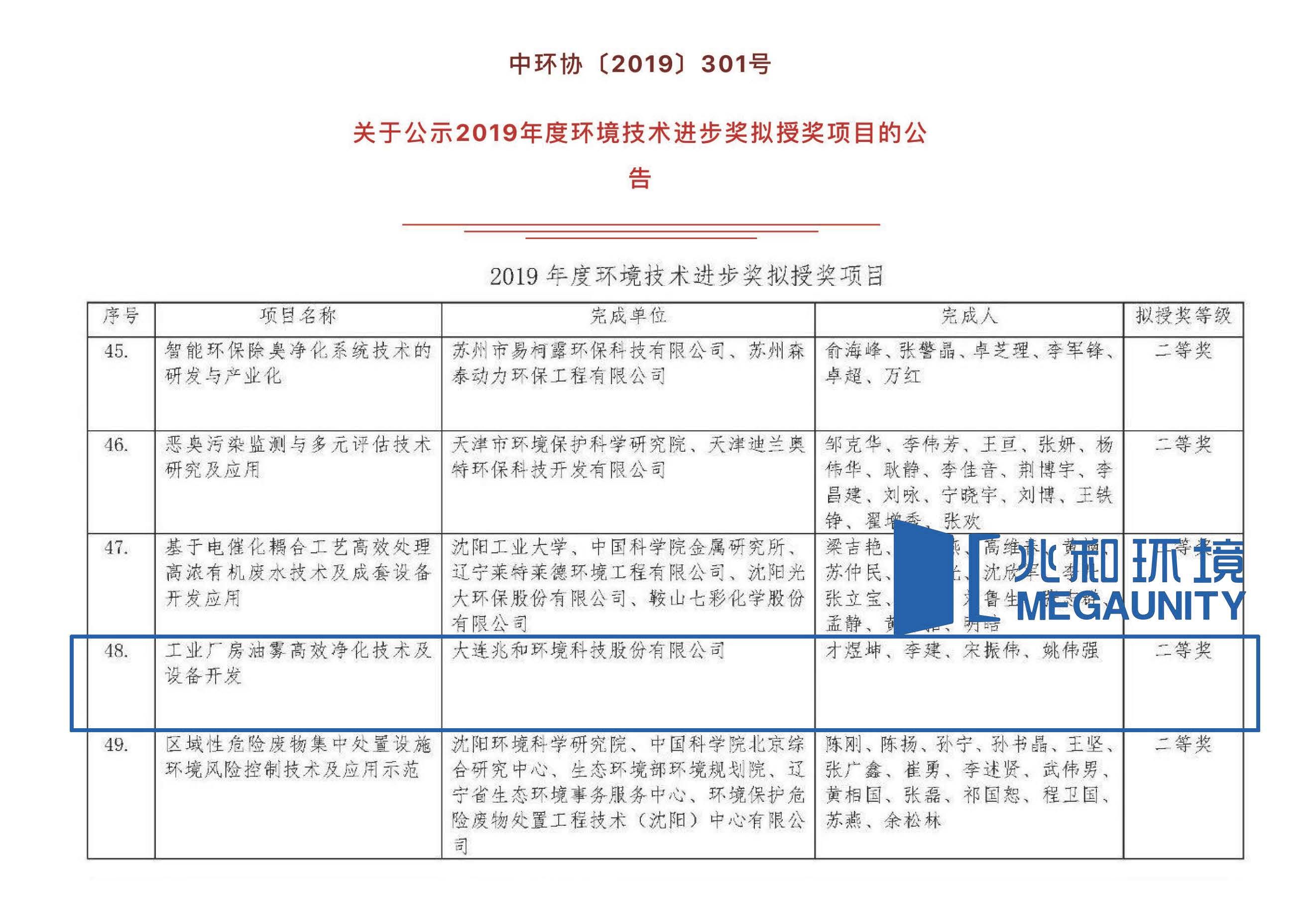 As for this project, Megaunity Environmental has developed diversified solutions for various oil mist conditions in industrial workshop.
• To tackle the working condition of pure oil-based cutting fluid, a corresponding High-efficiency Oil Mist Purifier is developed through an array of research related to the techniques of numerical simulated electric field coupling in convection field, particle tracking, space charge simulation and surface insulation.

• In view of recurring corona blocking due to the high concentration of oil mist, the preionization technique is applied in this project, solving the industry concern of electrostatic capture.

• In consideration of the high viscosity, poor fluidity and removal difficulty of oil mist particles on the electrode plate, the Self-cleaning Oil Mist Purification Equipment has been promoted via the research on the techniques of convection field simulation and high-pressure jet flow cleaning, thereby delaying the manual-maintenance period and greatly reducing the cost in this respect.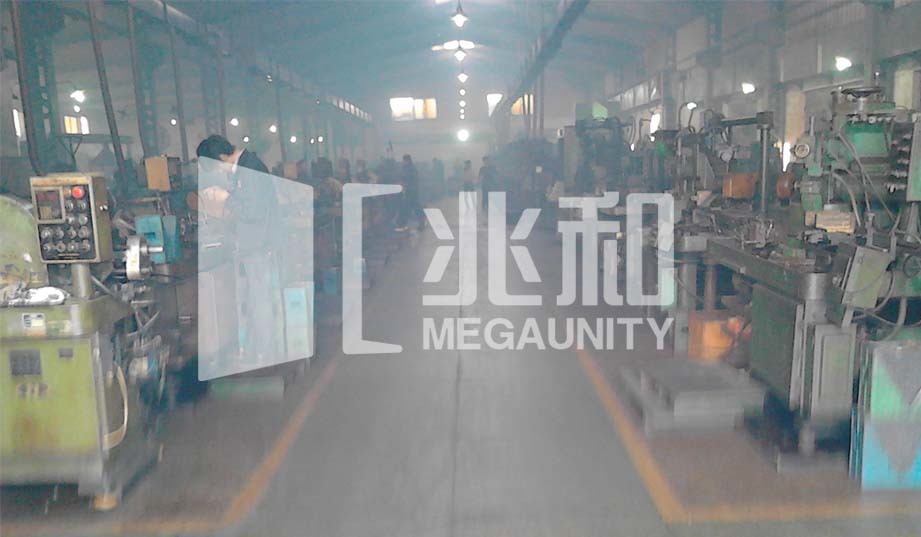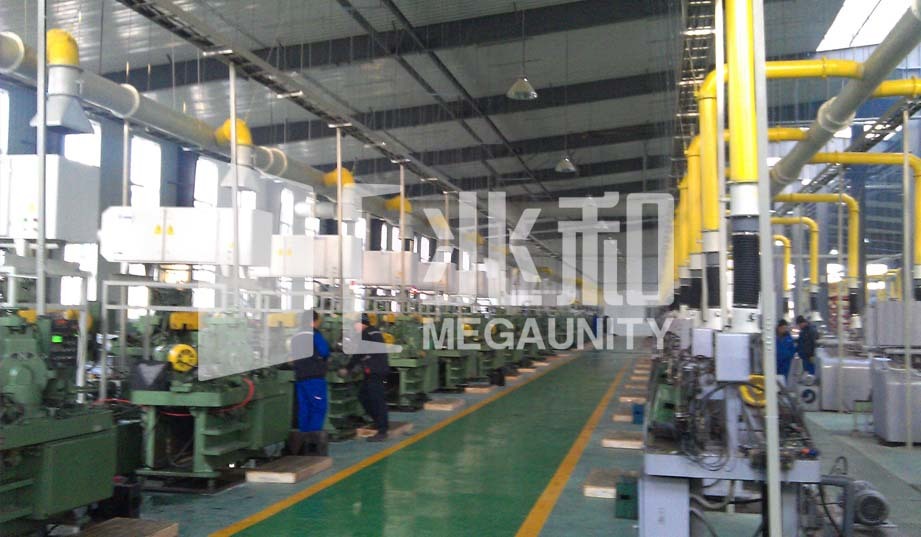 Comparison of Treatment Effects Before/After Applying Oil Mist Dust Purification System
(Upper: before treatment; Lower: after treatment)
Owing to the fulfillment of this project,Megaunity Environmental has developed oil mist purification products featuring high purification efficiency, stable and reliable operation, together with low-maintenance cost based upon a wide variety of techniques. Furthermore, according to actual situations of diverse workshops,Megaunity, targeted solution provider, has hence enhanced its corporate technical competitiveness and boosted the development of industry technology, thereby breaking technological monopoly of foreign countries, and contributing a whole lot to the localization of oil mist purifier series products, with technological content of its products measuring up to international advanced level. According to feedback from customers, its developed products can deliver stable and reliable operation, high purification efficiency, as well as continuous improvement in air quality of oil mist workshops. The product, Oil Mist Purifier, can yearly dispose of around 12.6 billion cubic meters of polluted air for customers, reducing emission of 300 tons of polluted particles per year.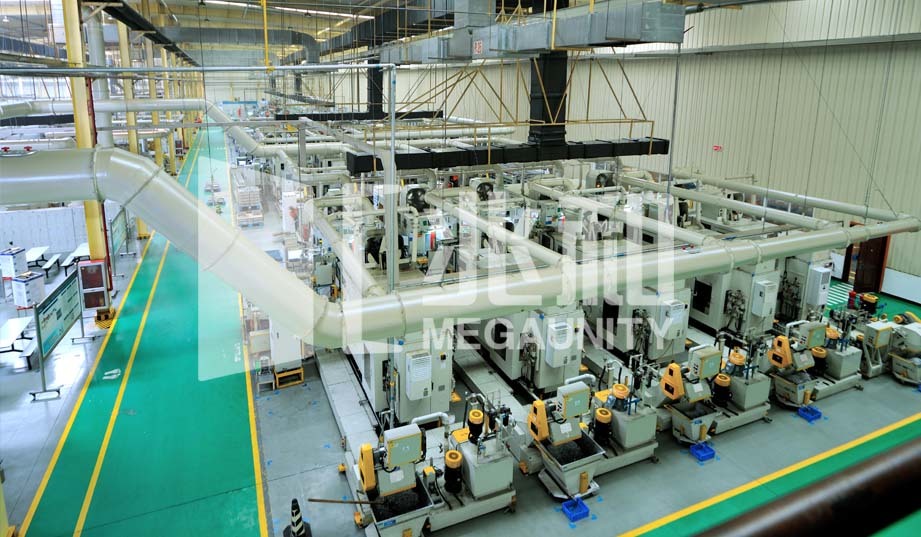 Oil Mist Purification Project Carried out in a Certain Well-known Automobile Enterprise
Founded in 1994,Megaunity Environmental, National High-tech Enterprise, furnished with Liaoning Provincial Engineering Research Center and Dalian Municipal Engineering Technology Research Center, has to date accumulated abundant experience in system design and engineering project practice in the field of air treatment for industrial workshops, boasting up to now 107 patents, including 18 patents for invention. Over the past years,Megaunity Environmental has built up plenty of project management experience, providing a whole host of customers with high-quality environmental protection projects. Its follow-up operation and maintenance of environment-friendly equipment safeguards stable and reliable equipment operation, in addition to long-term and continuous value-added services.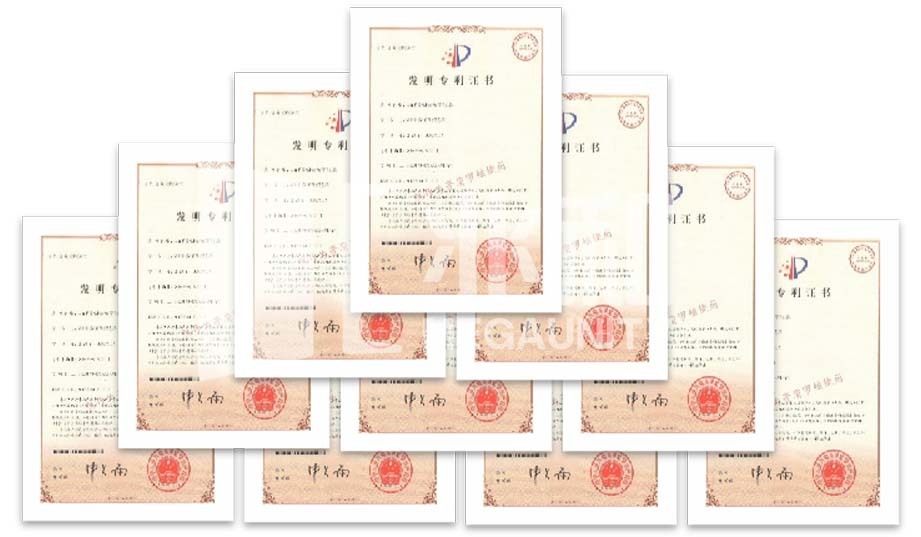 Spanning over 20 years of increasing development, both strong technical strength and thoughtful services have leftMegaunity Environmentalwidely recognized in the industry, winning highly acclaimed praise from a crowd of partners and customers.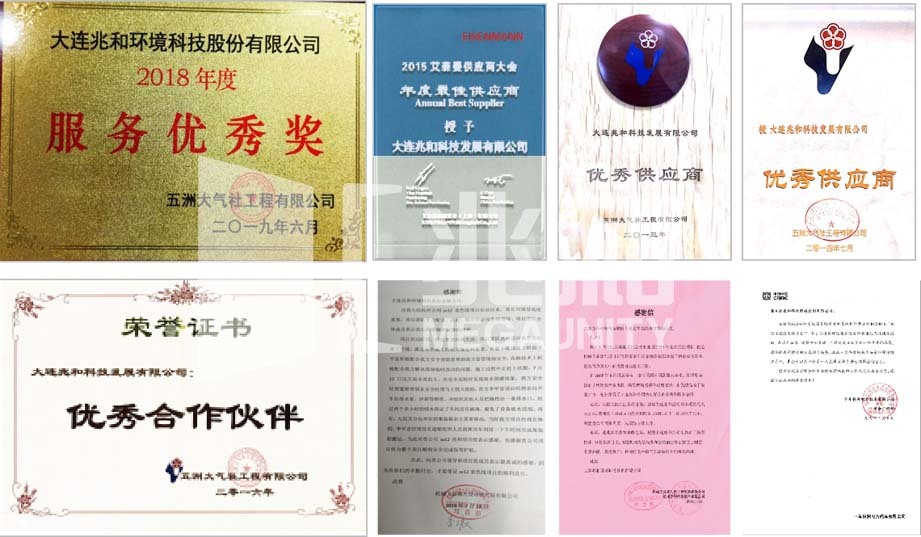 Looking forward,Megaunity Environmentalwill be delivering to customers safe and stable, eco-friendly and energy-saving, intelligent management system solutions lasting a whole life cycle, for the vision of creating value for users, as well as winning the Blue Sky Campaign in conjunction with all industry experts!

Industrial Air Disposal System Solutions
Tel:400-860-5288
E-mail: marketing@megaunity.com
Adresse:
No.300, Dongxin Road, Wuzhong District, Suzhou, Jiangsu, China
No.8, Shuzi 3rd Road, DD Port, Dalian Jinpu New Area, Liaoning, China
---