Online training during the outbreak
---
A sudden epidemic outbreak has disrupted the operation and production schedules of many enterprises. During this period Megaunity Environment resumed production in an orderly manner while launching a series of online training tasks --- strengthening internal skills and building up strength. Since February 1 when the whole country is in panic state, Yao Weiguo, the chairman of Megaunity Environment, personally supervises Megaunity "Online Training Month" planned by the Human Resources Department to start. All Megaunity people actively participate in various online learning courses through Cloud School Online Courses, industry public welfare live courses, online learning projects, knowledge sharing, etc. The training covers epidemic protection, industrial air treatment technology, Megaunity corporate culture, marketing skills, business etiquette, project management, etc., aiming to help staff master development ideas, skills and expertise at multiple levels. As of February 21, departments at all levels of the company have organized a total of 145 online training sessions with a total of 207 hours of class hours, focusing on improving the business and service capabilities of Megaunity staff, and providing customers with more professional and efficient services.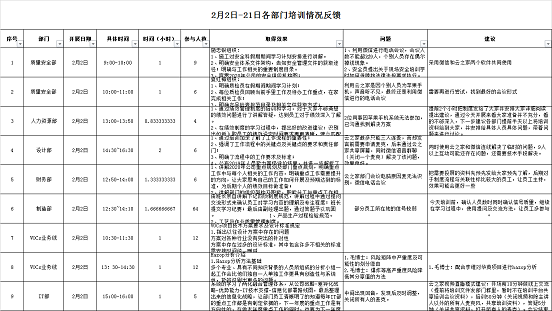 Promoting service awareness of all staff
Megaunity Environment has always insisted on establishing a brand with "Integrity and Quality". Megaunity people have a mission to create a fresh world, a vision of building a century-old enterprise and creating a world-renowned brand, and consistently adhere to the core values of integrity, innovation, success, and win-win. Megaunity people always adhere to the spirit of self-improvement, good morals, self-cultivation, and saving the world, and aim at providing industrial air treatment services for all walks of life. In order to improve the awareness of service for all employees, and work together to implement the corporate culture, Manager Ming, the chief account director, personally served as a lecturer and provided trainings on corporate culture for all marketing personnel, all shareholders of the company, managers at all levels, post-80s, 90s employees. This centralized corporate culture training allowed all employees to have a deeper understanding of the way in which the spirit of Megaunity has been practiced in the past 26 years, and made employees' service awareness and sense of mission further improved.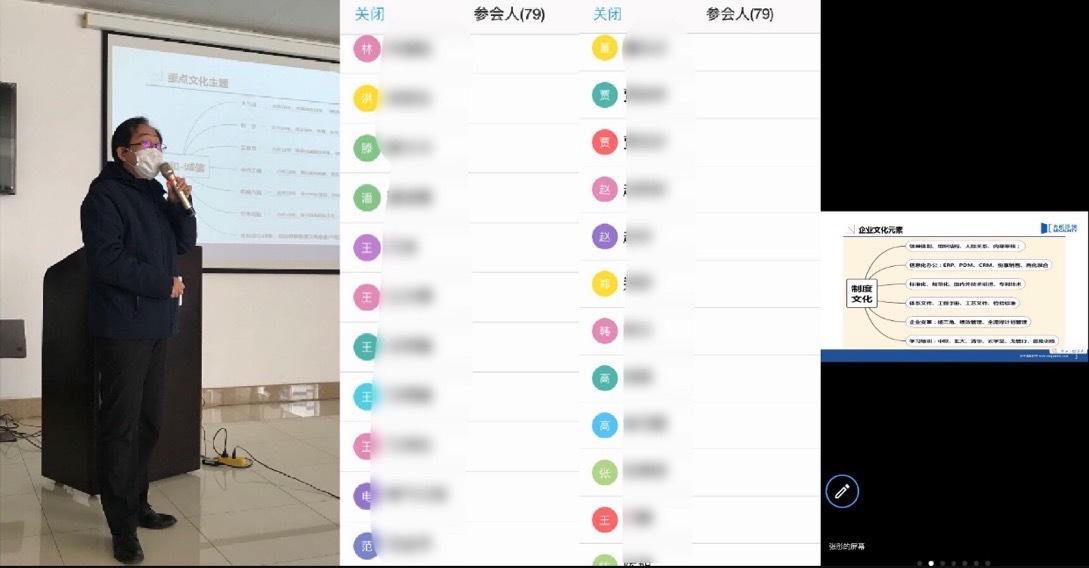 Online training on corporate culture for post-80s, 90s staff
Improving the professional skills of all staff
The strategy of Megaunity Environment is to be an industrial plant air treatment system solution service provider, focusing on the treatment of industrial oil mist, smoke and organic waste gas, and aiming at using technology innovation to create the core competitiveness of the enterprise. In this month, a technical lecturer team led by CTO trained product technical knowledge for various departments including quality, manufacturing, engineering, sales, purchasing, etc., so as to improve the technical capabilities of personnel in each department, and create a professional team in which each member can fully understand the products.
Online training on enterprise cost control for post-80s managers
Improving organizational management capabilities
Management scholar James Collins said: "in the future, a number of long-term successful large enterprises will no longer be established by technology or product designers, but by social designers." These designers regard corporate organizations and the operations of corporate organizations as their core, complete inventions. In order to strengthen the organizational management ability of the enterprise and improve the management level, the company conducted a series of practical training for managers in the form of "training + discussion of practical issues".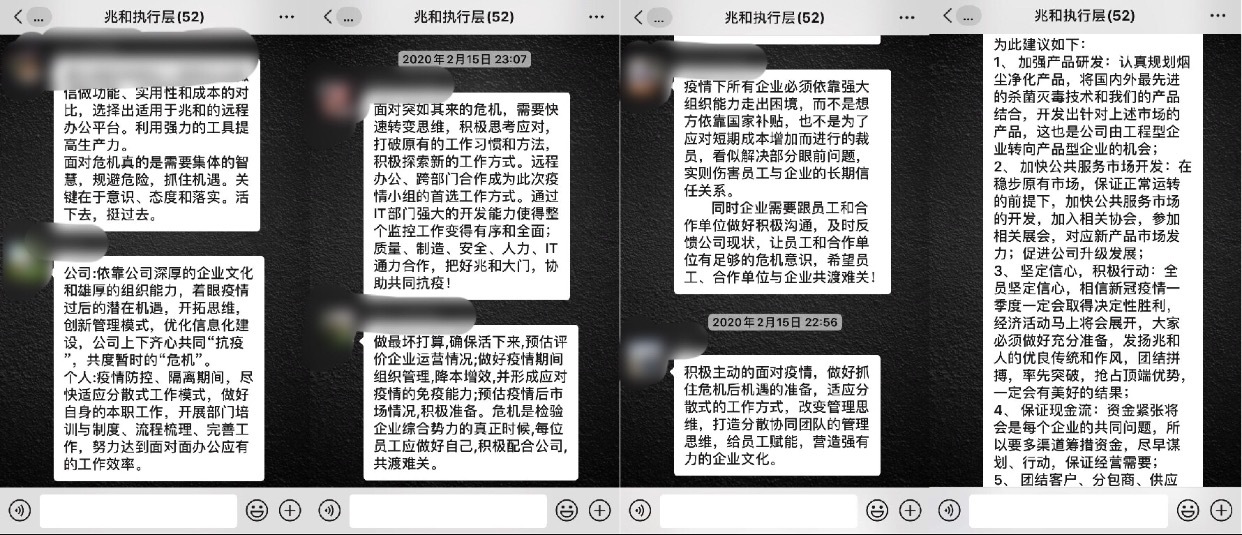 Experience sharing of the organization management training
During this "Online Training Month", the Human Resources Department made full use of the online platforms, opened up multi-dimensional and multi-level digital learning resources, integrated basic and practical curriculum contents, and strengthened and enhanced the capabilities of all employees. In the next stage, Megaunity will clearly define online training as the focus of training in the current special period, actively review the development of online training for all employees, continue to promote online learning organization, and use the advantages of the network platform to guide all employees to learn, thus guaranteeing comprehensive improvement in the market competitiveness of the enterprise.

Industrial Air Disposal System Solutions
Tel:400-860-5288
E-mail: marketing@megaunity.com
Adresse:
No.300, Dongxin Road, Wuzhong District, Suzhou, Jiangsu, China
No.8, Shuzi 3rd Road, DD Port, Dalian Jinpu New Area, Liaoning, China
---