Online Seminar:Pharmaceutical Chemical VOCs Treatment
---
On April 21,the"Industrial Air Treatment Series Online Technology Seminar(V)" sponsored by Dalian MEGAUNITY Environmental Solutions Co., Ltd. and jointly supported and co-sponsored by Liaoning Association of Environmental Protection Industry, China Industrial Explosion Protection Technical Innovation Alliance (CIEPA) and www. gootech.com was successfully held. Taking the"VOCs Purification and Odor Control in the Pharmaceutical Chemical Industry" as the theme of this meeting, MEGAUNITY Environmental had the honor to invite Professor Luan Zhiqiang, Secretary General of Waste Gas Purification Committee of China Association of Environmental Protection Industry, to make a special sharing on"Odor and VOCs Purification: Current Situation and Technology Advances".
VOCs gas produced in pharmaceutical and fine chemical industries has the characteristics of complex composition, strong corrosive, large concentration fluctuation, large air volume fluctuation, high system safety requirements ect. In recent years, relying on the mode of"independent research and development + introduction of advanced Japanese technology", MEGAUNITY Environmental has continuously optimized and upgraded VOCs treatment technology. During this technology seminar, Dr. Mao Zhiming, Director of VOCs business line of MEGAUNITY Environmental, made a special sharing on VOCs treatment technology in pharmaceutical chemical industry.
Applicable Industries
Pharmacy; Chemical engineering; Printing; Coating; Petrifaction.
Technical Feature/Superiority
Reduce Concentration by Ventilation System: LEL interlocking ventilation valve can dilute the waste gas and protect the system.
Front Honeycomb Ceramic Box: Non-standard honeycomb ceramics(custom-made). Strong corrosion resistance. Fire retardance and defogging.
Heat Delivery Stroke: Independently researched and developed by MEGAUNITY, and the operating temperature can reach 100℃。
MEGAUNITY Patented Horizontal Sliding Valve: 2205 dual-phase steel with resistance to chlorine corrosion. Improve the sealing property and increase the service life.
High Purification Efficiency: VOCs Purification Efficiency >99%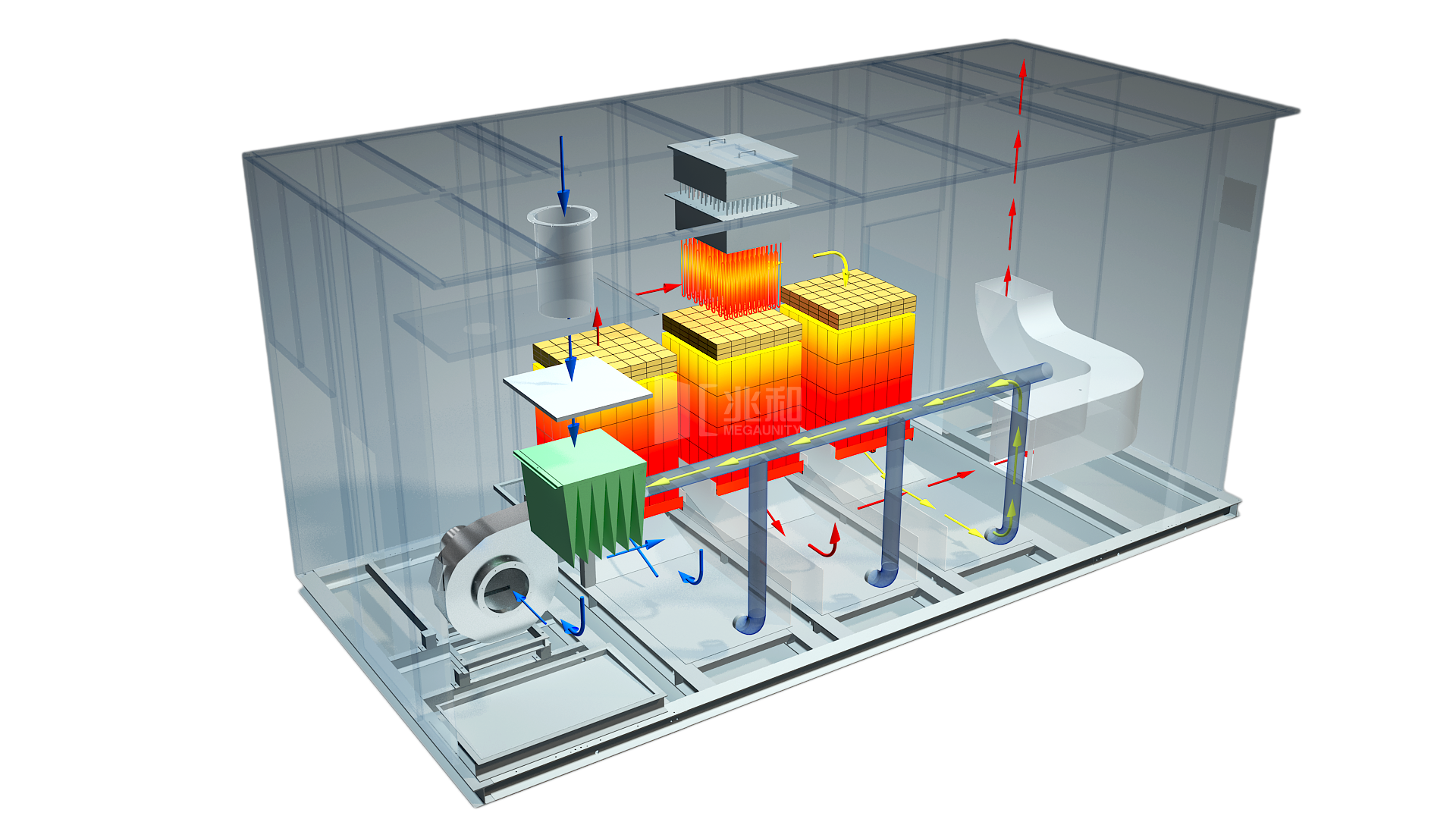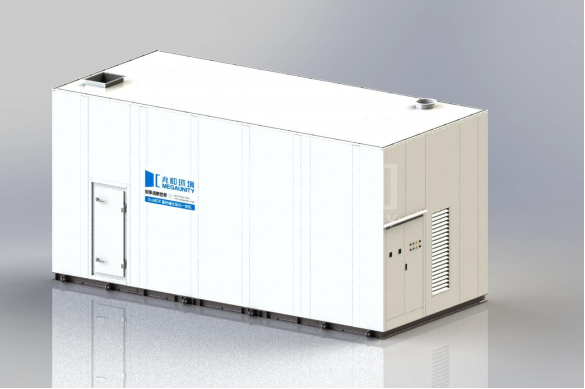 In addition to the RTO System, MEGAUNITY also launched the RCO all-in-one machine equipment based on years of experience on organic waste gas treatment, which can effectively alleviate the problem of small, scattered, miscellaneous and chaotic VOCs emmission in chemical industry.
Technical Feature/Superiority
Safe operation. High purification efficiency. Small in size. Low NOxcontent. Low equipment investment.
From March till now, in conjunction with Professor Qiang Ning, Member of Standing Committee of Waste Gas Purification Committee of China Association of Environmental Protection Industry from Tongji University, Zheng Xiang, Director of Industrial Building Environment and Energy Conservation Department, China Academy of Building Research, Professor Zhong Shengjun, Production Safety Expert of Ministry of Emergency Management from Northeastern University, Secretary General Luan Zhiqiang, Exhaust Gas Purification Committee of China Association of Environmental Protection Industry, and many other industry experts, MEGAUNITY Environmental successfully held five consecutive public online technology seminars for the entire industry with the themes of"Dust Control in Die Casting Industry","Dust Control in Large Space","Dust Prevention and Safety in Industry" and"VOCs Control in Pharmaceutical Chemical Industry" respectively, providing a learning platform for employees in the industry with"public welfare, large quantity of real stuff and high degree of professionalism", creating a"green cloud classroom" exclusively for environmentalists, and actively promoting technological development and progress in the industry. In the future, MEGAUNITY will continue to carry out online technology seminars, and is willing to do a better job of the"Environmental Protection Cloud Class".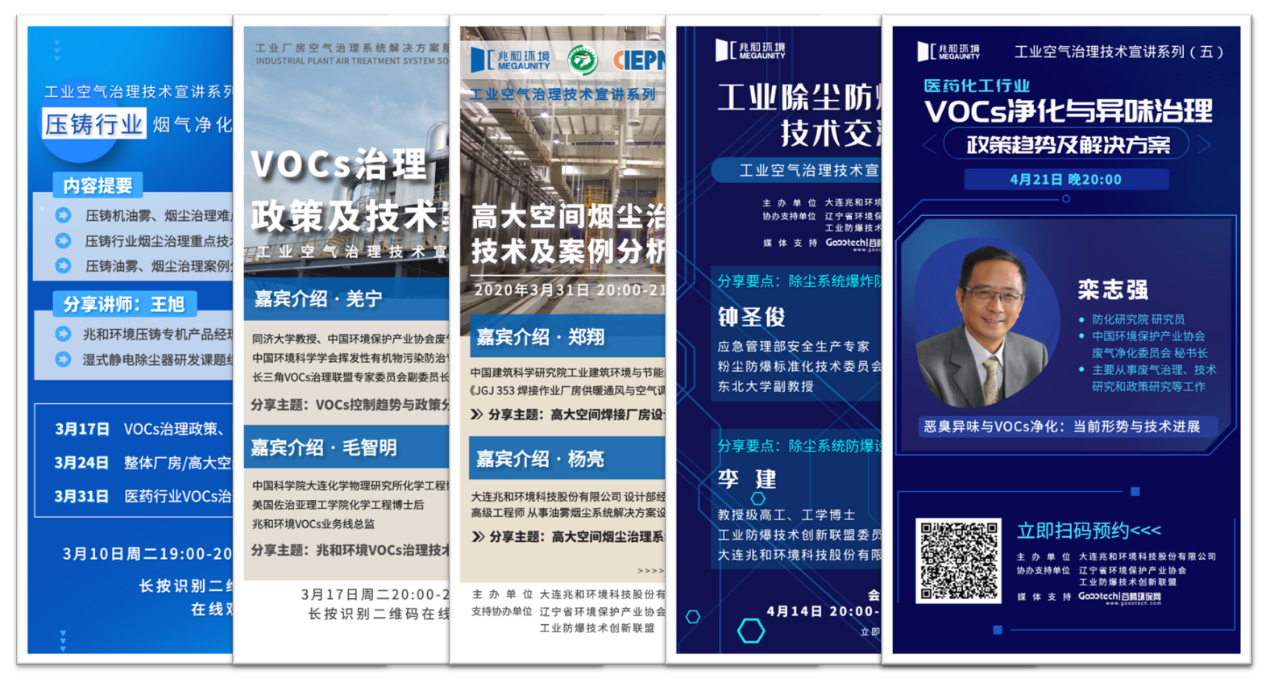 Get theinformation of the first five "Industrial AirTreatment Technology Seminar": Follow the official account of MEGAUNITY Environmental, reply the key words to get the Technical Seminar playback links and courseware materials.


Industrial Air Disposal System Solutions
Tel:400-860-5288
E-mail: marketing@megaunity.com
Adresse:
No.300, Dongxin Road, Wuzhong District, Suzhou, Jiangsu, China
No.8, Shuzi 3rd Road, DD Port, Dalian Jinpu New Area, Liaoning, China
---