Thanks for moving forward with Megaunity, helping "Good Headmaster" project, and passing warmth
---
Affected by epidemic situation and under severe economic situation at home and abroad in 2020, Megaunity Environmental still launched 99 Giving Day activity, continued to pay attention to "Growth Plan of Good Headmaster" and contributed to rural education by relying on Beijing Geyou Community Aid Foundation. We would like to thank all kind-hearted people from Megaunity, suppliers, customers, associations, governments and other sectors of society. On the way of walking with love, there will be more kind-hearted people standing side by side with Megaunity.
In this activity, for each donation of 1 RMB from kind-hearted partners, Megaunity Environmental will donate 2 RMB of matching gifts, and Tencent Foundation will donate the matching gifts randomly. Different amount of matching gifts will be donated by Megaunity Environmental by means of "drawing pictures", "donating smile" and "donating steps". As of 22:00 on September 9, Megaunity Environmental has donated matching gifts of 50,000 RMB for the project, mobilized 778 people to donate 30,431.4 RMB, and obtained 1,303.06 RMB from Tencent foundation, raising a total of 81,734.46 RMB. Amount of matching gifts of Megaunity Environmental ranked sixth in Liaoning Province. (Donation data is still being updated, please refer to final statistics)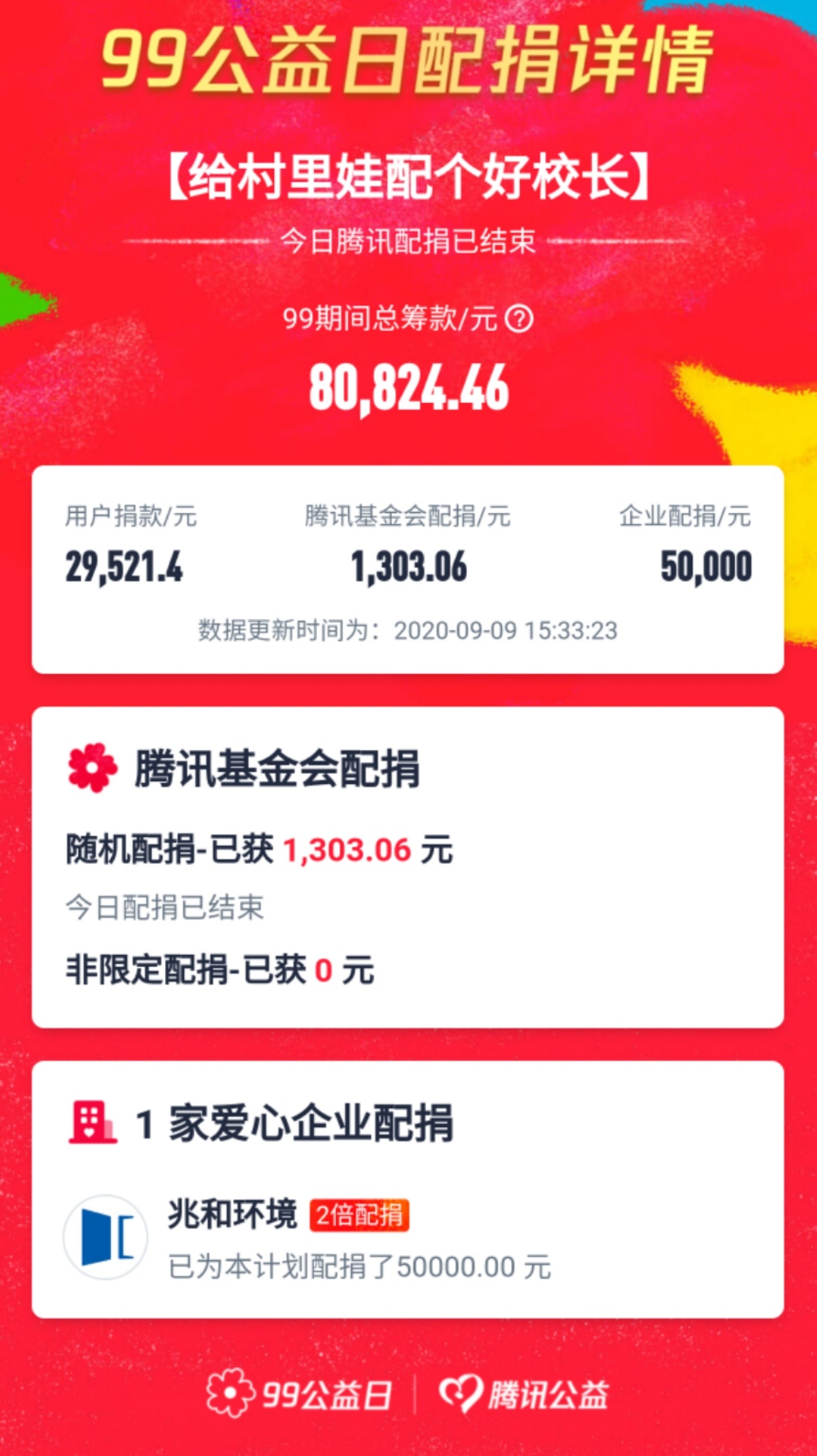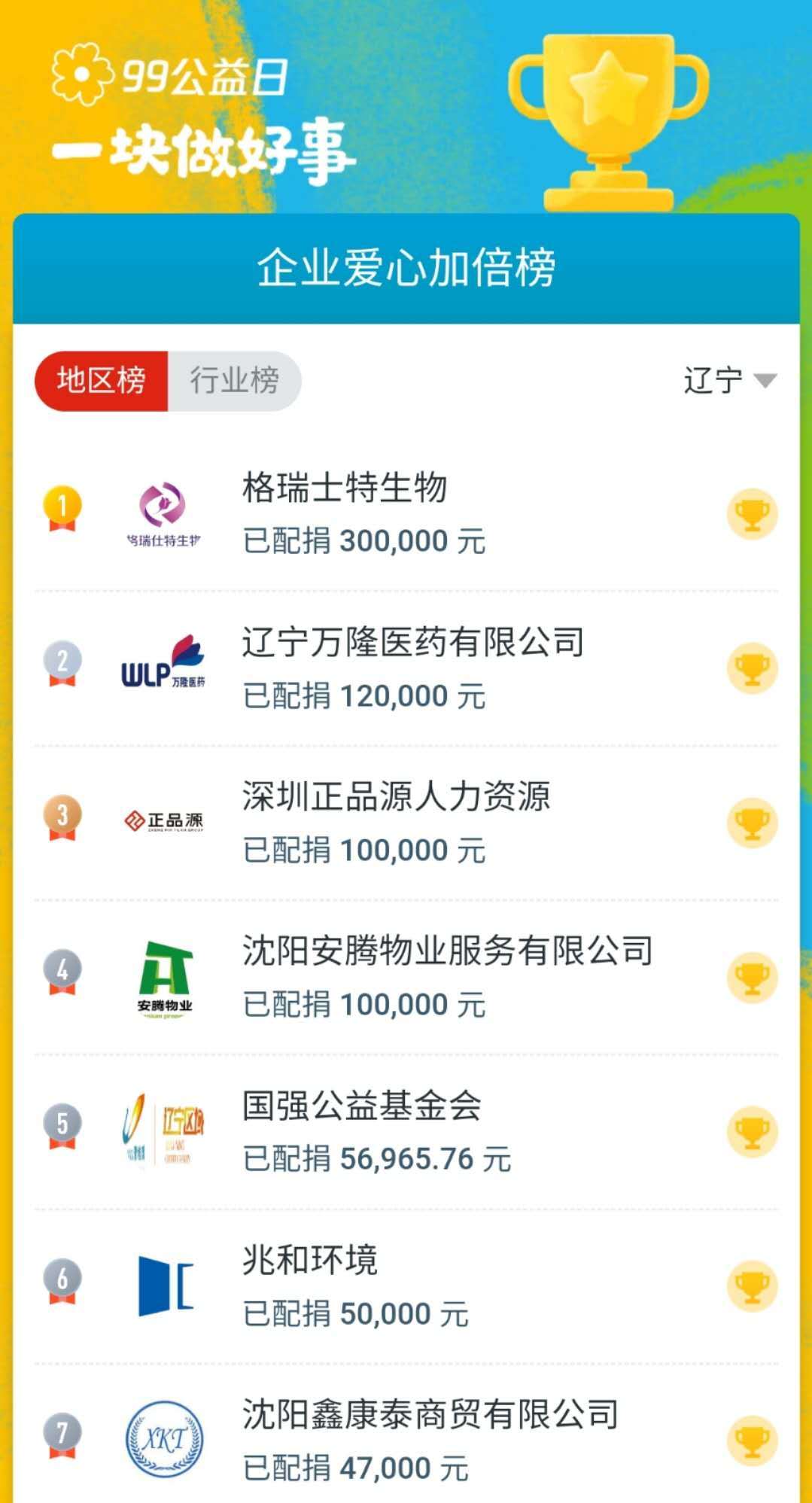 Since 2012, Yao Weiguo, President of Megaunity Environmental, has been supporting the project of "Growth Plan of Good Headmaster" for many consecutive years. In this 99 Giving Day activity, "donate together" initiated by Mr. Yao raised 30,872.02 RMB in total, sending rural headmasters power of love.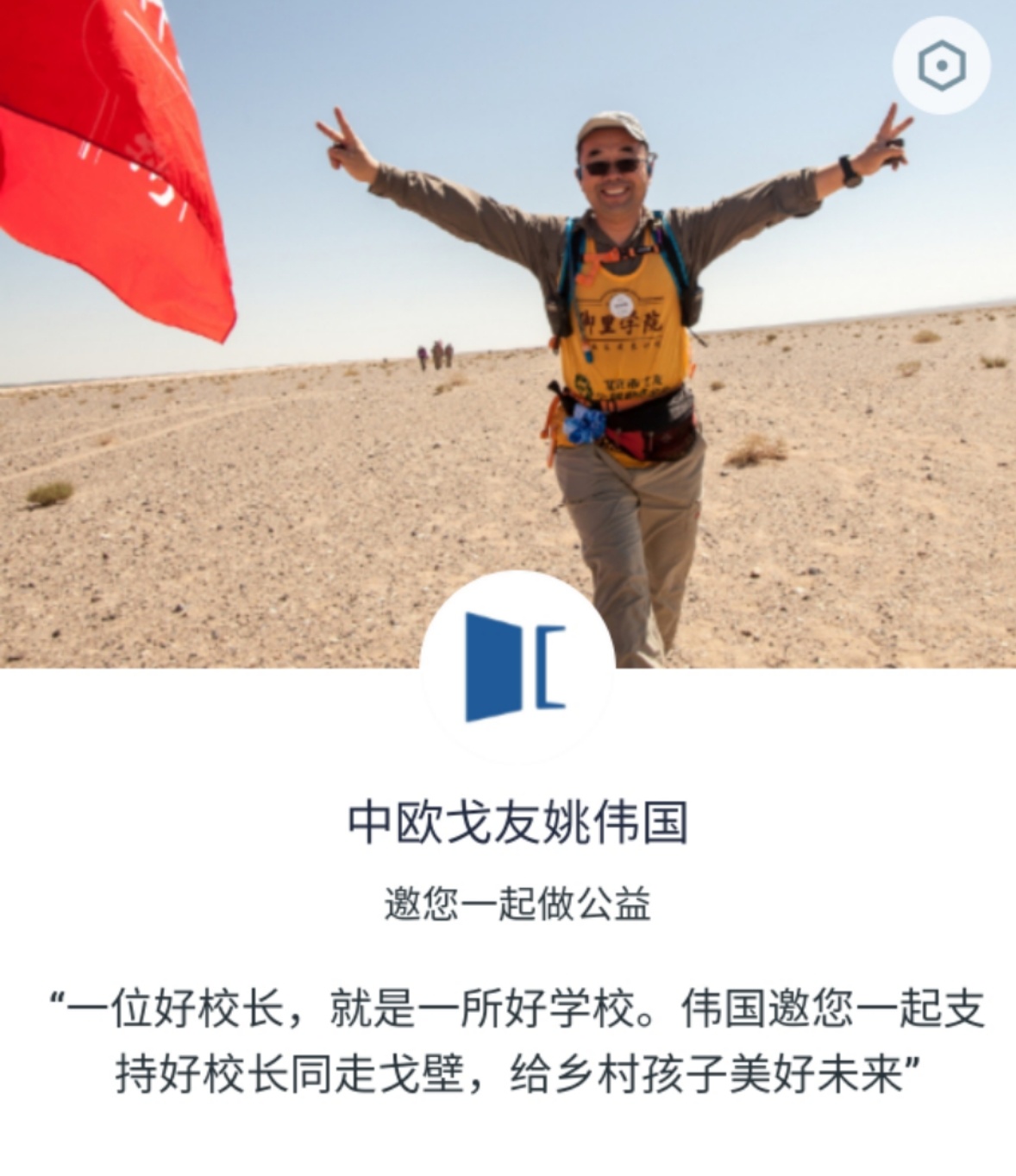 Pass love on and spread positive energy
Since its establishment 26 years ago, Megaunity Environmental has been walking steadily on the road of public welfare. In 2020, Megaunity Environmental did the following good deeds:
In May, we adopted water-saving millet in desert and participated in groundwater protection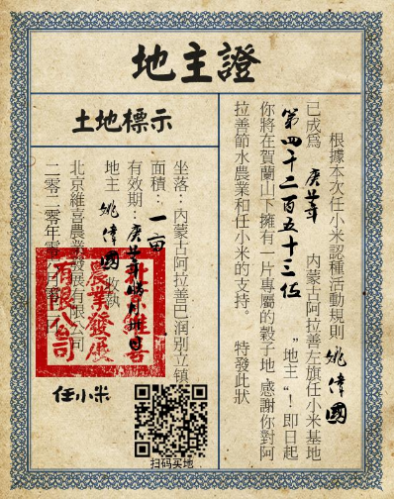 Since February, we have donated nearly 300,000 RMB to epidemic stricken areas at home and abroad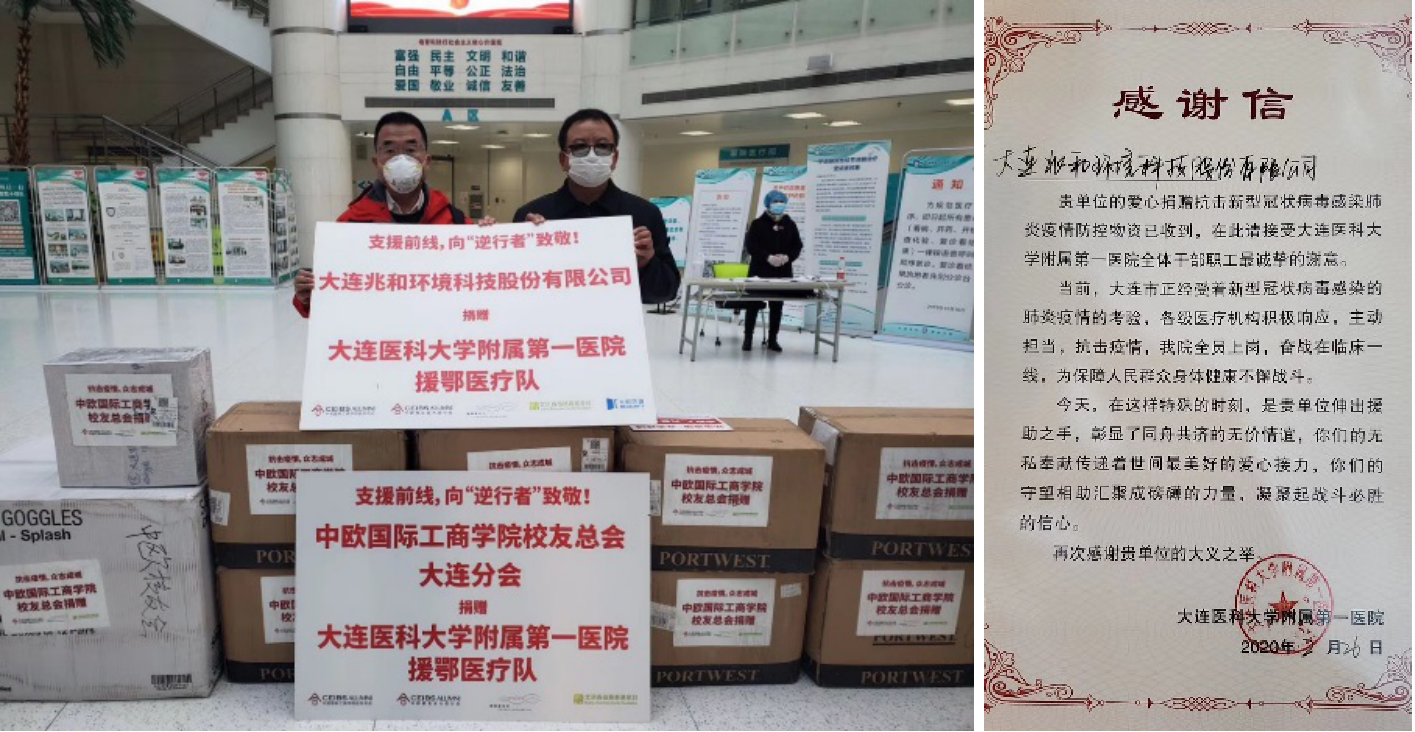 Mr. Yao donated anti-epidemic materials to First and Second Affiliated Hospital of Dalian Medical University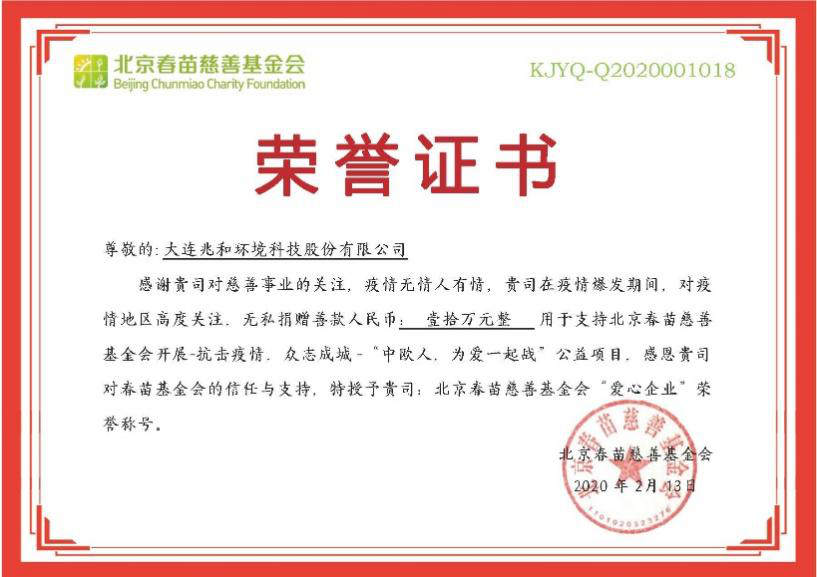 Megaunity Environmental donated 100,000 RMB to anti-epidemic area
Everyone has kindness, and good deeds start with small things. In the days to come, Megaunity Environmental will continue to practice its social responsibility, mobilize more kind-heated partners to participate in public welfare, pay attention to Chinese basic education, and pass warmth to hearts of every rural child.