Megaunity joins with TRM Filter to invite you to CIPM China International Pharmaceutical Machinery Expo
---
59th (Autumn 2020) National Pharmaceutical Machinery and China International Pharmaceutical Machinery Expo will take place at Chongqing International Expo Center from November 3 to November 5,2020. I'm sorry. I'm sorry.
As TRM Filter's strategic partner in China, Zhaohe Environment will bring the world's leading anti-explosion and dust removal technology of the pharmaceutical industry to the exhibition grounds. At the same time, the organic exhaust gas treatment RTO system developed by Zhaohe Environment+Technological Innovation will also be shown, bringing professional, efficient and safe solutions to pharmaceutical companies.
TRM Pharma dedusting technology
TRM strives to offer perfect dust removal solutions. TRM has been innovative for more than 40-years and has advanced dust filter technology in the pharmaceutical industry. Through lower energy consumption, longer service life, better dedusting performance, higher ATEX and sealing requirements, TRM deduster helps customers solve complex dust problems. ECR and ECB dedusting equipment in this exhibition are widely used in various processes in pharmaceutical and chemical industry with high safety requirements, such as feeding, granulation, tablet pressing, coating and other pharmaceutical processes. In addition, the technical core components of the occupational safety dedusting and filter unit ECH and the high-pressure dedusting and filter unit ECS for the central dedusting system are presented.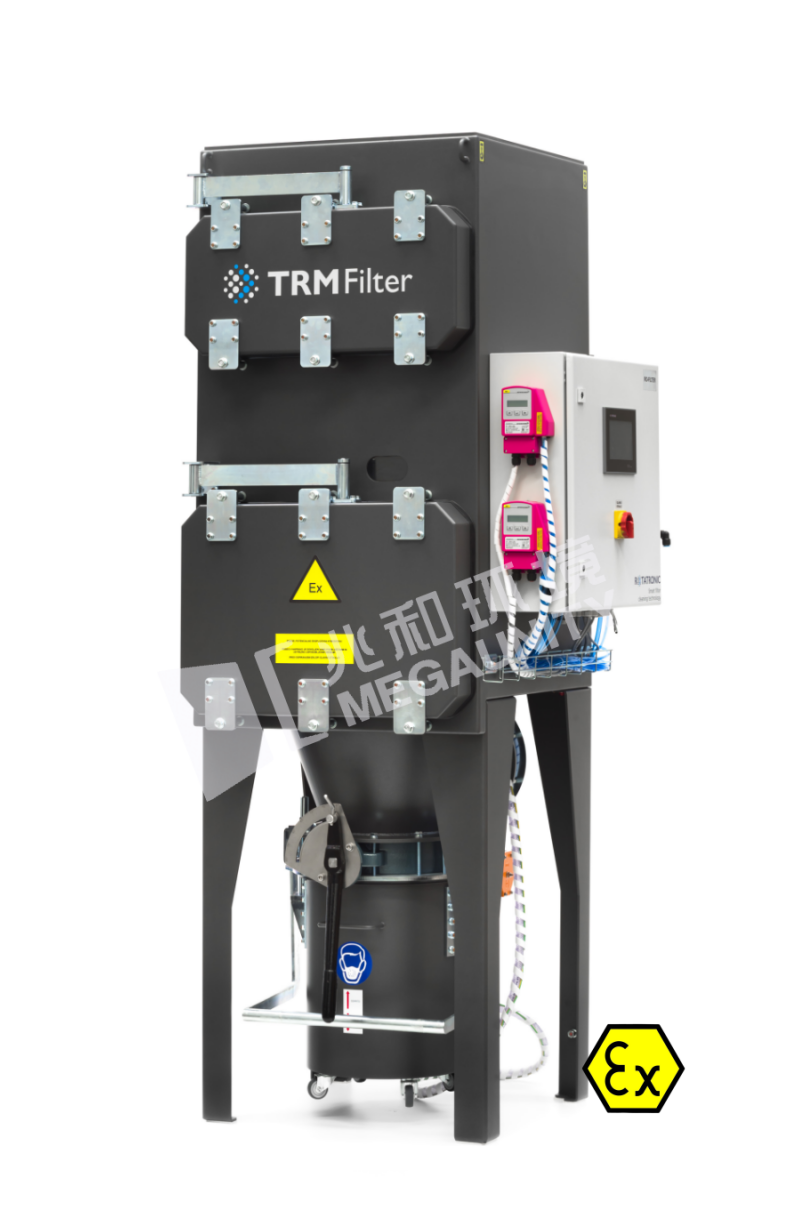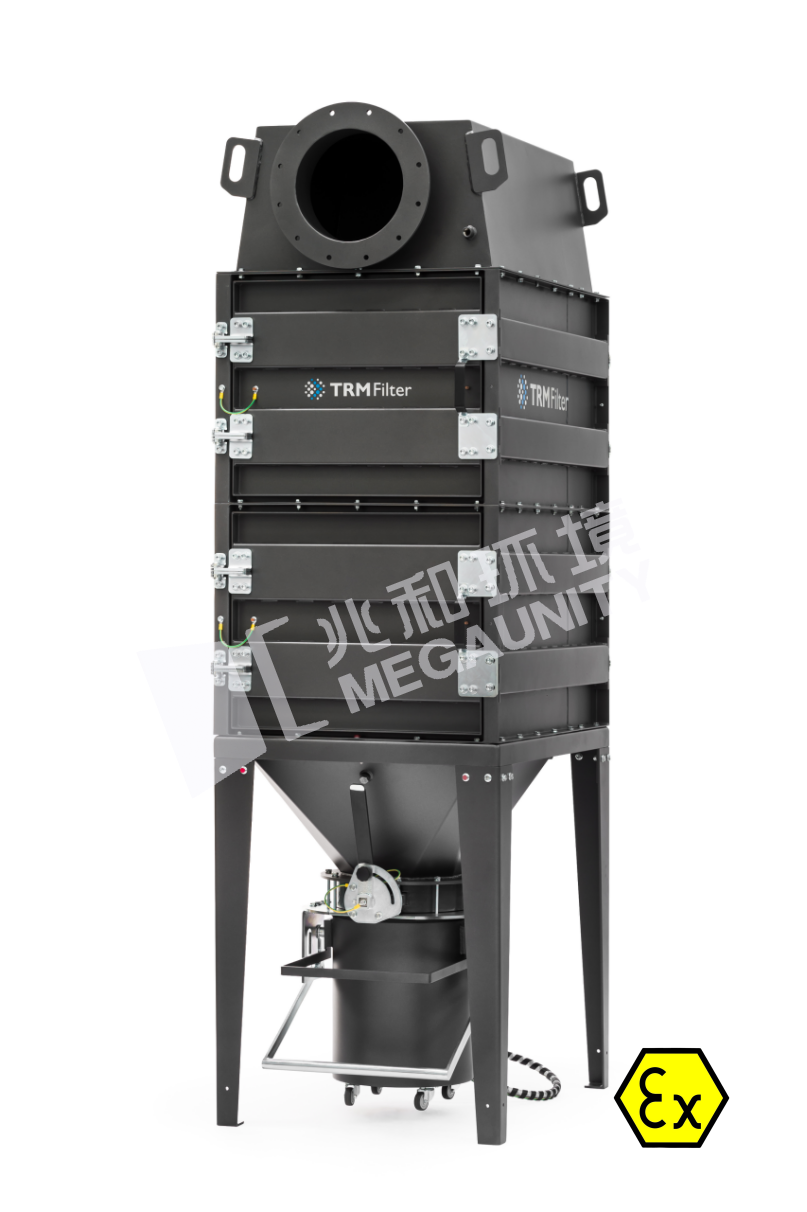 ECR&ECB Series products
Megasum environment RTO system
By introducing Japan's advanced VOC governance technology and quality management concept, and combining its own excellent system process design and project organization and management skills, Zhaohe Environment can offer customers customized services, process design, core equipment manufacturing, Integrate installation and commissioning of VOC governance systems according to the different needs of customers on site.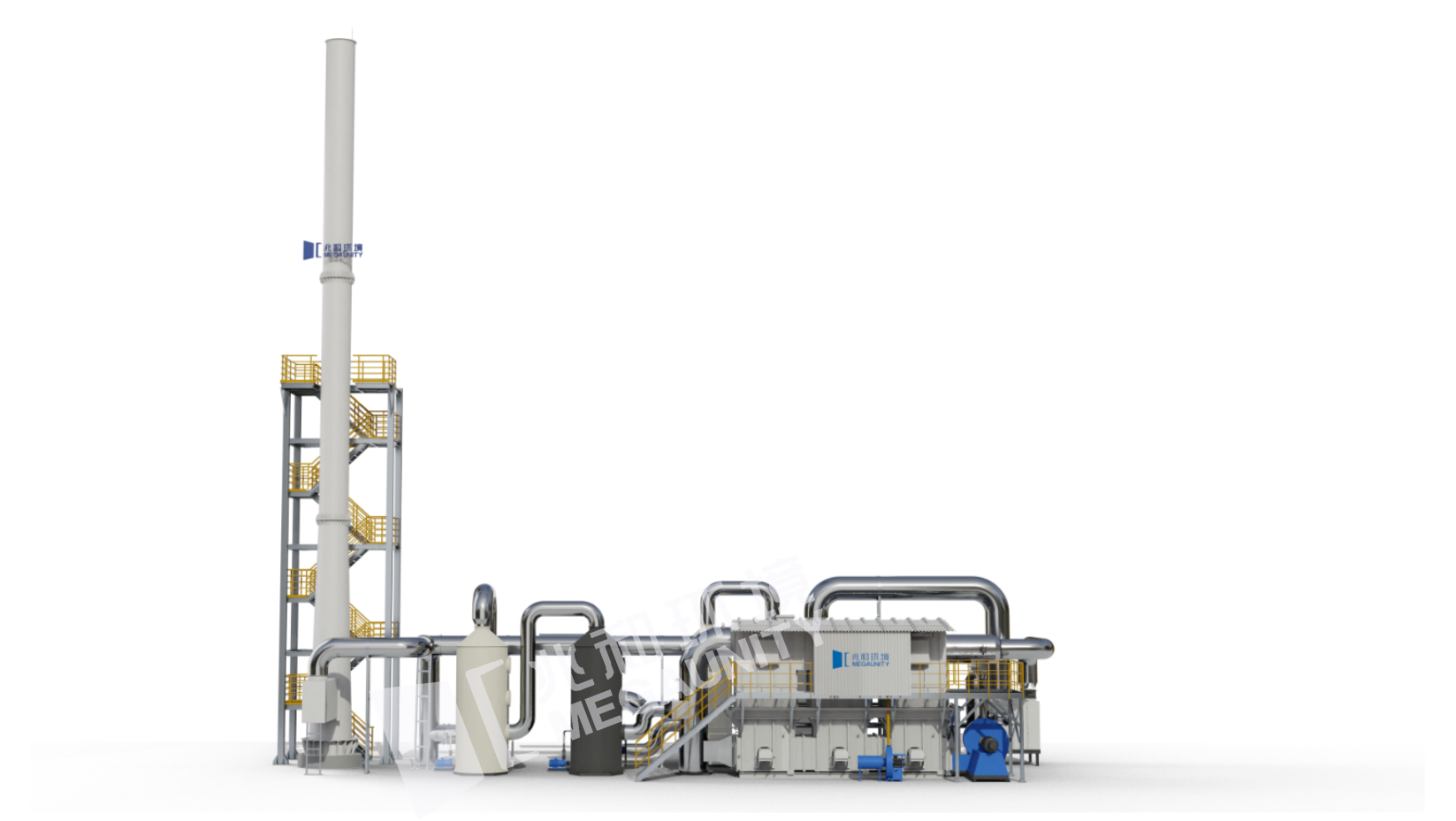 Rendering of a pharmaceutical company RTO System Case
Technical advantages:
• High VOC removal efficiency, three room RTO cleaning efficiency can reach over 99.5%; I'm sorry. I'm sorry.
• Almost all exhaust gases containing organic compounds can be treated; I'm sorry. I'm sorry.
• With proper exhaust gas concentration, it is not necessary to add auxiliary fuel to realize heat self-sufficient operation; I'm sorry. I'm sorry.
• It can adapt to changes and fluctuations in VOC composition and concentration in organic exhaust gases; I'm sorry. I'm sorry.
• Long life of the device;
Trailer of the Technical Forum
Location: S-M107 14:30-15:30, 1st floor, South District
Topic: Dust treatment technology and solutions in the pharmaceutical process
Narrated by: Yao Hongrui
Assistant to General Manager of Dalian Zhaohe Environmental Technology Co., Ltd
Managing Director of Shanghai Shenzhao Hecheng Environmental Technology Co., Ltd