Exhibition dynamics: Zhaohe Environment and TRM Pharmaceutical Dedusting High End Technology appear in Chongqing Pharmaceutical Machinery Exhibition
---
The 59th (Autumn 2020) National Pharmaceutical Machinery Expo and China International Pharmaceutical Machinery Expo (hereinafter "Pharmaceutical Machinery Expo") took place at the Chongqing International Expo Center from November 3 to 5. Zhaohe Environment introduced TRM Filter pharmaceutical dedusting technology products for the first time that can meet higher explosion-proof and airtight requirements. At the same time, Zhaohe also demonstrated VOC governance solutions in the pharmaceutical and chemical industries, attracting many customers in the industry to see the style.
Direct attack on the ground
In this exhibition, Zhaohe Environment selected the technical core parts of three product series towards pharmaceutical dust removal, namely ECR, ECB and ECS, and the 1:4 model of the ECH series as exhibits. At the same time, it also showed the RTO system model of organic exhaust gas treatment solution in the pharmaceutical and chemical industries, which attracted great attention from professional customers. Zhaohe's marketing partners and professional technical engineers had an intensive exchange with customers to answer their questions and help them better understand TRM and Zhaohe's pharmaceutical products and technologies.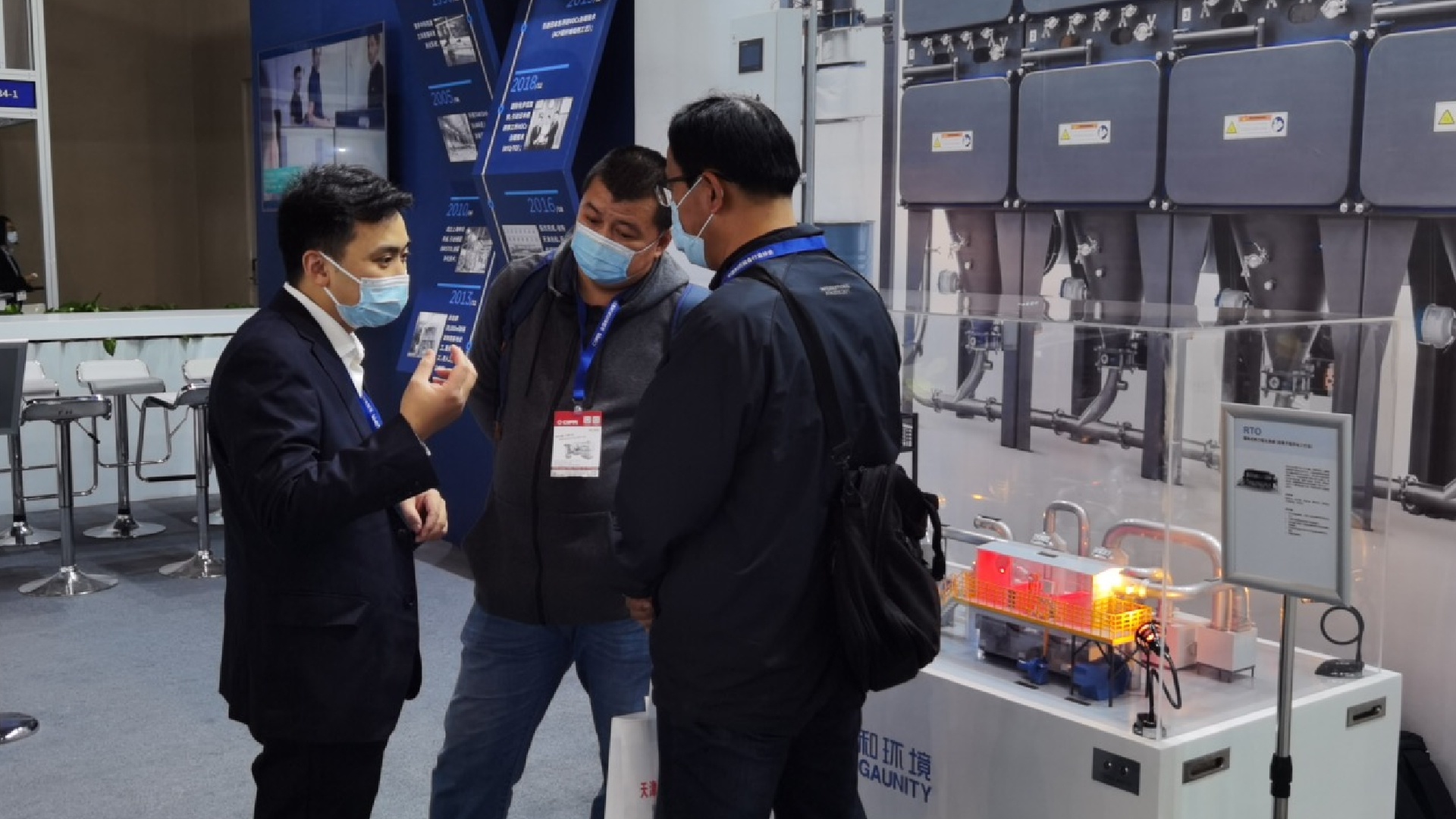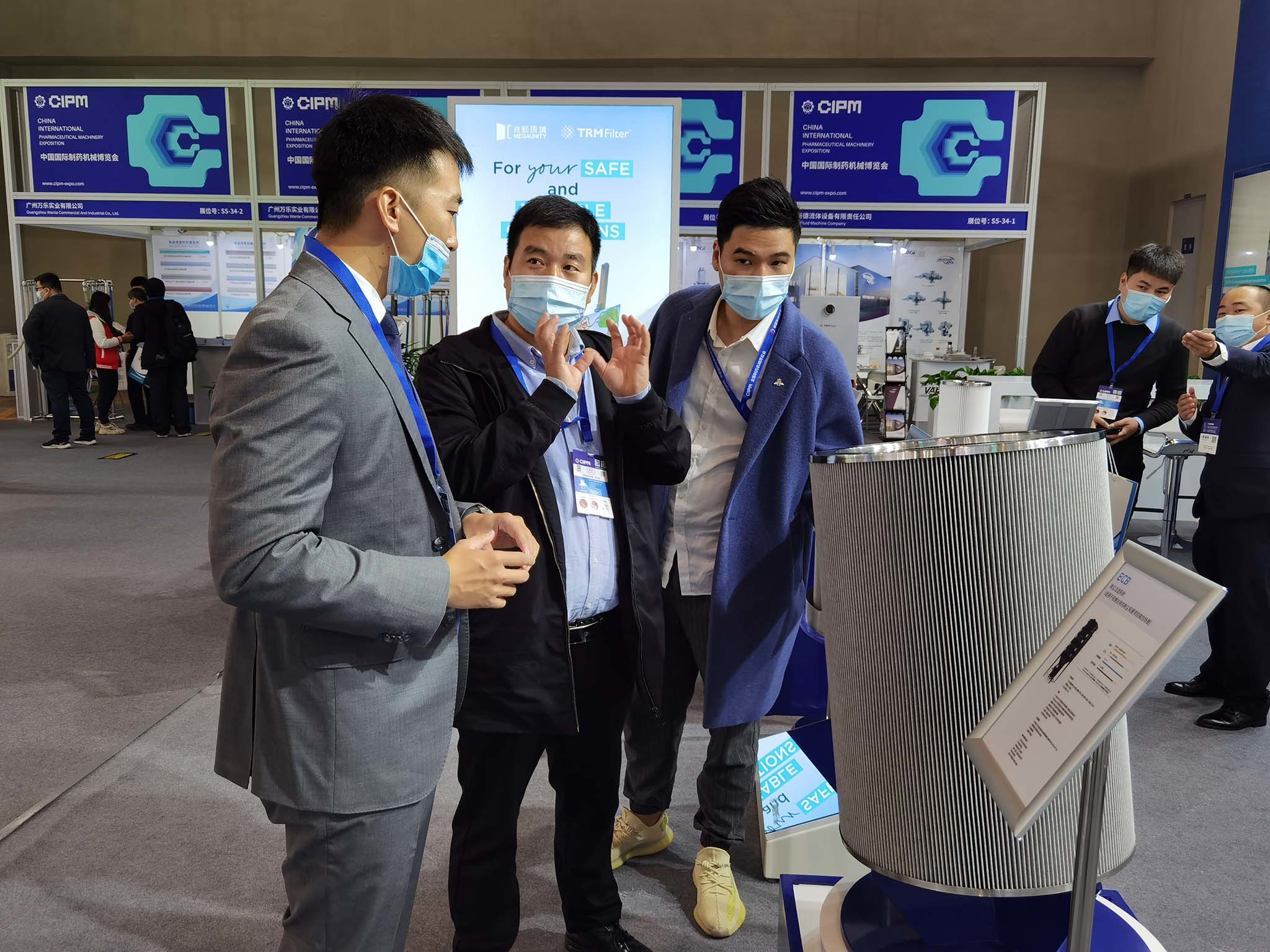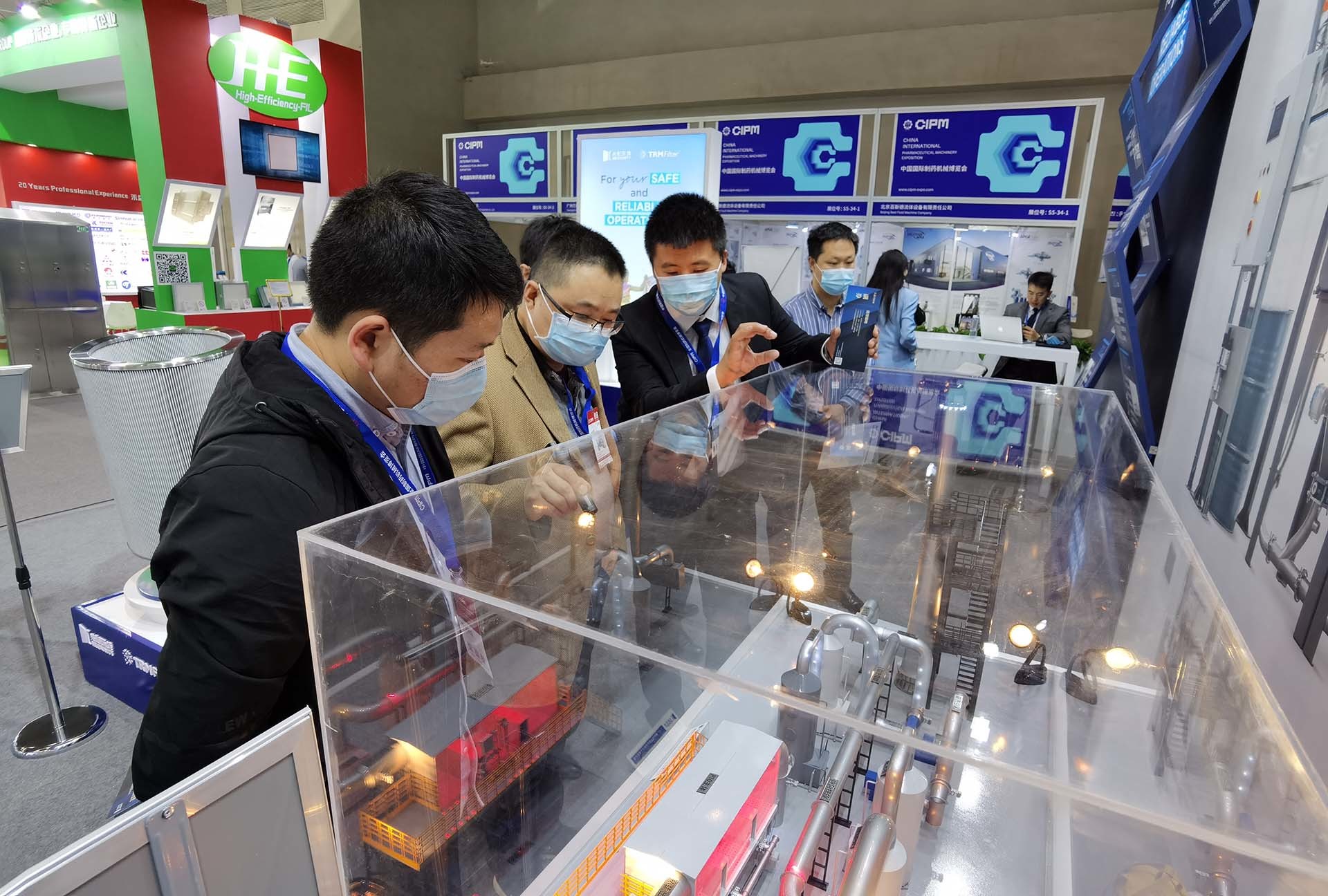 Technical exchange
In the afternoon of November 3rd, Zhaohe Environment's special technical exchange meeting on pharmaceutical dust removal attracted almost 60-professional customers.Yao Hongrui, the international market leader of Zhaohe Environment, introduced the dust treatment technology and solutions in the pharmaceutical process to the audience in detail, focusing on the industrial advantages of TRM's dust removal equipment in terms of high airtightness and explosion-proof safety. After the meeting, Yao summarized the actual application of this technology and equipment and conducted deeper communication with customers.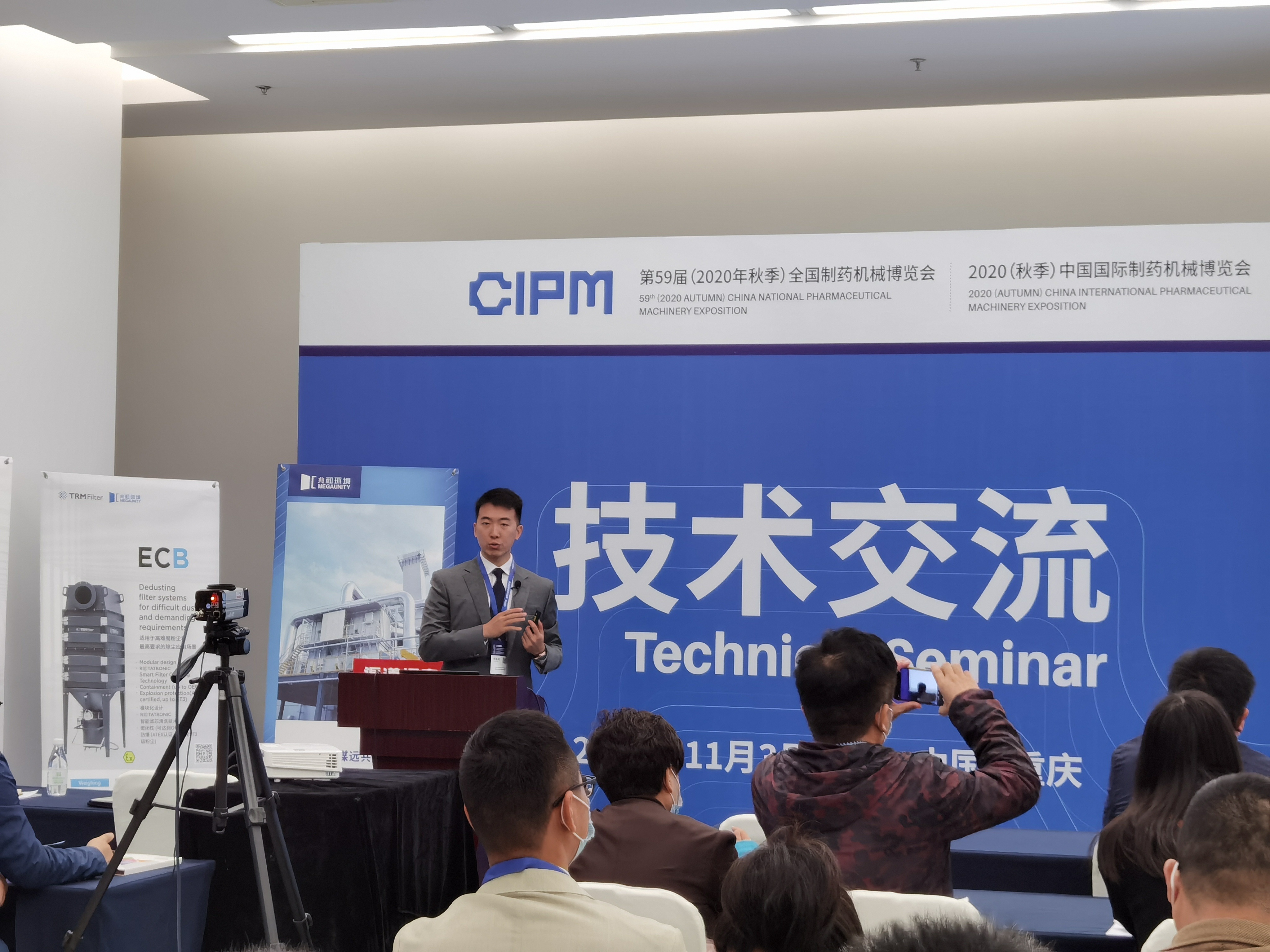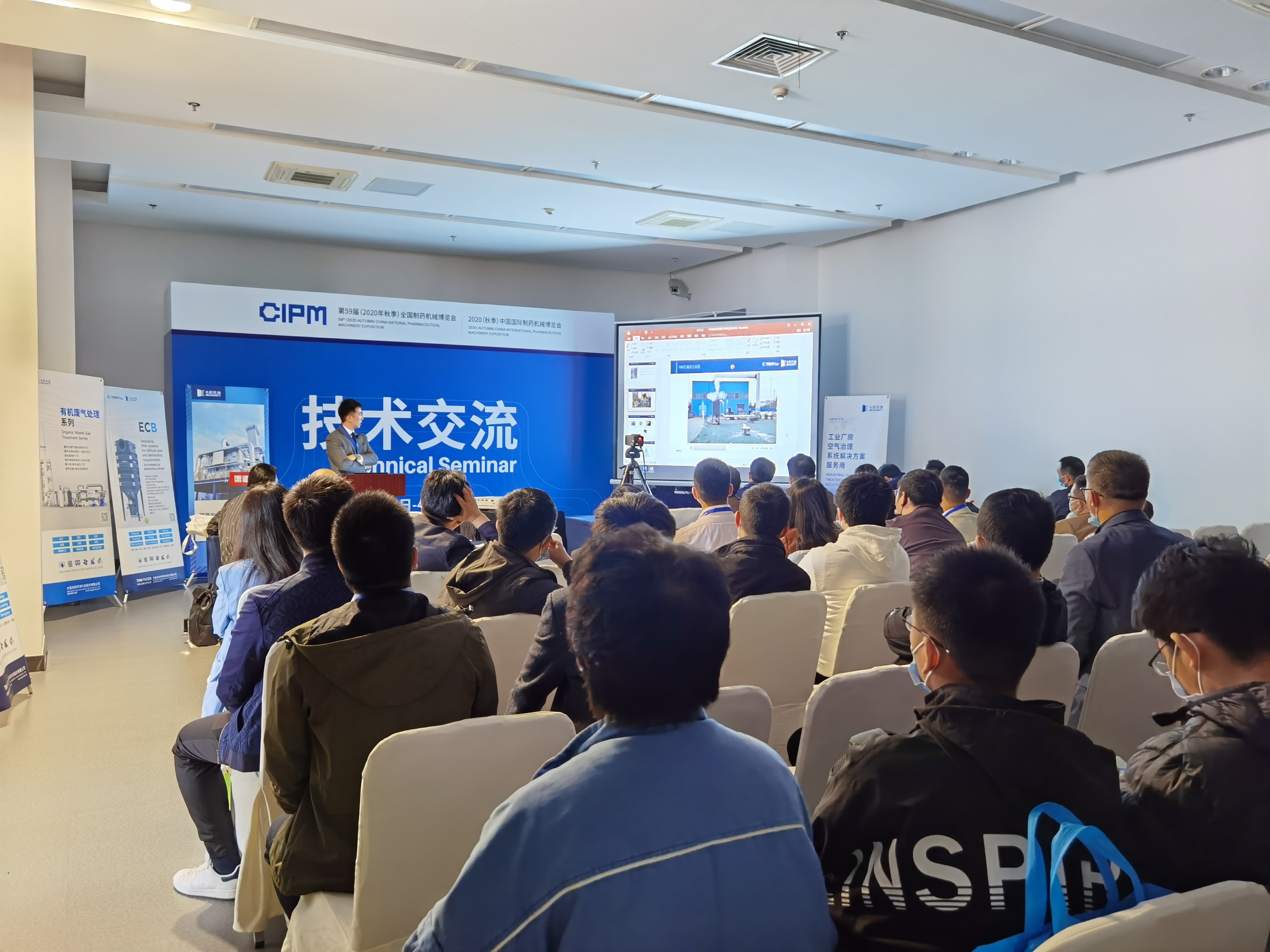 Zhaohe Environment looks forward to discussing with you dust and explosion protection, efficient and safe solutions in the pharmaceutical field.