MEGAUNITY Channel Investment Promotion Conference und 2020 Händlerkonferenz haben den Wind vorangetrieben und eine Win-Win-Situation erreicht.
---
On December 4th the Zhaohe Environmental Channel Investment Promotion Conference and 2020 Dealer Conference with the theme "Driving the Wind and Striving for a Win Win Win Future" took place successfully in Dalian. Dealers and industry experts from all over the country came together to look for the future development path and share successful experiences. More than ten companies have signed contracts and cooperated locally to cooperate with Zhaohe for China's environmental protection.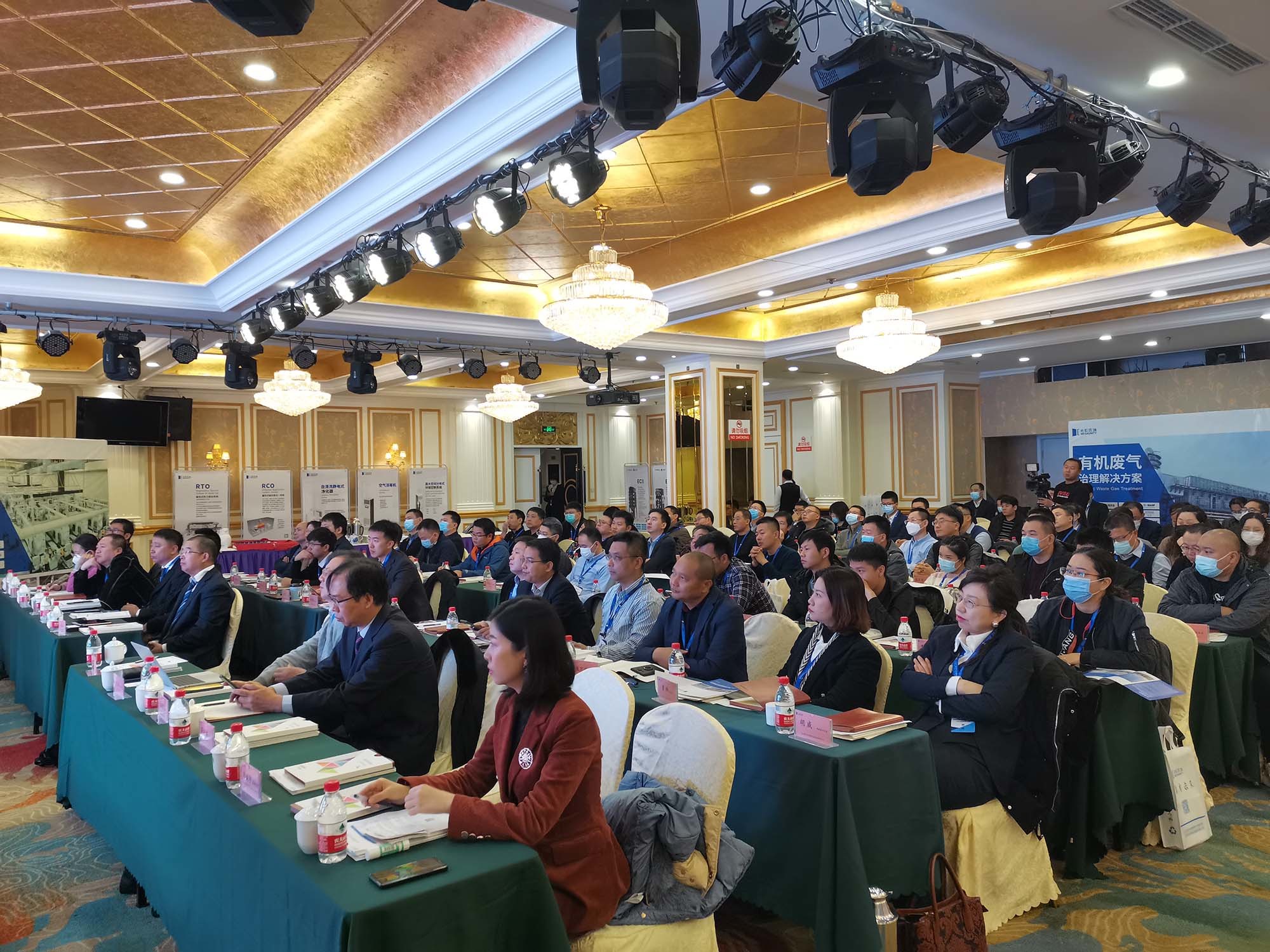 Brand and culture
Yao Weiguo, Chairman of Zhaohe Environment, gave a speech at the beginning. He took the company's development process as a starting point, stressed that Zhaohe Environment has always adhered to quality and reputation for 26-years, and gave a comprehensive and detailed explanation of Zhaohe's brand and corporate culture. At present, Zhaohe actively innovates, adheres to the business philosophy of "customer first, employee growth, family happiness and social progress", insists on creating value for customers, and strengthens talent training through equity incentives, Yunxuetang and Gobi leadership training; In the future, Zhaohe will also work together with its trading partners on development and progress to build a beautiful China.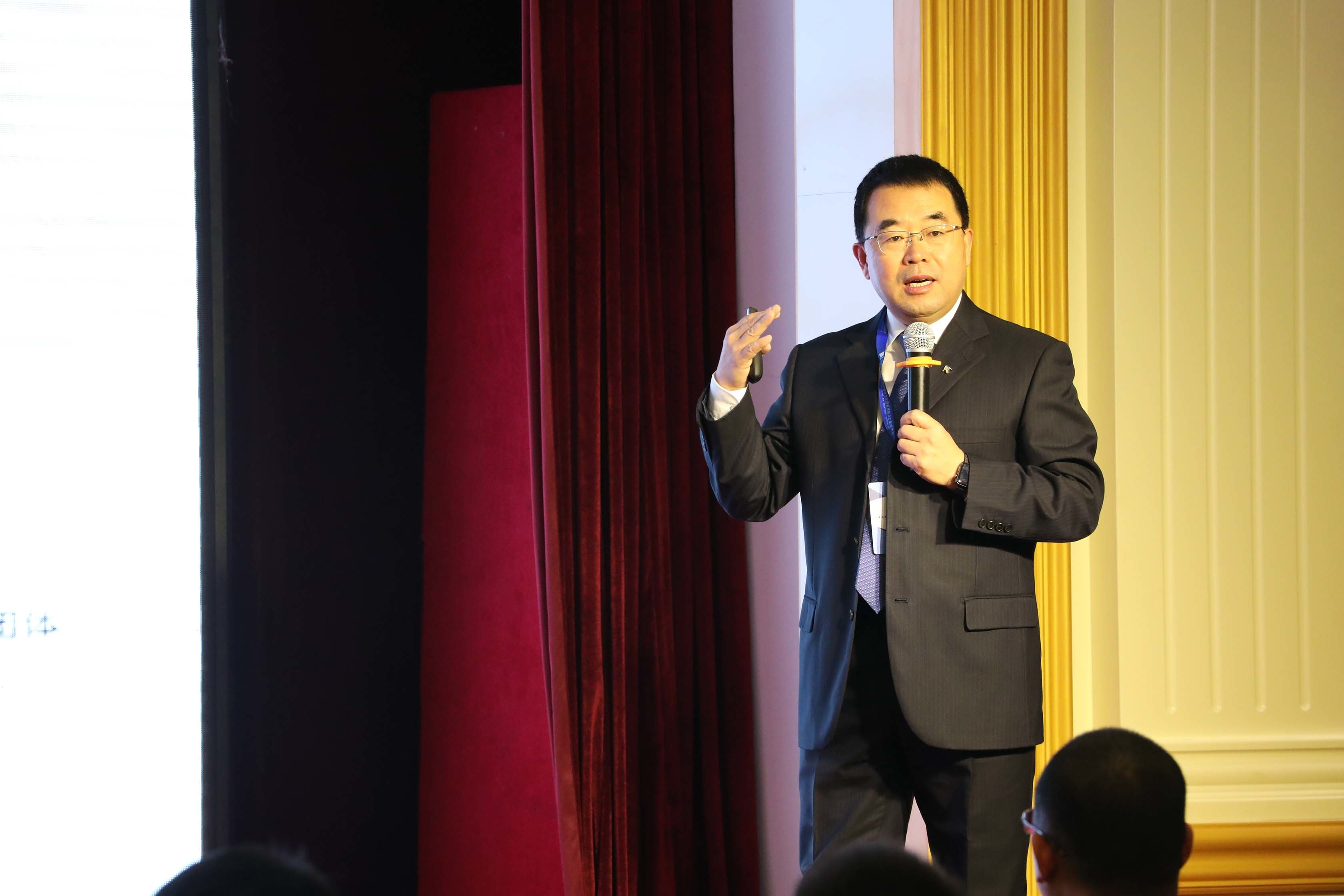 Yao Weiguo, Chairman of MEGAUNITY
Market and Technology
Professor Ye Daiqi, Dean of the School of Environment and Energy of South China University of Technology, was invited to this meeting. He analysed in detail the emissions of VOCs from key sources of the past decade, highlighted the importance, necessity and feasibility of total VOC control during the "Fourteenth Five-Year Plan" and explained in detail VOC control plans for key industries. Professor Yes Exchange pointed out the direction and ideas of VOC governance in the coming years.
Professor Ye Daiqi from South China University of Technology
Dr. Mao Zhiming, Director of the VOCs business unit, discussed the current guidelines and specifications on organic exhaust gas control and shared the solutions of Zhaohe Environmental VOCs control process and coating, pharmaceutical and chemical industries. At present, Zhaohe Environment has achieved cooperation with many well-known companies, such as Yichang Dongyang, Zibo Haiyi Chemical, Sinotruk, etc., which has gathered sufficient experience for traders in future business development.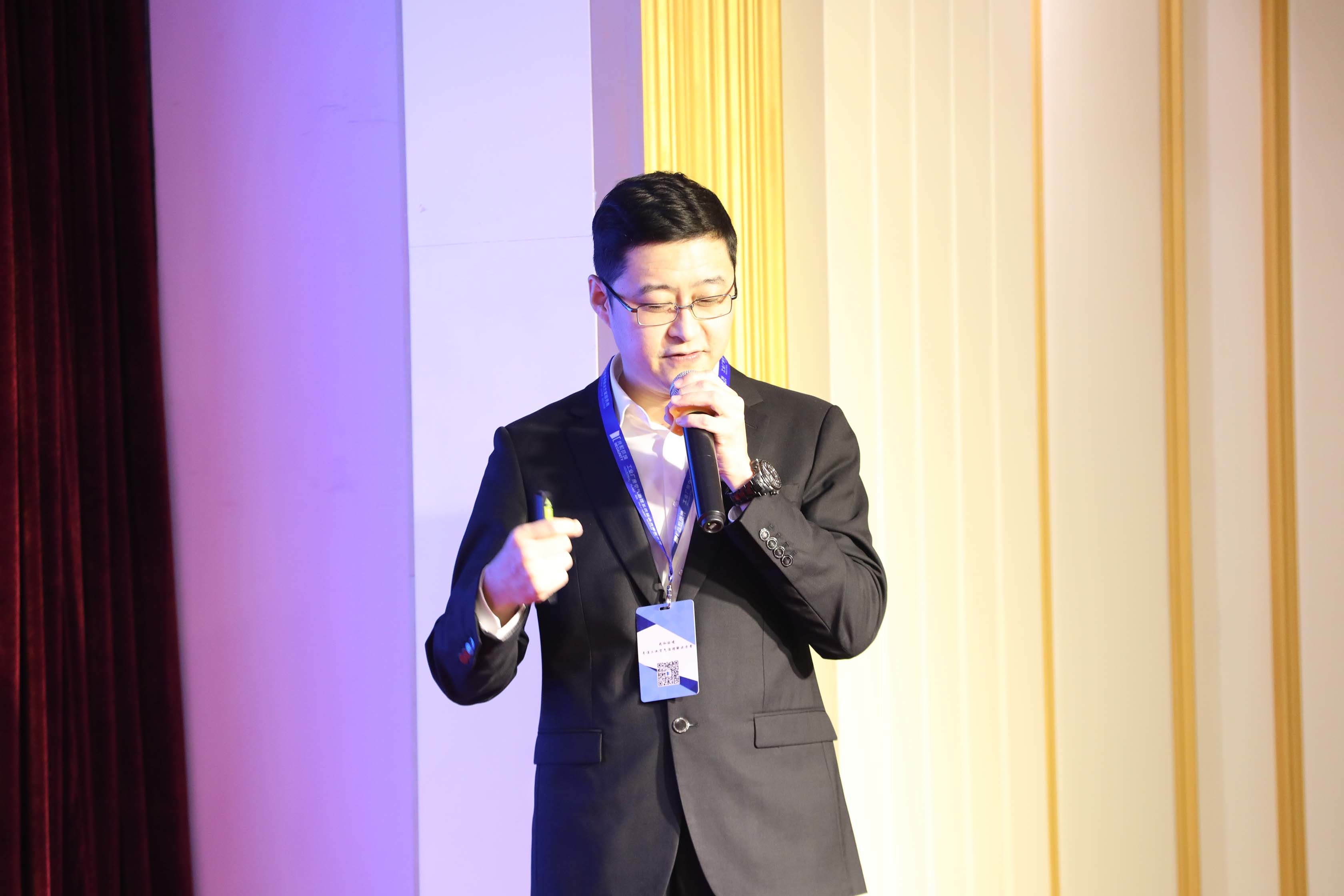 Dr. Mao Zhiming, Director of the VOC Division of Zhaohe Environment
The Deputy Director General of Technology, Fu Zhiming, analyzed the market capacity of air treatment in industrial plants, focused on intensive exchange and discussions on the current market situation of oil mist and dust business in various application industries, which is of great managerial importance for distributors, to better understand the current oil mist and dust treatment market. At the same time, President Fu also shared the oil mist and dust collection technology, focusing on the Zhaohe Environment High Space Distributed Environment Control System. Under the same working conditions and governance requirements, compared with all the ventilation, dedusting and temperature control technology and blow and suction dedusting technology, the distributed environmental control system can not only meet customer needs, but also significantly reduce operating costs, thus realising customer expectations in terms of less investment, low energy consumption and high efficiency.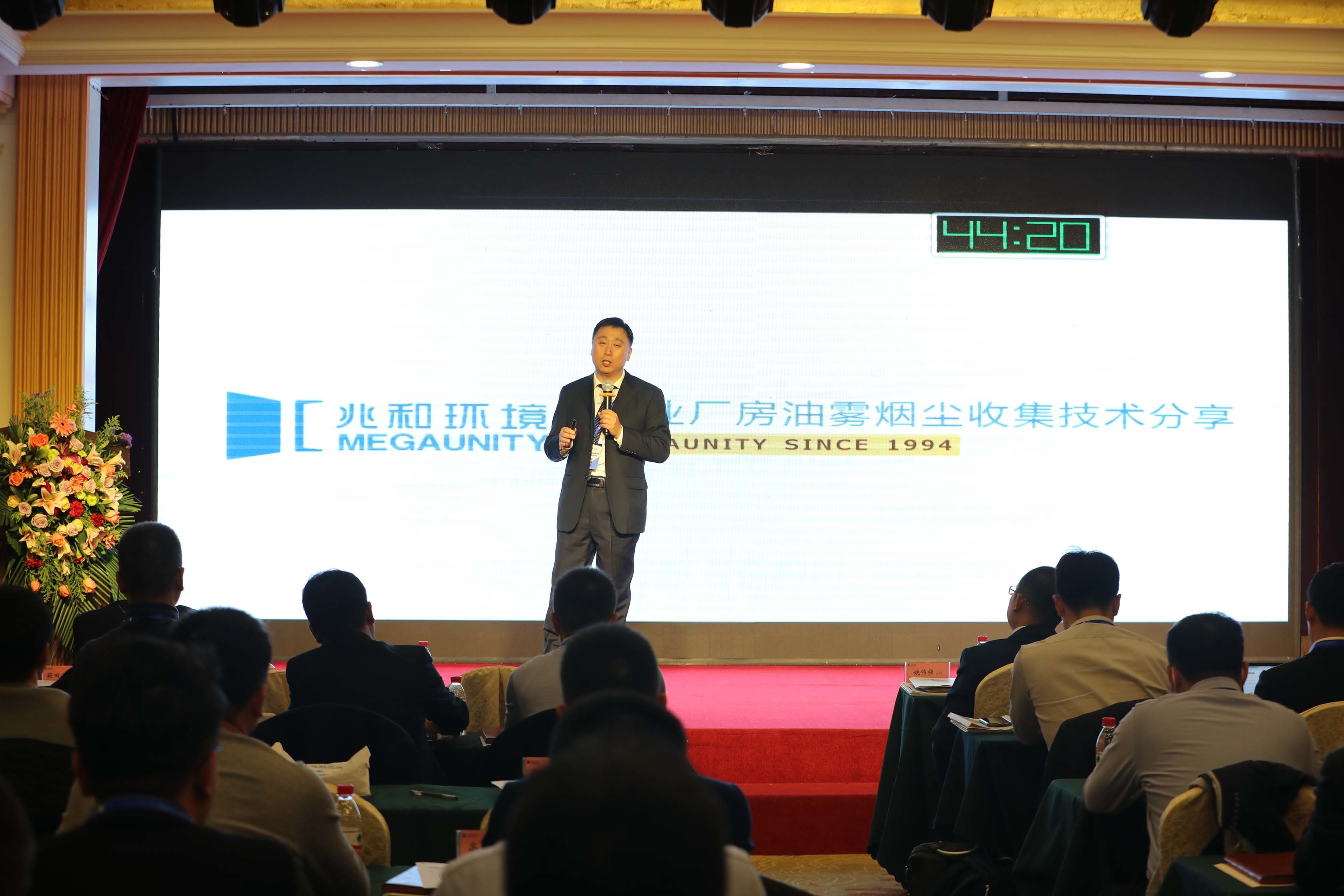 Fu Zhizhi, Vice President of Zhaohe Environmental Technology
Dr. Li Jian, Technical Director, explained the oil mist and dust cleaning plan developed by Zhaohe Environment for specific industries from the perspective of machining, die casting, hot forging and laser cutting industries, which was effectively applied in dozens of well-known companies at home and abroad, such as Geely Automobile, Dalian Yaming and Jiangsu Senwei. Among them, the achievements of Dalian Yaming die casting flue gas purification project were recognized as reaching the domestic leading level in July 2020, and the electrostatic core technology has reached the international advanced level.
Dr. Li Jian, Technical Director of Zhaohe Environment
Liu Bingqing, Manager of Zhaohe Environmental Products, started the topic from the global epidemic situation, emphasized the importance of clean ventilation to prevent virus transmission, and introduced the air disinfection process, products and applications of Zhaohe Environmental Air Conditioning System. Zhaohe Environment has obtained sanitary license for disinfection product manufacturers, and this set of air disinfection equipment has also passed the inspection and identification of professional departments, laying a foundation for later business development.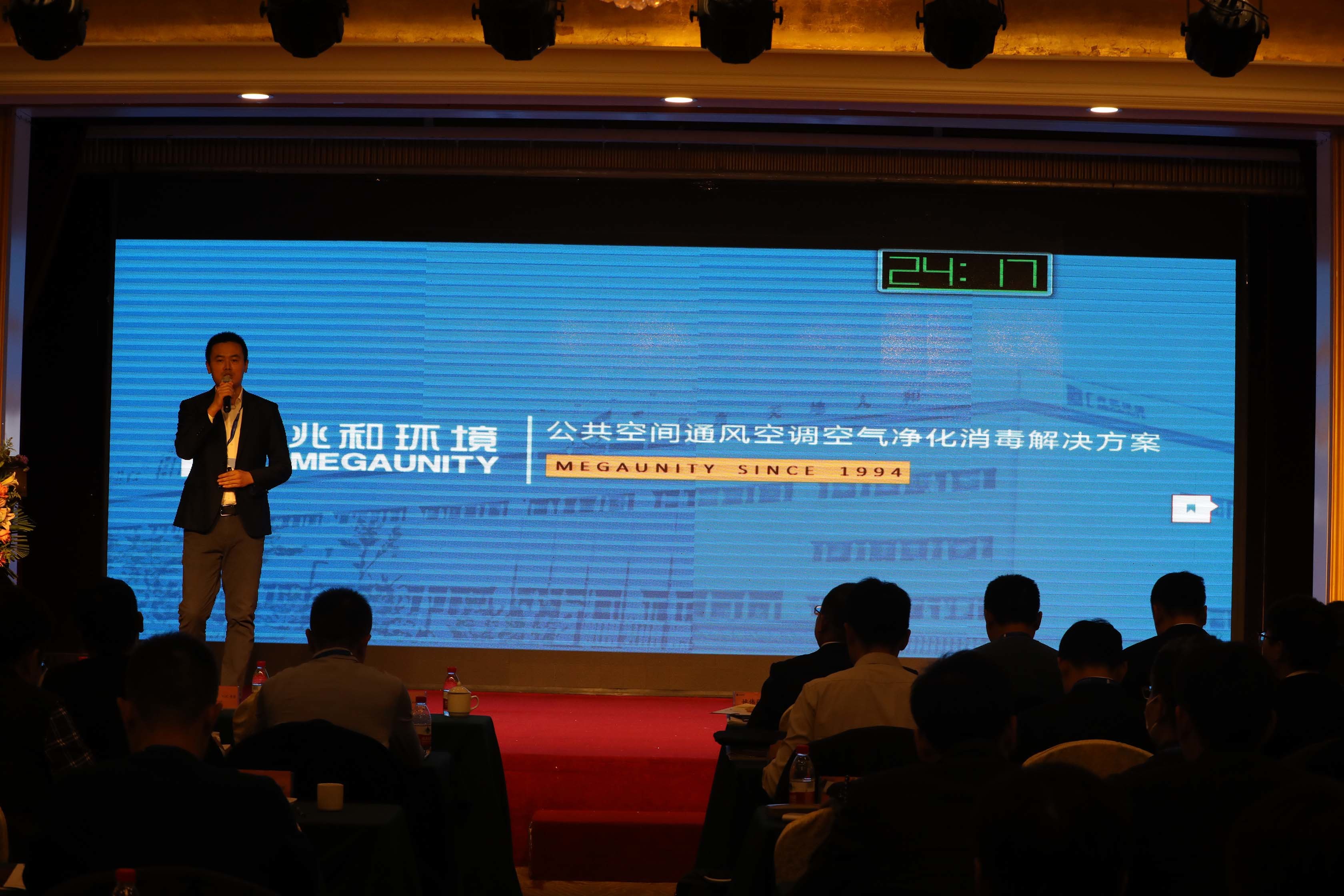 Liu Bingqing, Product Manager of Zhaohe Air Conditioners Disinfection Device
Yao Hongrui, Head of International Business, also presented TRM Filter's outstanding technical strength and products in pharmaceutical dust and explosion protection. In July 2020, Zhaohe and TRM officially reached a strategic cooperation agreement. In November, both sides joined forces at the Chongqing Pharmaceutical Machinery Exhibition to showcase their charm in the pharmaceutical industry. In the future, Zhaohe will continue to make efforts to introduce international advanced technology and expand international markets to build an international brand.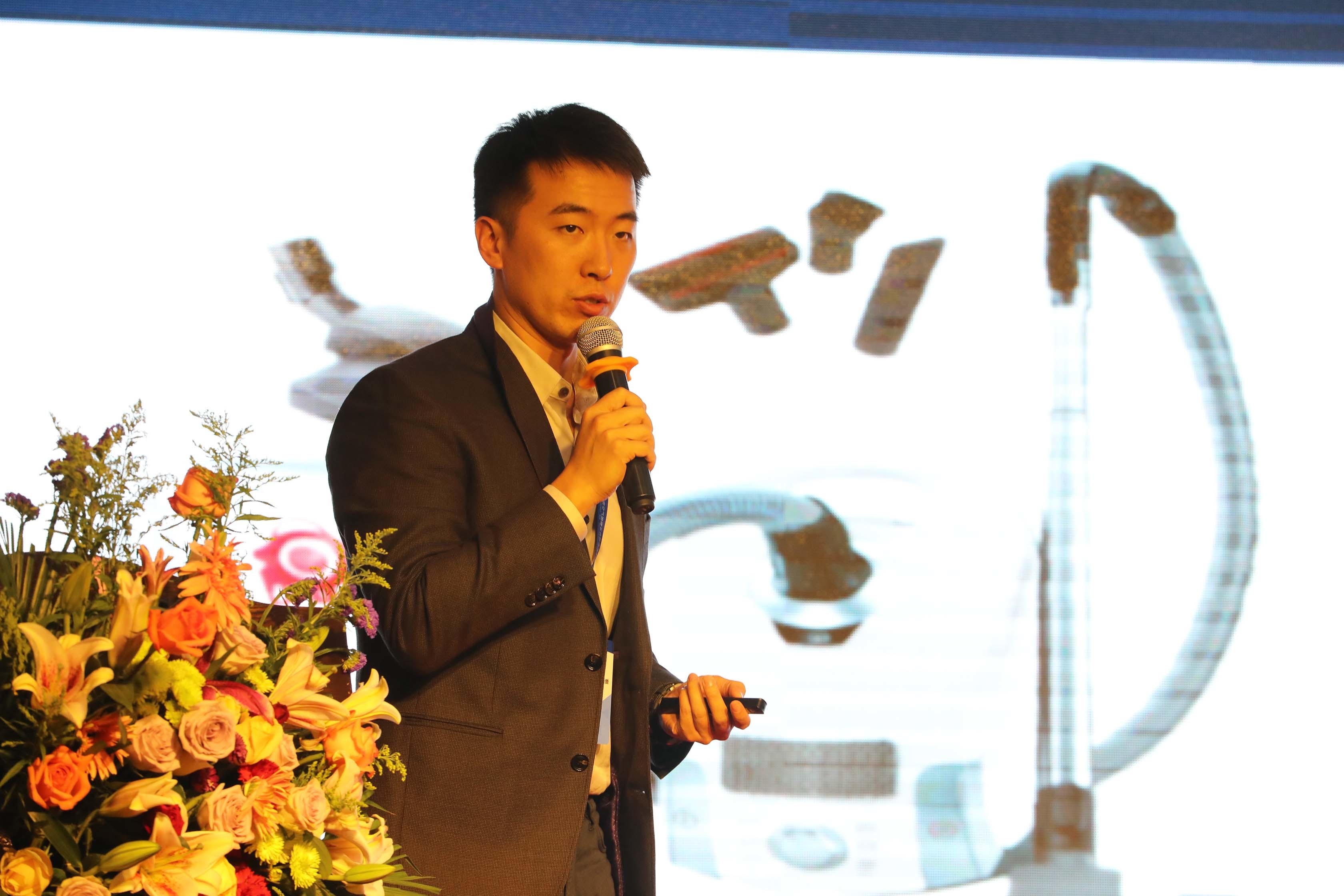 Yao Hongrui, Head of Zhaohe Environment International Business
Signature on site
Through this meeting, the dealer partners had a deeper understanding of Zhaohe Environment's existing technical strength at that time, and also enjoyed the special preferential policy of this conference. At the meeting point, 17-companies expressed their hope of working with Zhaohe and signed a cooperation agreement.
Ceremonial signature of the Dealer Agreement
After the meeting, all the dealers visited Zhaohe Environment's factory and workshop, saw Zhaohe's high-quality and high-quality physical products, and went to Dalian Yaming Auto Parts Co., Ltd. to review the next day die casting flue gas cleaning project, which was fully recognized and highly appreciated. This also reflects Zhaohe's commitment to quality over the past 26-years.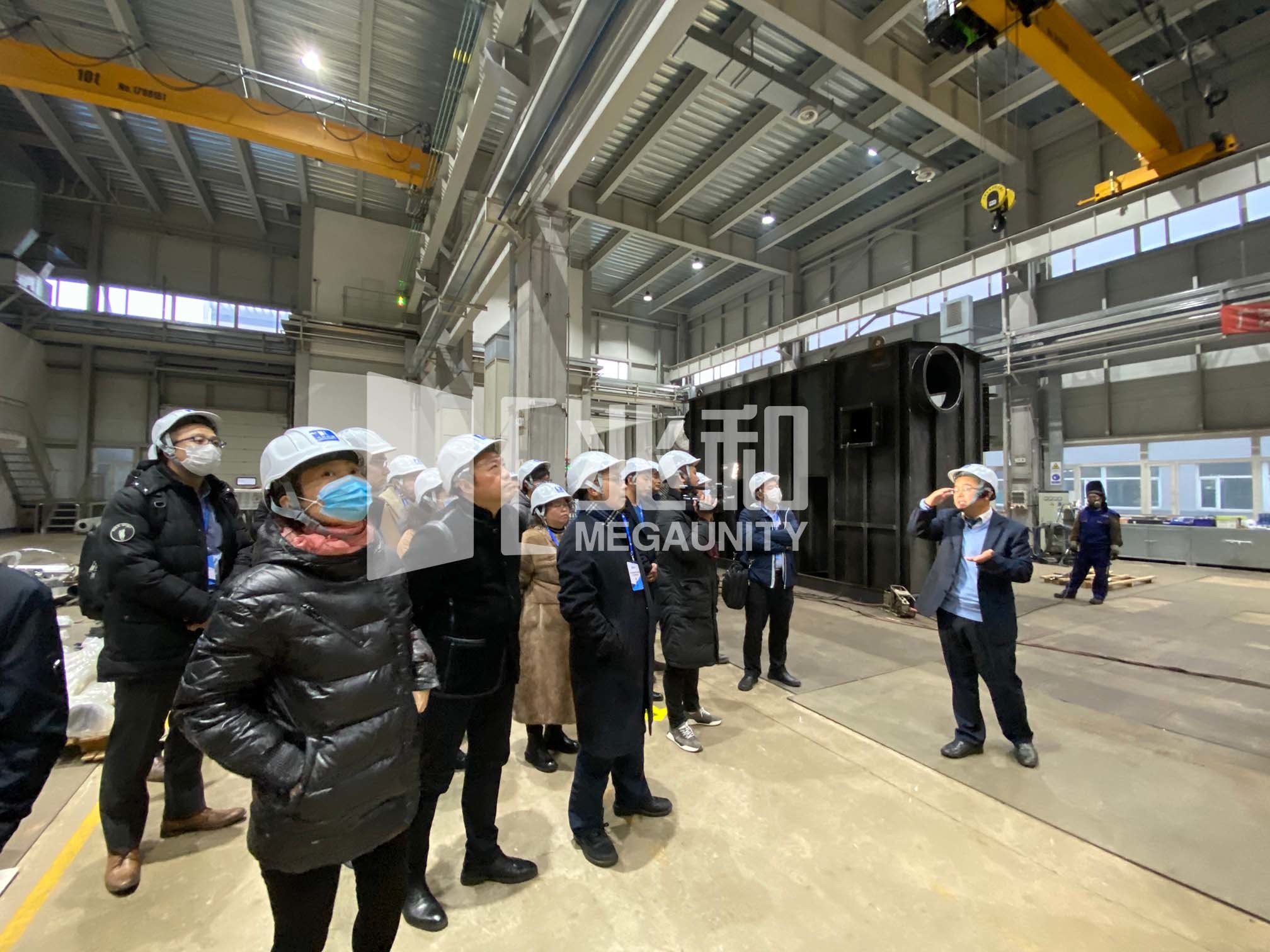 Yao Weiqiang, General Manager, guided dealers to visit RTO manufacturing workshop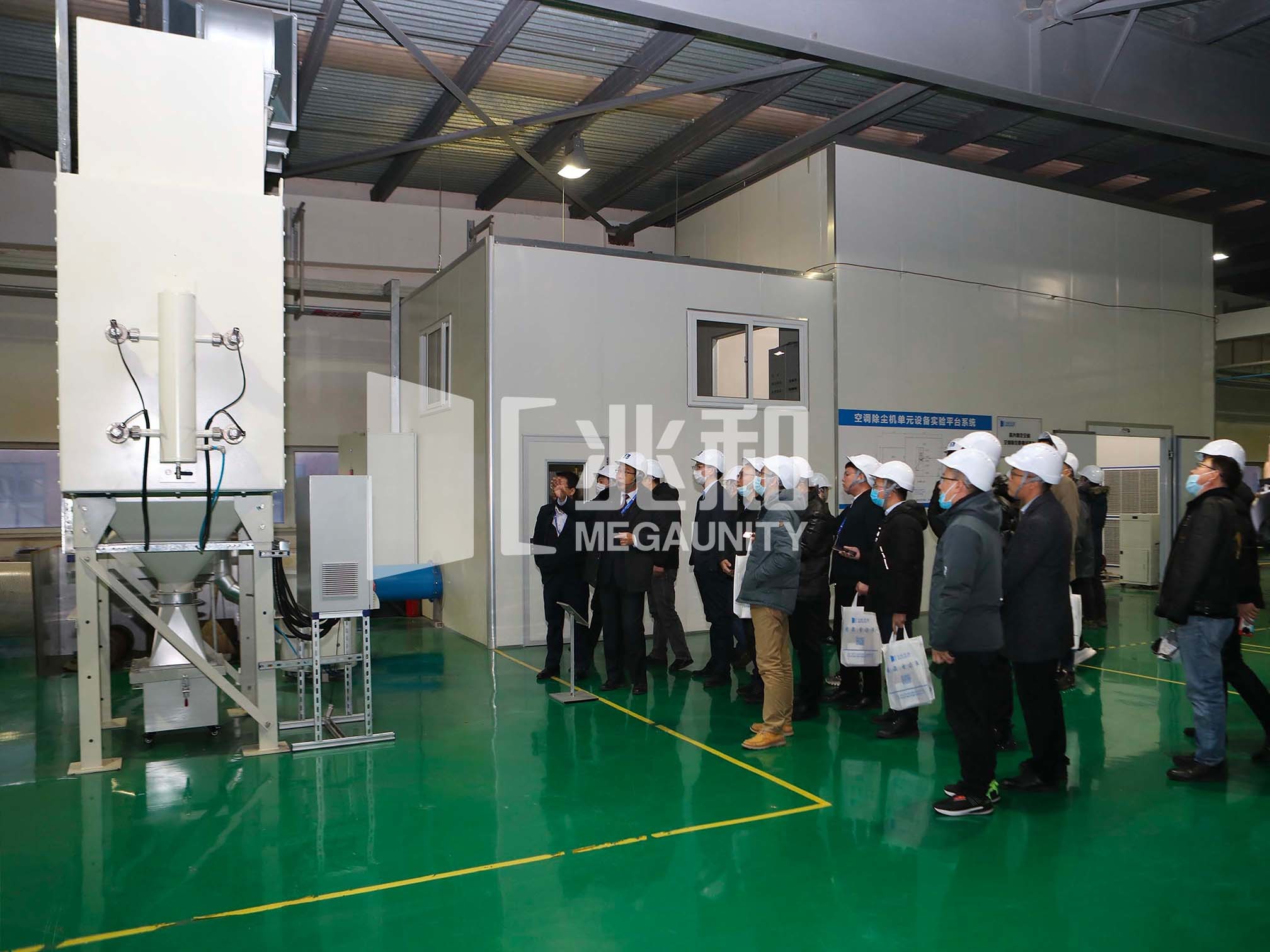 Ming Zongbao, Strategic Customer Director, leads dealers to visit manufacturing center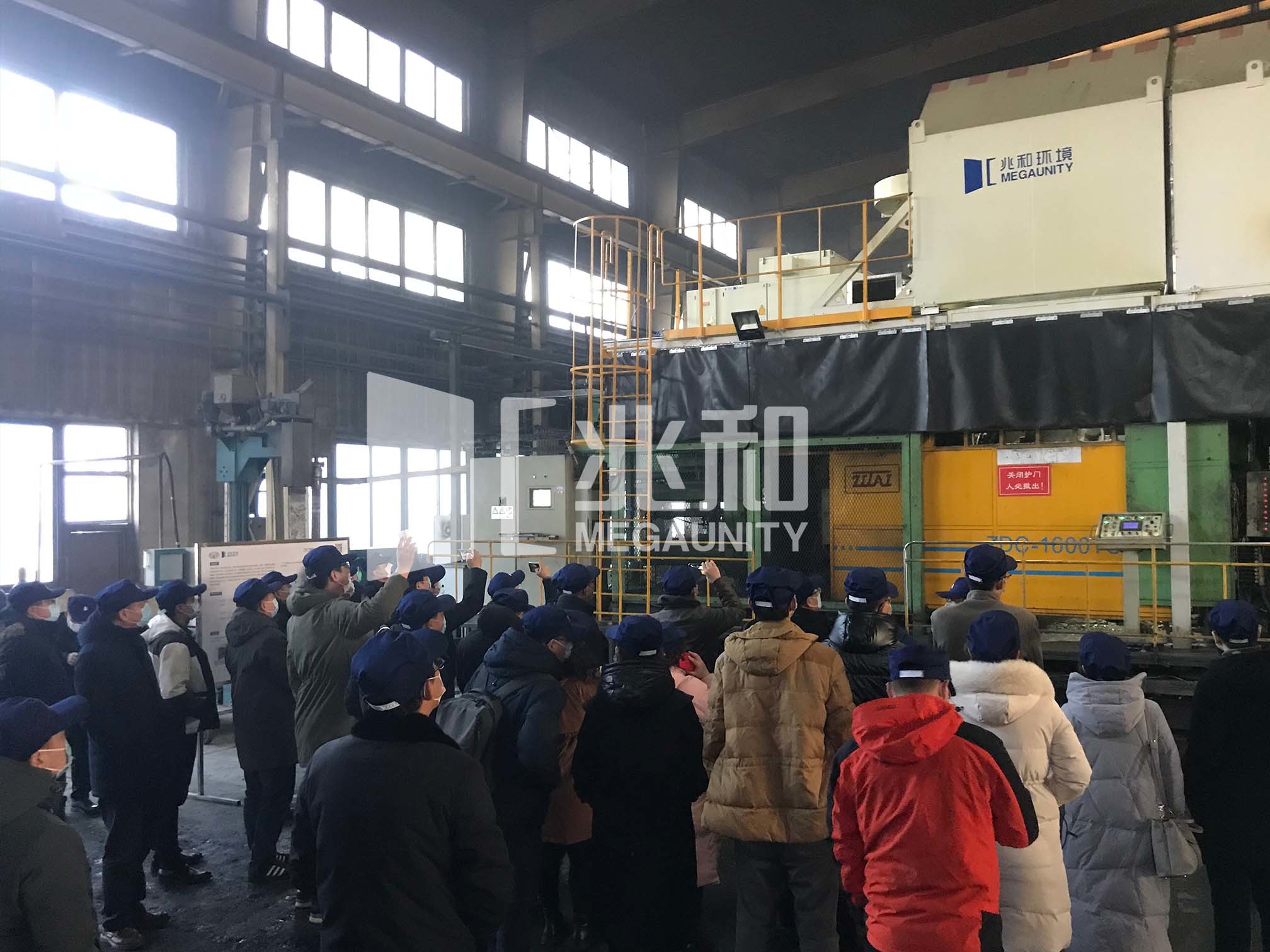 Wang Xu, Product Manager, led retailers to Dalian Yaming
Given the difficult market environment, Zhaohe Environment always meets the challenges with the spirit of innovation, improves the level of professional technology and serviceability, and actively responds to market changes. Since the theme of this conference is "Driving the Wind, Achieving a Win-Win Future", Zhaohe is willing to cooperate with all traders to move forward and work hard to build a beautiful China!

Industrial Air Disposal System Solutions
Tel:400-860-5288
E-mail: marketing@megaunity.com
Adresse:
No.300, Dongxin Road, Wuzhong District, Suzhou, Jiangsu, China
No.8, Shuzi 3rd Road, DD Port, Dalian Jinpu New Area, Liaoning, China
---