MEGAUNITY stunningly appeared at the CIMT 2019
---
On April 15th, China International Machine Tool Show (CIMT2019), one of the world's four international machine tool exhibitions, was grandly opened in Beijing. Nearly 1,800 machine tool-related companies from 30 countries and regions around the world have gathered here to showcase cutting-edge innovative technology and solutions. As a leading company in the field of air control in industrial plants, MEGAUNITY has brought a number of oil mist and smoke & dust purification products and technical solutions to the exhibition, attracting many domestic and foreign professional exhibitors.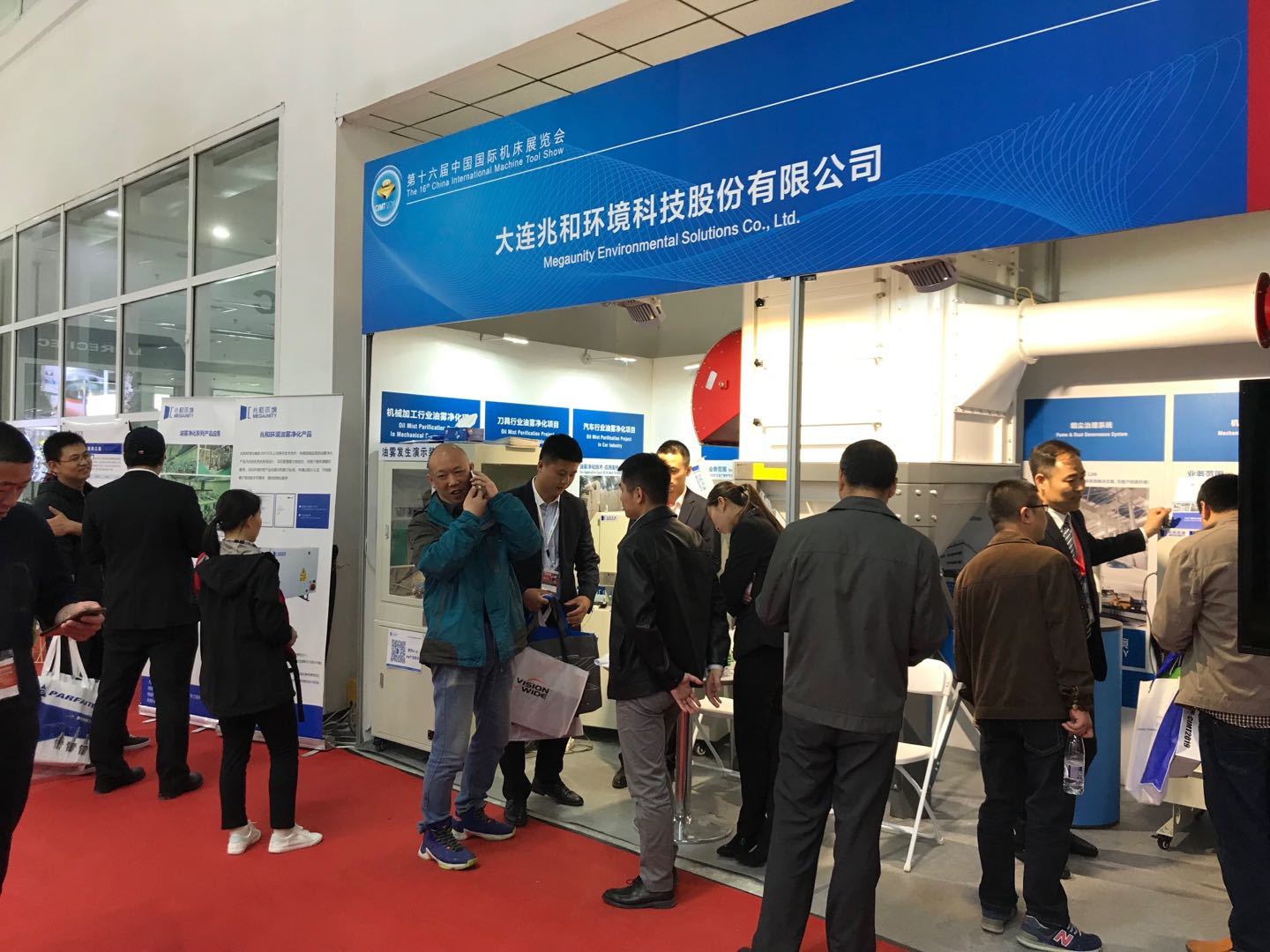 The Exhibition

At this exhibition, MEGAUNITY's self-developed explosion-proof dust collector and oil mist purifiers cooperated with Bristol in Germany won the attention of many domestic and foreign exhibitors. Many participants visited the MEGAUNITY's exhibition booth to consult MEGAUNITY products and systems resolutions.
The high popularity of MEGAUNITY is not only due to the spirit of originality and ingenuity in last 25 years, but also the continuous innovation of technology and system solutions. MEGAUNITY has completed more than 1,000 project, serving nearly 40 international first-line automobile brands such as BMW, Mercedes-Benz and Volkswagen, about 20 state-owned enterprises and central enterprises such as COFCO, CRRC Qingdao Sifang Co., Ltd. and CRRC Zhuzhou Institute Co., Ltd and CFHI, providing customers with industrial plant air management system solutions. At this exhibition, MEGAUNITY and the explosion-proof dust collector attracted many new and old users' attention and consultation due to its high efficiency, energy saving, safety and reliability, high cost performance, low maintenance cost and customization.
Media interview

At the exhibition, Hu Wei, MEGAUNITY Marketing Director and Secretary of the Board accepted an exclusive interview with China Machine Tool Magazine. Mr. Hu introduced the MEGAUNITY's core values of "integrity, innovation, success, and win-win" in detail, and built the MEGAUNITY brand through deep cultivation of "technical innovation, product quality, and excellent service" to open up domestic and foreign markets and work together with environmentalists to fight for the future generations.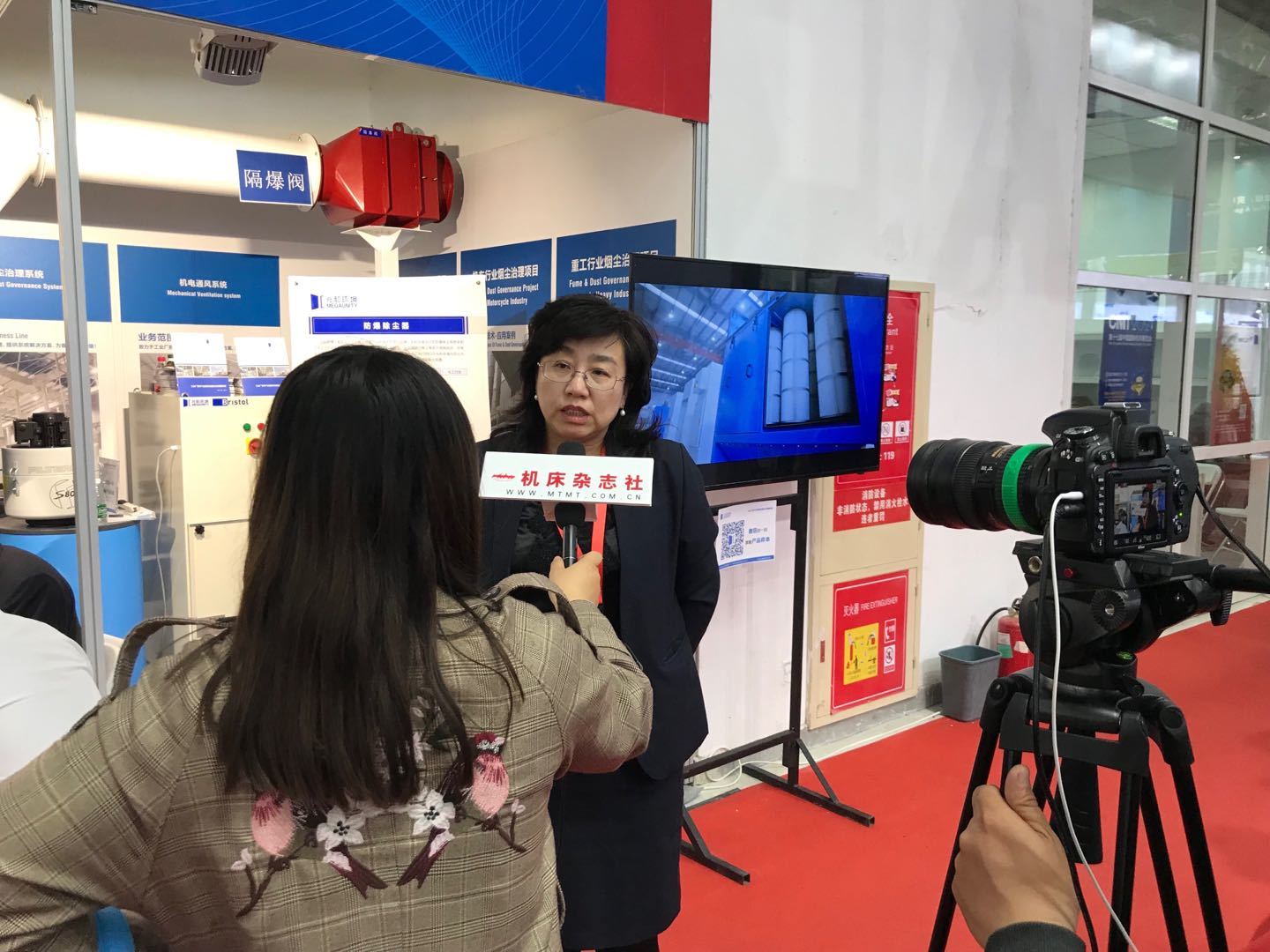 Interview Photo of MEGAUNITY Technology
Technical Talk

On the morning of April 16th, a special industrial oil mist and dust control technology talk held by MEGAUNITY welcomes nearly 40 professional customers. Fu Mingzhi, MEGAUNITY' Deputy Technology General Manager, Technology Director Dr. Li Jian introduced the oil mist and dust control system solutions of the modern industrial "intelligent manufacturing" workshop. MEGAUNITY's self-developed new product, the explosion-proof dust collector, aroused great interest from the audience. After the meeting, the participants and Mr. Fu and Mr. Li exchanged detailed ideas on the solution of the user's working conditions.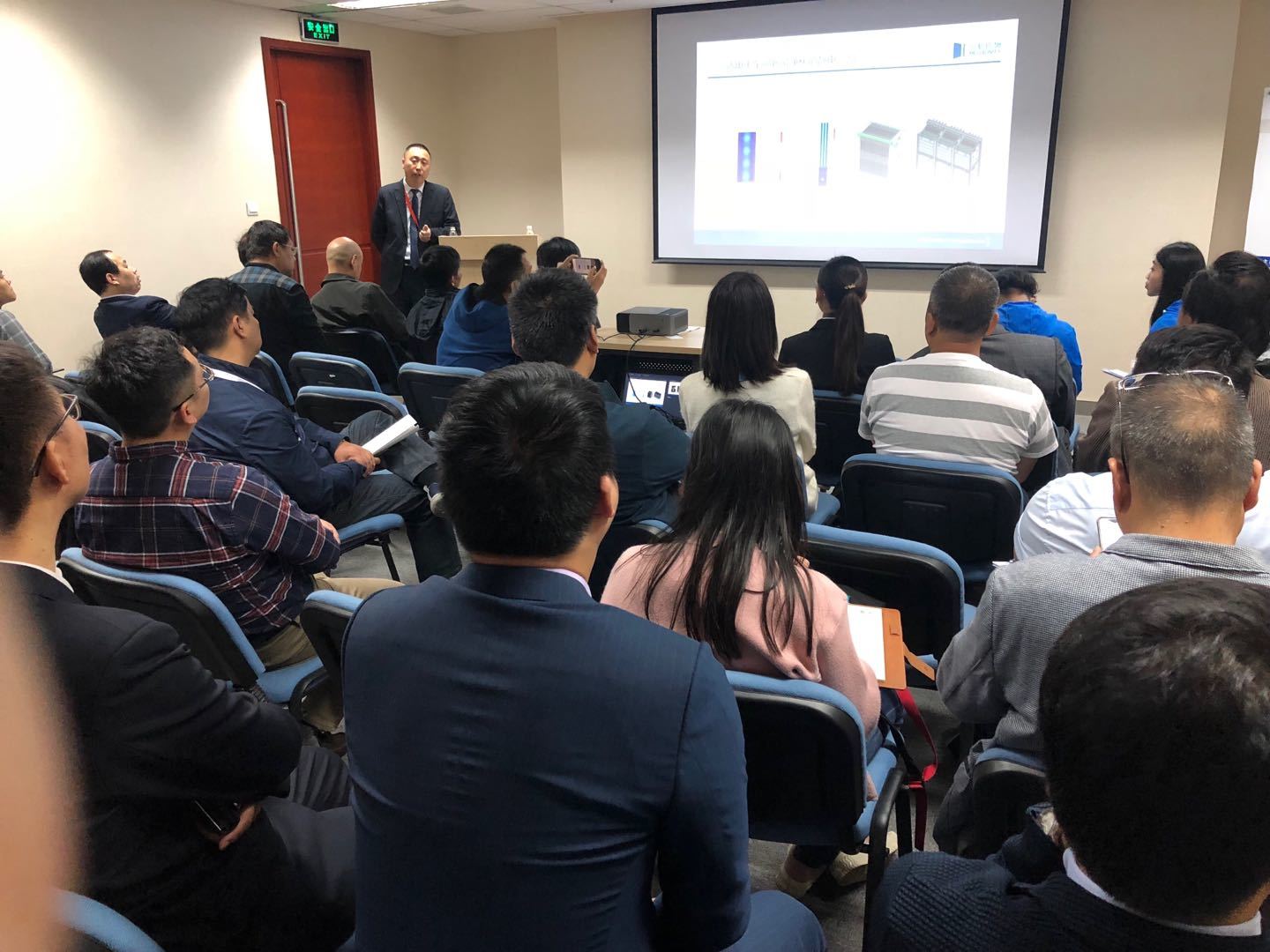 Photo of the Scene of MEGAUNITY Technology Talk
In the future, we will continue to explore innovation, research and development and launch more products and intelligent solutions for industrial plant air control, and contribute to the future generations, to realize the great desire of blue sky and clear water and "beautiful China".