Happy Chinese New Year
---
Experiencing the magical 2020, we head up into 2021. As the Year of Ox is approaching, we look back on 2020 to review the gratifying results achieved; looking forward to 2021, Megaunity people will continue to work hard, maintain stable and far-reaching, stand at a new starting point to welcoming a new future.
Travel despite of wind and rain, seize the day the seize the hour
Yao Weiqiang, general manager of Megaunity Environment, said in his speech on the 2020 work summary and planning conference that in 2020, facing the huge pressure brought by the epidemic, after the unremitting efforts of all Megaunity people, the company has achieved good results in marketing, management and R&D innovation, and the annual sales performance has reached a new height.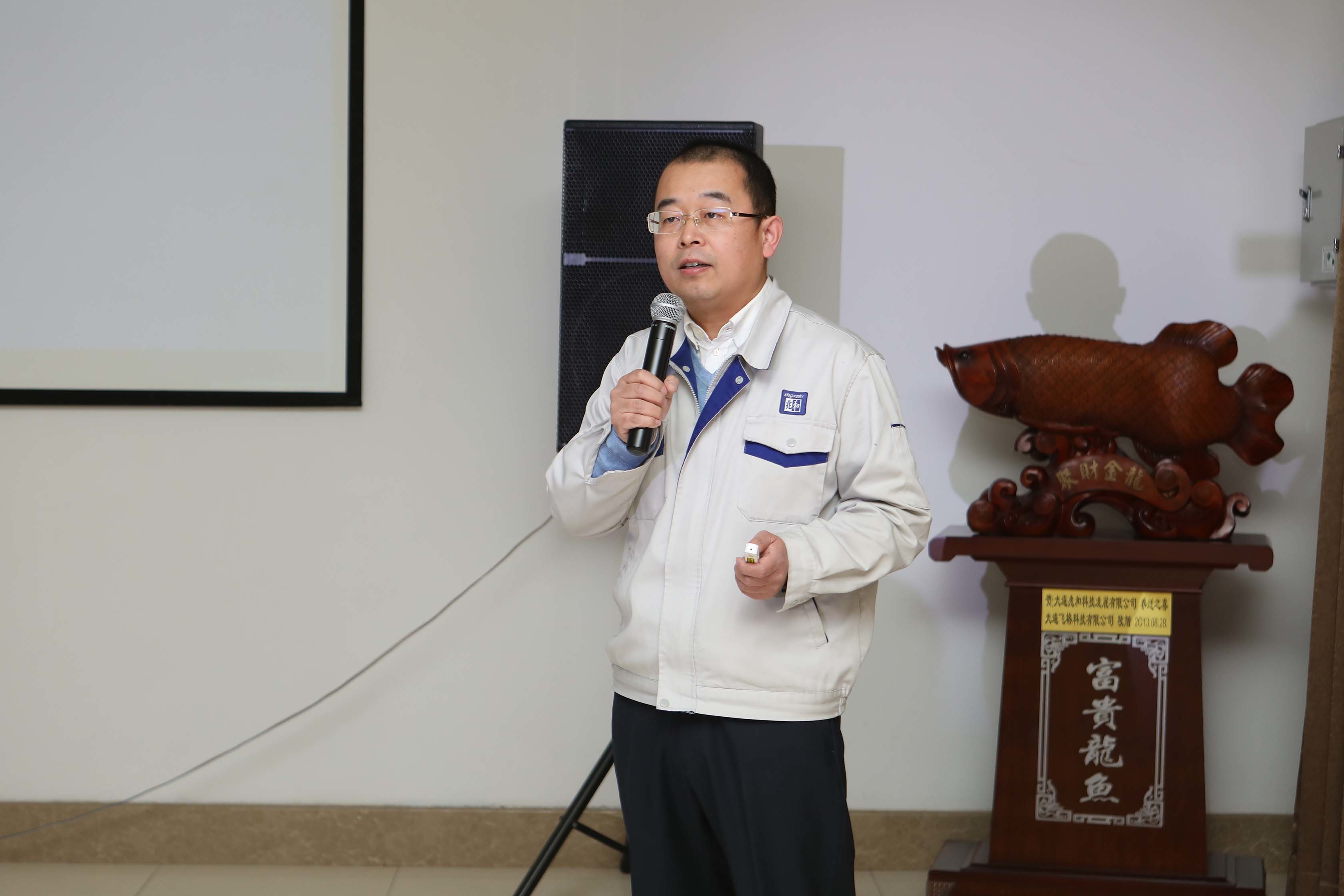 Yao Weiqiang, general manager of Megaunity Environment, summarizes the work results in 2020
The company expanded its territory in new industries such as lithium battery, shipbuilding, petrochemical, pharmaceutical and chemical industries, and successfully obtained many projects such as Ningde Times, COSCO Shipyard, Dongyang Sunshine, etc.; expanded its advantages in passenger cars, coatings and other fields, and won praise from customers; at the same time, the company also continued to cultivate its strengths in traditional industries such as automobiles and locomotives, and entered the list of high-end customers and suppliers in the automotive industry. In 2020, Megaunity launched a marketing management optimization and upgrade project, re-planned the organizational structure, established industry lines, could more accurately locate the pain points and needs of industry users, tailor system solutions, and increased operation and maintenance service outlets in Tianjin and Southern District, which set up multi-point linkage with the original northern area operation and maintenance service outlets, thus ensuring the timeliness of after-sales service response and providing customers with more timely and comprehensive customer service.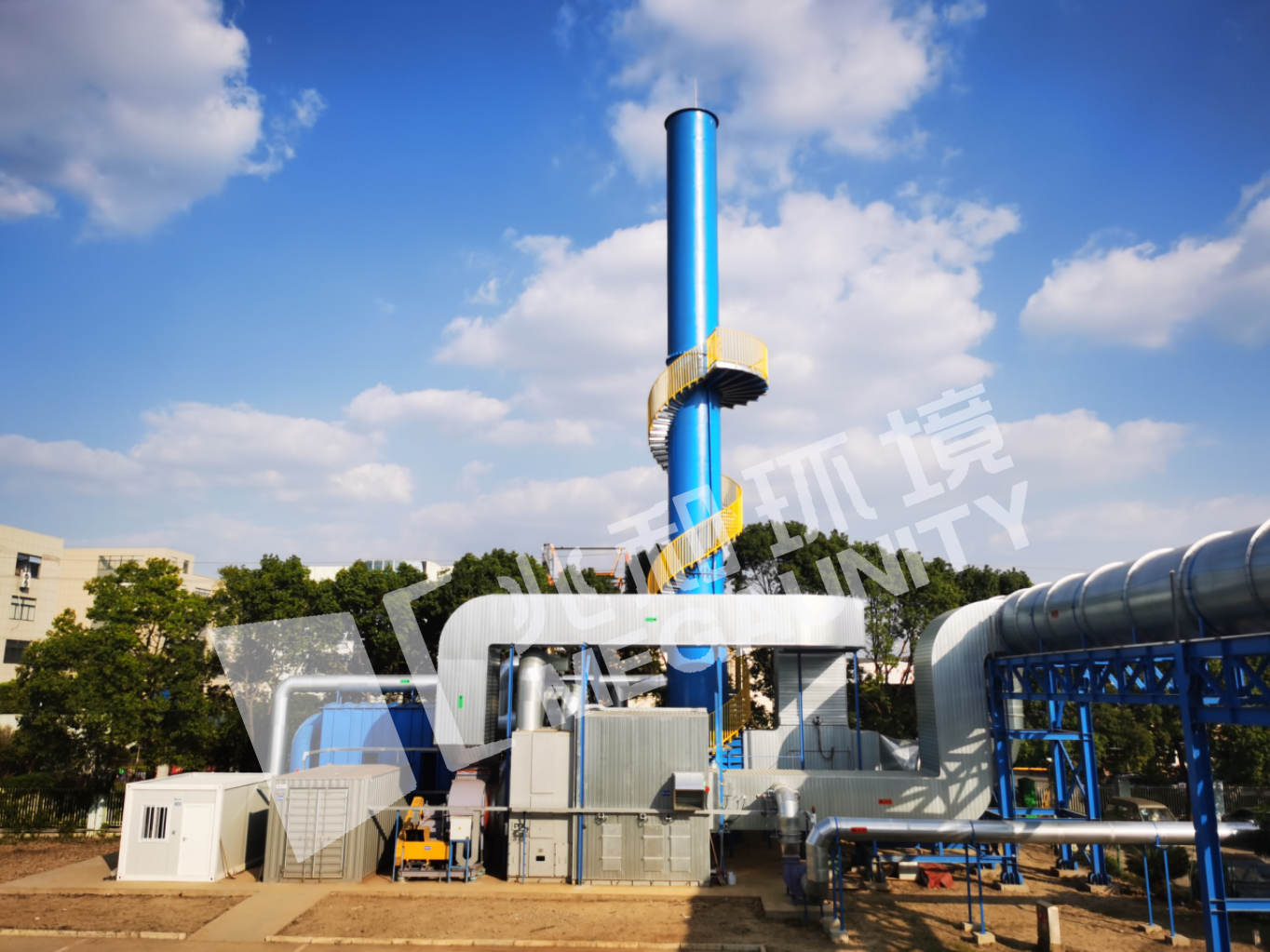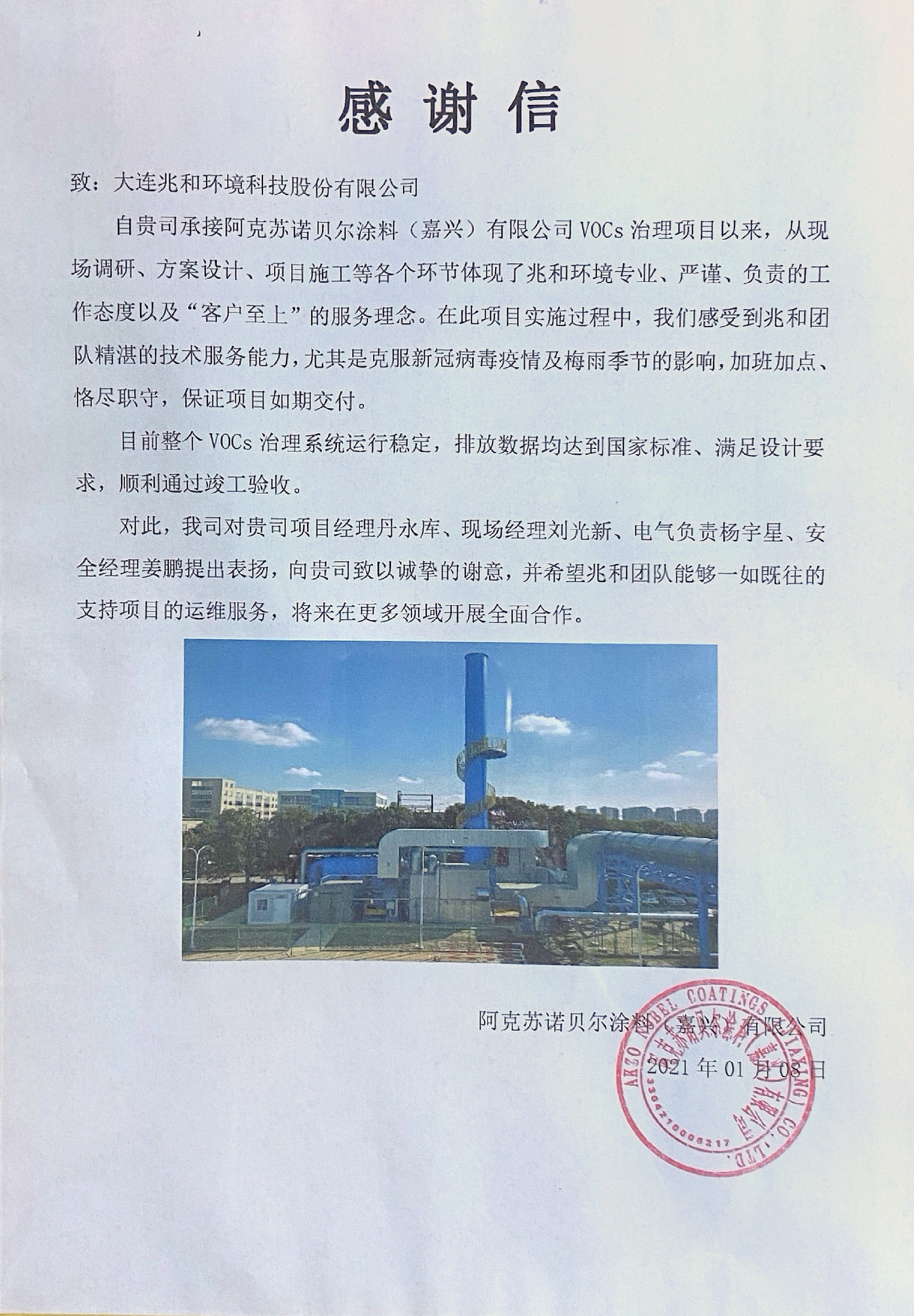 Akzo Nobel Jiashan Project received a letter of thanks from client
In terms of R&D and innovation, Megaunity's new products and new technologies are gradually occupying the market. Die-casting flue gas purification machines, air-conditioning dust collectors, explosion-proof dust collectors, tubular wet electric purifiers, RCO integrated machines and other equipment have been applied in various industry projects completely. Among them, the die-casting flue gas purification system project has passed the appraisal of scientific and technological achievements, and the die-casting machine has been listed in the "Catalogue of Major Environmental Protection Technical Equipment Encouraged by the State". At the same time, the company successfully signed a strategic agreement with TRM Filter, opening a new chapter in the field of pharmaceutical explosion-proof and dust removal, and reached a technical cooperation with Walker of Germany, marking a step forward in the internationalization of Megaunity Environment. Megaunity has been approved to establish a post-doctoral innovation practice base in Liaoning Province, which will bring strong impetus to the company's innovation and development and talent introduction.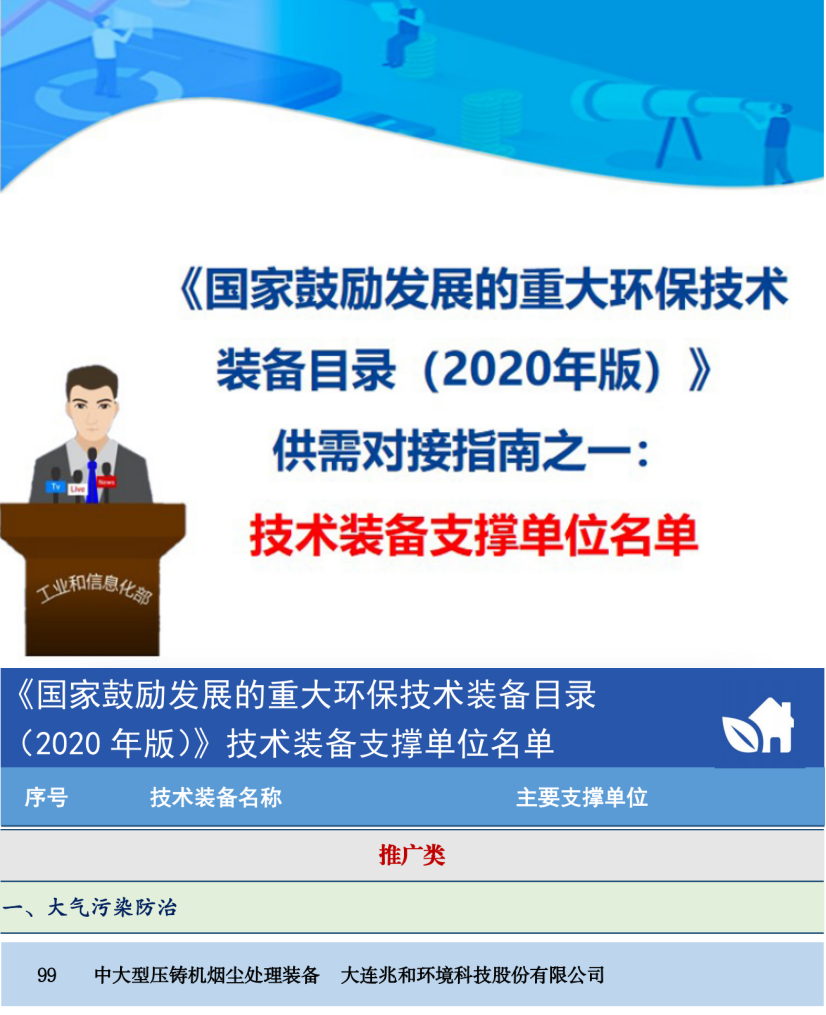 The die-casting machine has been listed in the "Catalogue of Major Environmental Protection Technical Equipment Encouraged by the State"
Megaunity Environment has further deepened cost reduction and efficiency enhancement and improved company production capacity through process optimization, organizational optimization, informatization upgrade, employee motivation and other management upgrades. Mr. Yao says that the company will continue to make solid progress in production capacity improvement, lean management, cost management, and information construction in 2021. He hopes that all Megaunity people can be proactive facing the challenges, and achieve 2021 performance goals and personal growth goals, and work hard for environmental protection!
Keep stable and far-reaching,making futureexpectable
Starting from the corporate mission of "creating a fresh world and building a beautiful China" and the corporate vision of "building a century-old enterprise, creating a world-famous brand", Yao Weiguo, chairman of Megaunity Environment, shared the development direction in the next ten and twenty years of the company. Megaunity will continue to make efforts in the fields of lithium battery, pharmacy, medicine, die-casting and air disinfection to build a world brand with the help of corporate innovation and the development trend of the industry.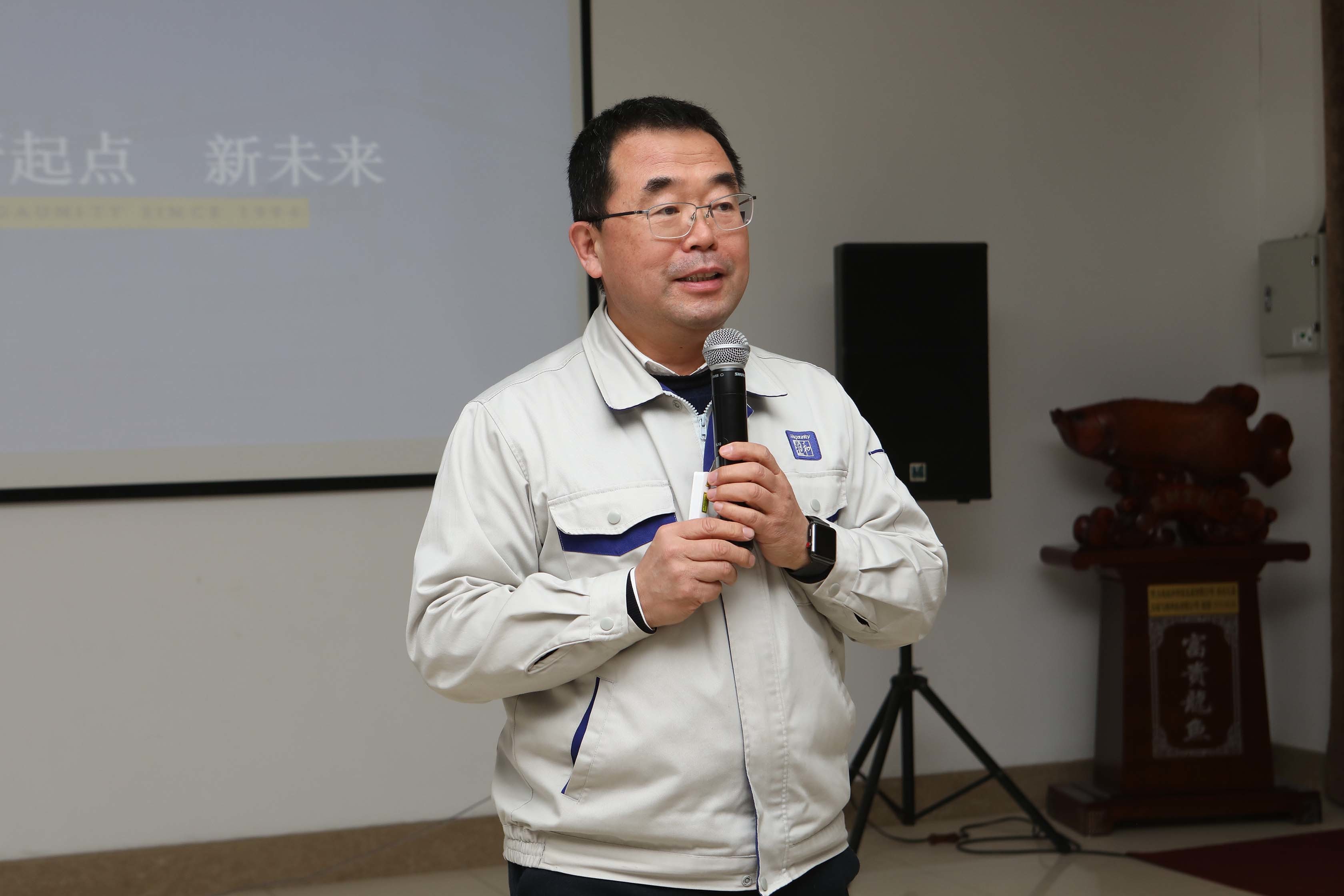 Yao Weiguo, Chairman of Megaunity Environment, delivered a keynote speech on "From New Starting Point, Creating New Future"
Mr. Yao says in his speech that Megaunity Environment has entered the 27th year of corporate development, and the company's achievements achieved so far are inseparable from the hard work of every Megaunity staff. Megaunity people always uphold the value of "integrity, innovation, success, and win-win", and win customer recognition and trust with technology and quality. In 2020, Megaunity invited more than ten industry leaders to share cutting-edge technology and practical experience with industry partners in the form of online public welfare technical lectures. Mr. Yao says that in the future, the company will continue to implement online technical lectures and work with Chinese small and medium environmental protection companies to realize growth and development together.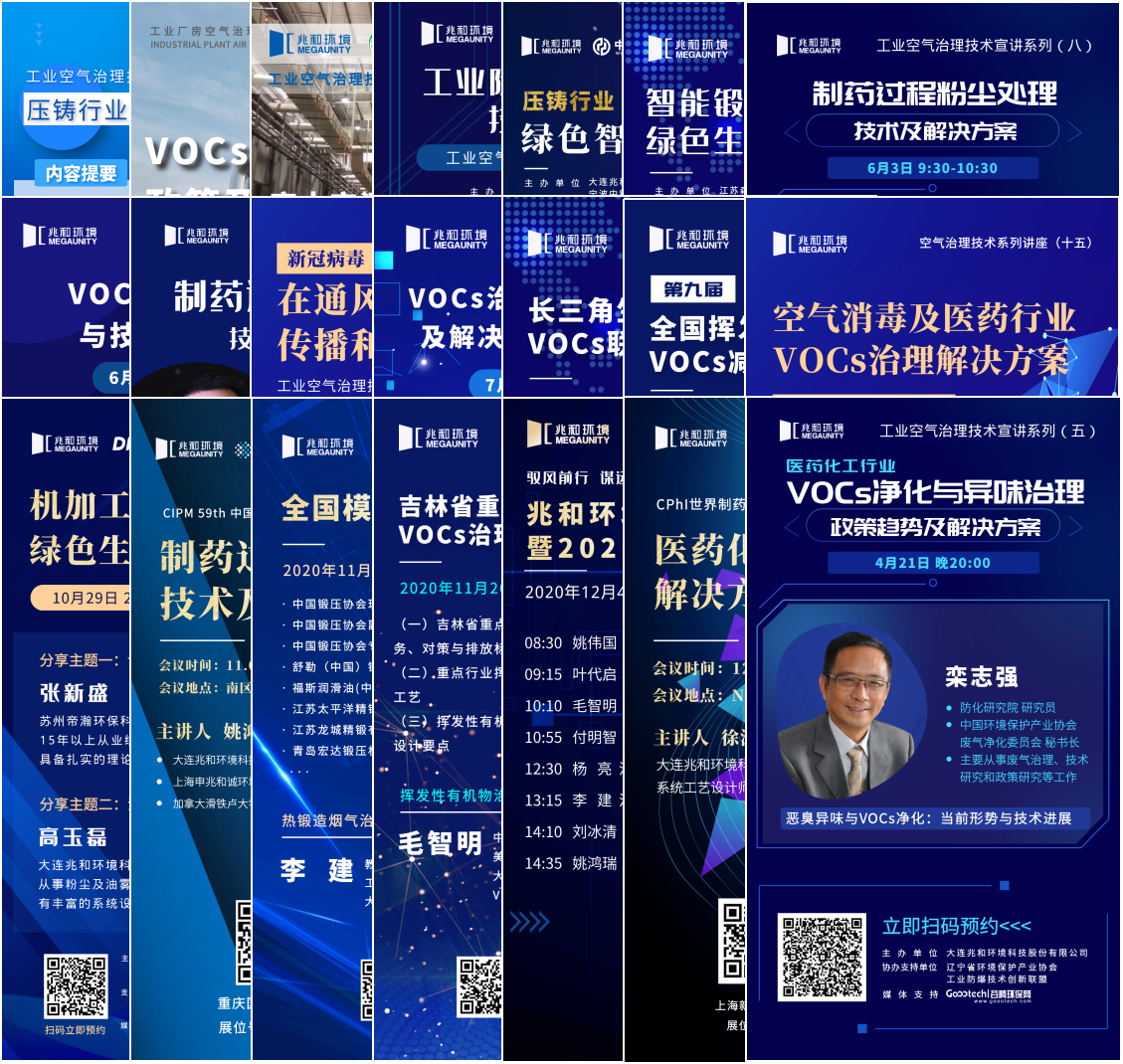 Megaunity held 21 online technical seminars in 2020
Despite the severe economic situation at home and abroad, Megaunity Environment still actively fulfills its social responsibilities. In 2020, the company donated a total of RMB 659,400 yuan (including donations during the epidemic period), and participated in the "99 Charity Day" for the second time, calling on all Megaunity people and caring people from all walks of life contribute to rural education. With non-stop walking and public welfare, Megaunity will continue to demonstrate the corporate social responsibility with practical actions.
Fast forward our struggling story. Thank every Megaunity people for their unremitting efforts, witnessing their perseverance and growth, and also forging Megaunity's development and achievements; we will never forget our original aspirations, will always pioneer and forging ahead, and contribute to China's environmental protection industry!
Wonderful country, peace and prosperity
Unfold the ambition and create another glories
Harmonious and auspicious, happy and healthy

Industrial Air Disposal System Solutions
Tel:400-860-5288
E-mail: marketing@megaunity.com
Adresse:
No.300, Dongxin Road, Wuzhong District, Suzhou, Jiangsu, China
No.8, Shuzi 3rd Road, DD Port, Dalian Jinpu New Area, Liaoning, China
---