Dust extraction case in automobile industry: BMW Brilliance laser welding dust extraction project
---
In 2020, BMW Brilliance re-implemented a renovation and expansion project in the new plant area of Dadong factory with the core concept of "Future Smart and Green Manufacturing", in which the environmental protection system also needed to be tendered as needed. Due to the impact of global COVID-19 epidemic, BMW urgently needed to seek for a stable and reliable supplier to ensure that the project would be completed on time and to ensure its original high quality. Through open bidding,Megaunity successfully won the bid for the laser welding room dust extraction project. Combining with excellent system design capabilities and accurate calculation of system air volume, Megaunity did not only ensure that exhaust gas met the standard emission, but also met customer needs and optimizes project costs, thus greatly reducing maintenance costs for the client.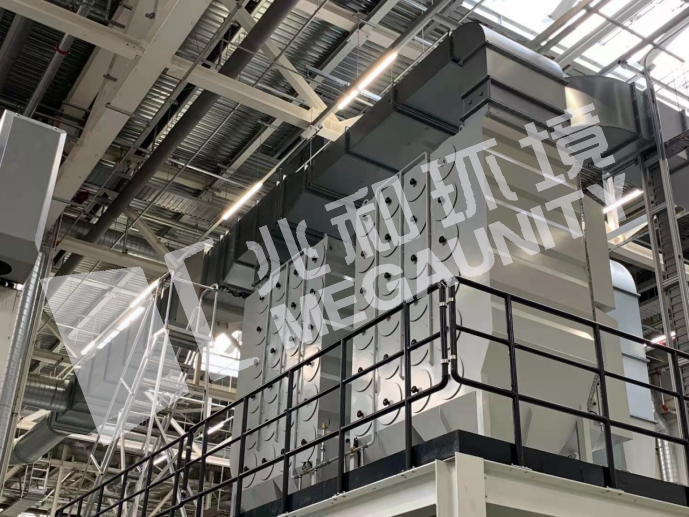 Laser welding dust extraction project
Customer Profile
BMW Brilliance Automotive Co., Ltd. was established in May 2003 as a joint venture established by BMW Group and Brilliance Automotive Group Holdings Co., Ltd. Its business covers production, sales and after-sales service of BMW brand vehicles in China. BMW Brilliance has set up an advanced production base in Shenyang, Liaoning Province, a branch in Beijing, and a sales and service network throughout China. After the renovation and expansion project of the new plant area of BMW Brilliance Dadong factory, the Dadong factory will possess a 100% flexible production system. While realizing the co-production of traditional fuel vehicles and new energy vehicles, it also supports the production of a richer series of BMW models. It is estimated that by 2023, the total production capacity of BMW Brilliance Dadong factory will be expanded to 600,000 vehicles per year, and the vehicle output value will reach 240 billion yuan.
Project proposals
The exhaust gas of this project is mainly oxidized particles (including alumina dust) generated during welding in the laser welding room. The solution mainly uses Megaunity environmental laser welding room dust extraction system and the imported German VALCO dust collectors. The dust in the laser welding room is drawn into the dust collector through ventilation duct under the driving force of collector fan. Then, the dust is filtered by the high efficiency filter cartridge, and clean air is exhausted outside along the chimney, so that efflux emission concentration, internal emission concentration and noise control meet the requirements of relevant regulations and laws. Among them, the electric valve adopts high-quality products from Megaunity, which solves the problem of customer's original valve blades stuck and wears. At the same time, in order to meet the new fire-extinguishing needs of the customer, a brand-new gas fire-extinguishing system is introduced.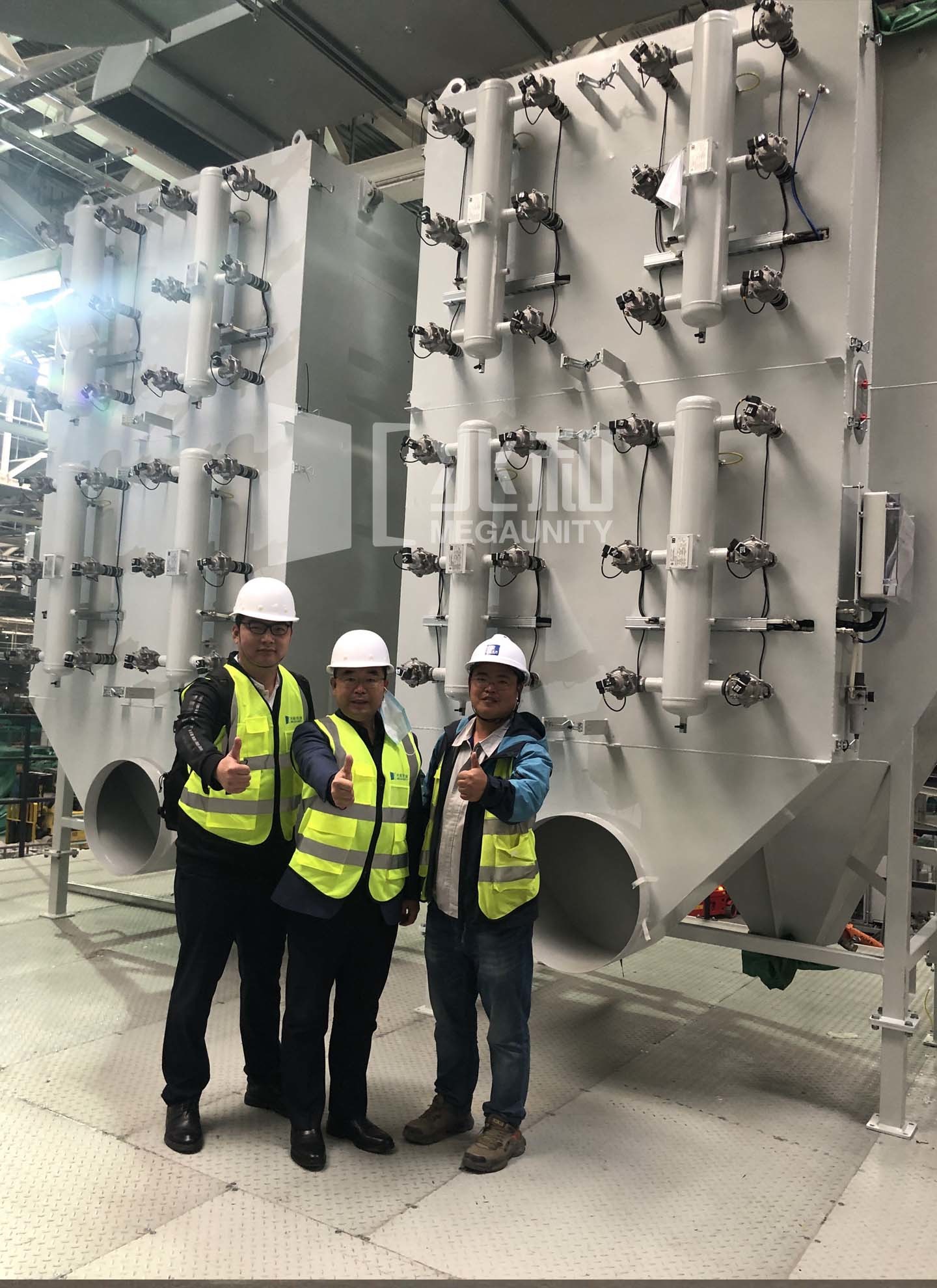 Laser welding dust extraction project
Cooperation with VALCO

While communicating with BMW on the project, the customer put forward high standards for safety, environment and health. In order to meet the needs of customers, Megaunity actively contacted relevant German suppliers. After a series of investigations, We finally select Germany VALCO. VALCO has focused on the design and production of industrial dust collectors for nearly 30 years. Its dust collectors have very high purification efficiency; the control functions are highly integrated and easy to operate. VALCO has experiences in providing dust collectors for BMW in Chinese and European markets. Selecting VALCO is a good choice for both BMW and Megaunity.
Megaunity has conducted several rounds of negotiations with VALCO, and finally signed a cooperation agreement for exclusive distribution in China in April 2020. As a result, Megaunity has successfully become a BMW Tier 1 supplier and started a formal cooperative relationship. As of early 2021, the project is nearing completion, and the client is satisfied with the overall progress of the project.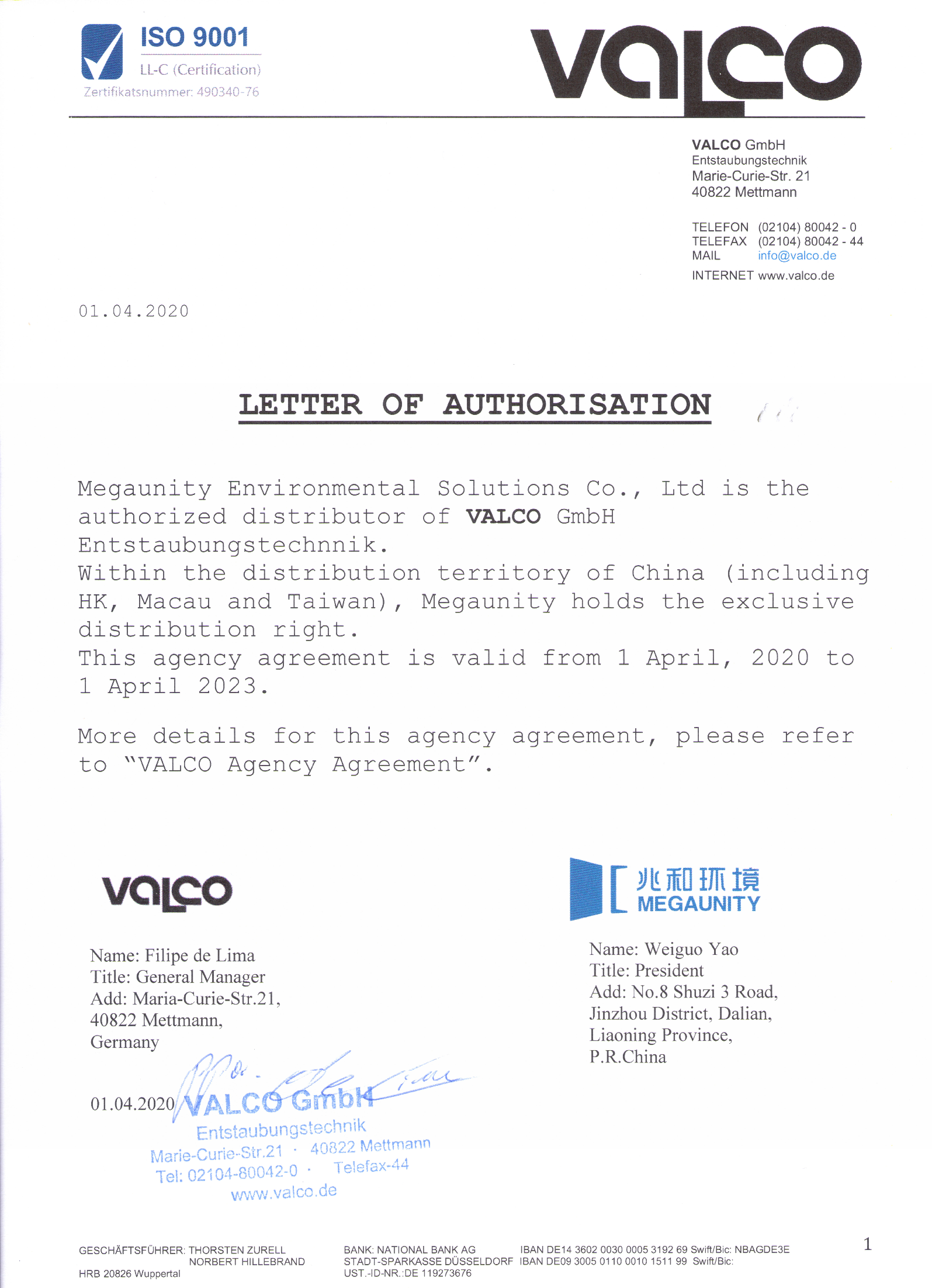 Cooperation authorization letter
Valco dust collector
Megaunity has been in development for 27 years. The company has concluded business cooperation with various well-known domestic and foreign companies in the field of smoke and dust purification. With a senior professional design team and many years of industry experiences, Megaunity can create a complete set of high-quality systematic solutions for users according to their actual working conditions, and provide full life cycle operation and maintenance services.
Cases of Smoke and Dust Purification Projects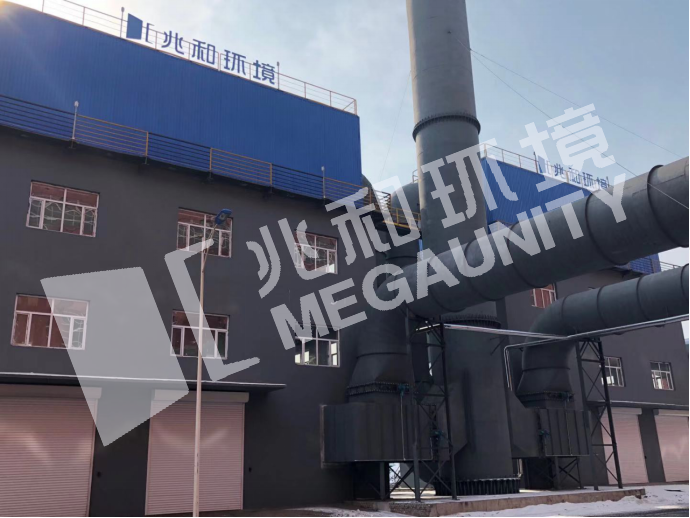 Dust extraction project of a state-owned enterprise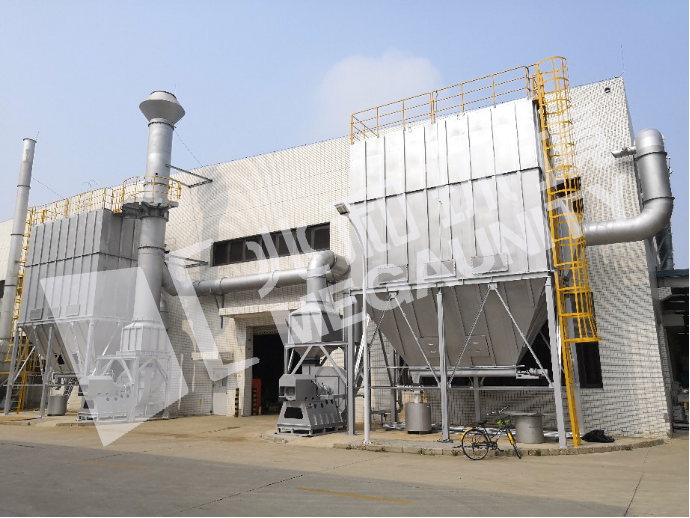 Dust extraction project of a pneumatic component manufacturing company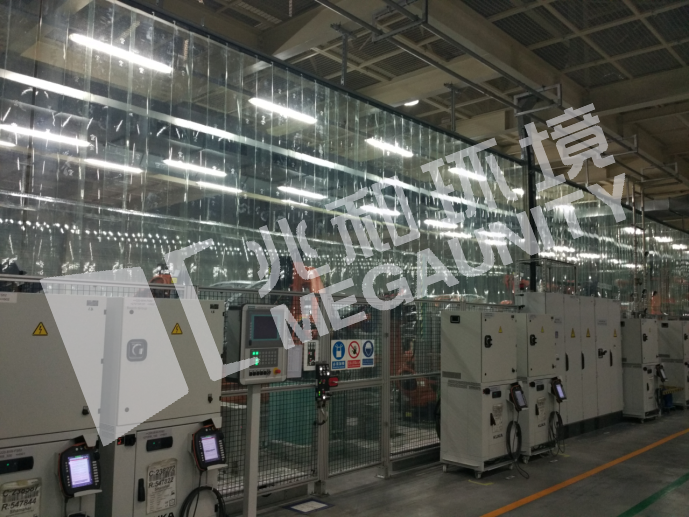 Dust extraction project of a well-known automobile company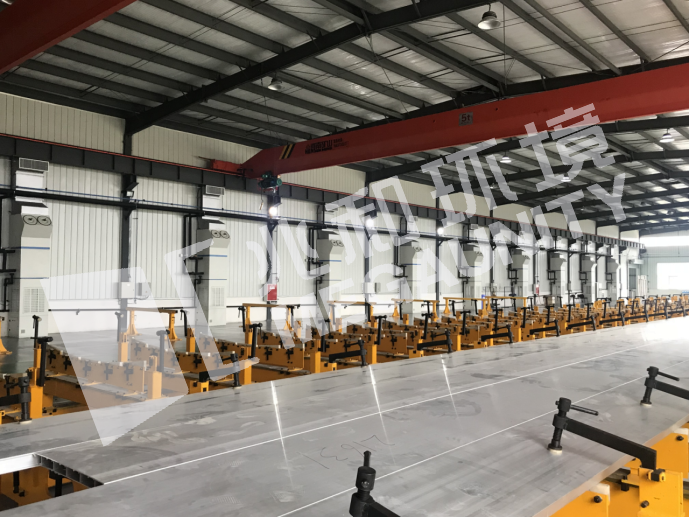 Dust extraction project of a rail transit equipment enterprise

Industrial Air Disposal System Solutions
Tel:400-860-5288
E-mail: marketing@megaunity.com
Adresse:
No.300, Dongxin Road, Wuzhong District, Suzhou, Jiangsu, China
No.8, Shuzi 3rd Road, DD Port, Dalian Jinpu New Area, Liaoning, China
---