Megaunity invites you to participate in the well-known event of environmental protection industry
---
President Xi Jinping put forward the China's objectives of peak carbon dioxide emissions by 2030 and carbon neutrality by 2060 at the general debate of the 75th United Nations General Assembly in September 2020. China's carbon dioxide emissions account for more than 30% of the world's total (data for 2019). This commitment will definitely have a profound and positive impact on global climate change. As the world's largest country in terms of total carbon emissions, China's ecological and environmental protection still faces multiple pressures such as tightening of resource and energy constraints, continuous improvement in environmental quality requirements, etc.
As a strategic emerging industry with the dual attributes of driving economic growth and responding to environmental issues, the energy-saving and environmental protection industry focuses on scientific and technological research in key areas of the ecological environment, actively provides local governments and enterprises with pollution prevention technologies and solutions, and promotes the development of ecological environmental protection industry. It has played an important role in promoting high-quality economic development. As a professional environmental protection enterprise focusing on industrial waste gas treatment for 27 years, Megaunity has always taken the mission of "creating and enjoying a clean world and building a beautiful China", and has always been actively exploring technological innovation in the field of environmental protection, and striving to create beautiful environment to future generations.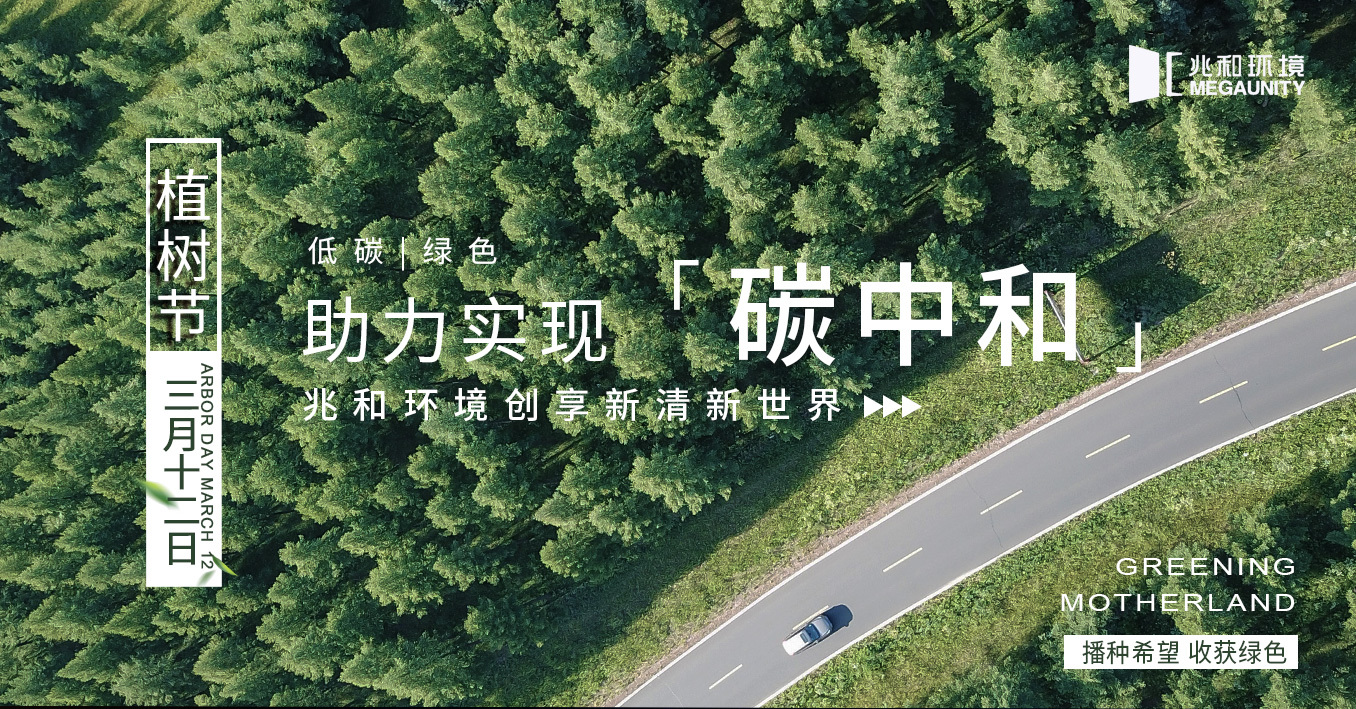 Environmental protection event arrives as scheduled

The Asian flagship environmental protection exhibition - IE expo China 2021, co-sponsored by the Chinese Society of Environmental Sciences, the All-China Federation of Industry and Commerce Environmental Chamber of Commerce, Munich Expo Group, and China Trade Munich Exhibition (Shanghai) Co., Ltd., will be It will be held at Shanghai New International Expo Center on April 20-22, 2021. As the most influential and highest-quality environmental technology exchange event in Asia, IE expo China will gather cutting-edge technologies and the latest solutions in the field of environmental pollution control, provide industry stakeholders with an efficient technology exchange platform, and also provide global technology and equipment suppliers in environmental protection industry with an excellent trading opportunity.
The 21st IE expo China 2020
At this exhibition, Megaunity will exhibit equipment and solutions suitable for multiple industries such as automobiles, locomotives, lithium batteries, fine chemicals, etc. With professional technical team, excellent product quality and thoughtful operation and maintenance services, Megaunity will bring you efficient and safe industrial air treatment system solutions. We are looking forward to meeting you! During the same period, there will be various industrial forums focusing on the latest policies and developments in the environmental protection industry.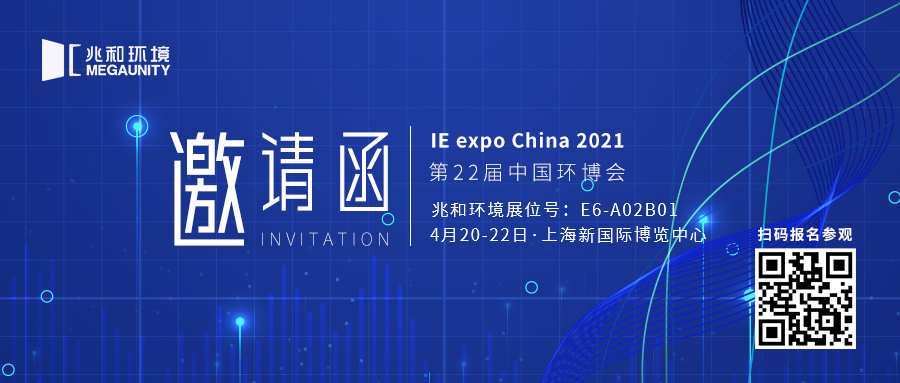 Advance notice of technology forum
The 2021 China Environmental Technology Conference, as the top event of the industry that shall not to be missed, will play a leading and guiding role in the development of the environmental protection industry in the Asia-Pacific region and the world. It will be held simultaneously with a summit forum and nearly 40 sub-forums, focusing on water, solid waste, atmosphere, ecological restoration, monitoring, current hot topics and policy trends in multiple sectors.
Among them, Megaunity will participate in Atmosphere Sub-forum - "2021 Eighth Key Industries Organic Waste Gas (VOCs) Pollution Treatment and Monitoring Technology Exchange Conference", and will give a speech, and conduct technical seminar and in-depth analysis on the theme of "Solutions for Organic Waste Gas Treatment in the Fine Chemical Industry" with industrial partners present. Welcome industry experts present at the conference communicate with us.
Place of Meeting: E6-M37 meeting room
Time of Meeting: April 21-22, 2021
Megaunity Theme Sharing: Solutions for Organic Waste Gas Treatment in Fine Chemical Industry
Speaker: Sui Huan, System Process Engineer of VOCs Business Line, Dalian Megaunity Environmental Technology Co., Ltd.

Industrial Air Disposal System Solutions
Tel:400-860-5288
E-mail: marketing@megaunity.com
Adresse:
No.300, Dongxin Road, Wuzhong District, Suzhou, Jiangsu, China
No.8, Shuzi 3rd Road, DD Port, Dalian Jinpu New Area, Liaoning, China
---