Megaunity won the 2022 "Green Development Award" of FAW-Volkswagen
---
From March 23rd to 24th, the 2023 FAW-Volkswagen Production Service System Partner Co-creation Experience Day with the theme of "Winning the Future with Determination to Outsmart the Future" was successfully held in Foshan. More than 300 people gathered together, including Pan Zhanfu, Secretary of the Party Committee and General Manager of FAW-Volkswagen, the main heads of various departments, purchasing managers and employees and representatives of production service system supplier partners.

At the exchange forum, the managers of various professional departments of FAW-Volkswagen's General Materials Procurement Department led the team to discuss and exchange experience with more than 10 supplier partners and industry experts on how to work together with FAW-Volkswagen for collaborative development.

At the partner summit, FAW-Volkswagen made a special report on the overall work of the procurement department in 2022 and a work plan for 2023, and made a detailed interpretation of the key tasks, processes and digital construction in 2023. At the summit, the partners who made outstanding contributions in various fields in 2022 were commended, and five awards: the annual contribution award, the green development award, the lean cost award, the pioneering innovation award, and the excellent partner were set up to praise the efforts and achievements of supplier partners.

Megaunity Co., Ltd. won the 2022 "Green Development Award" with its excellent technical strength and service quality.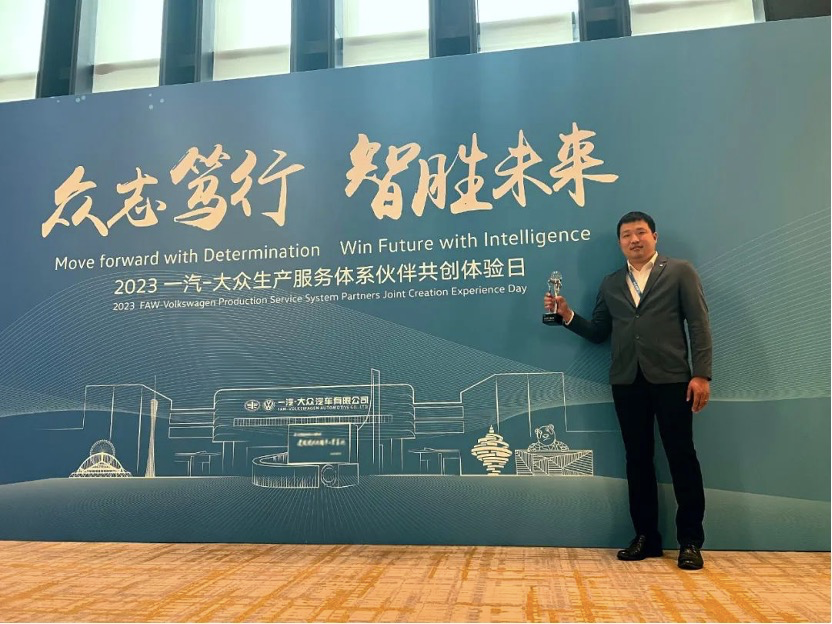 In the in-depth experience session, FAW-Volkswagen invited supplier partners to visit green factories and experience new energy products.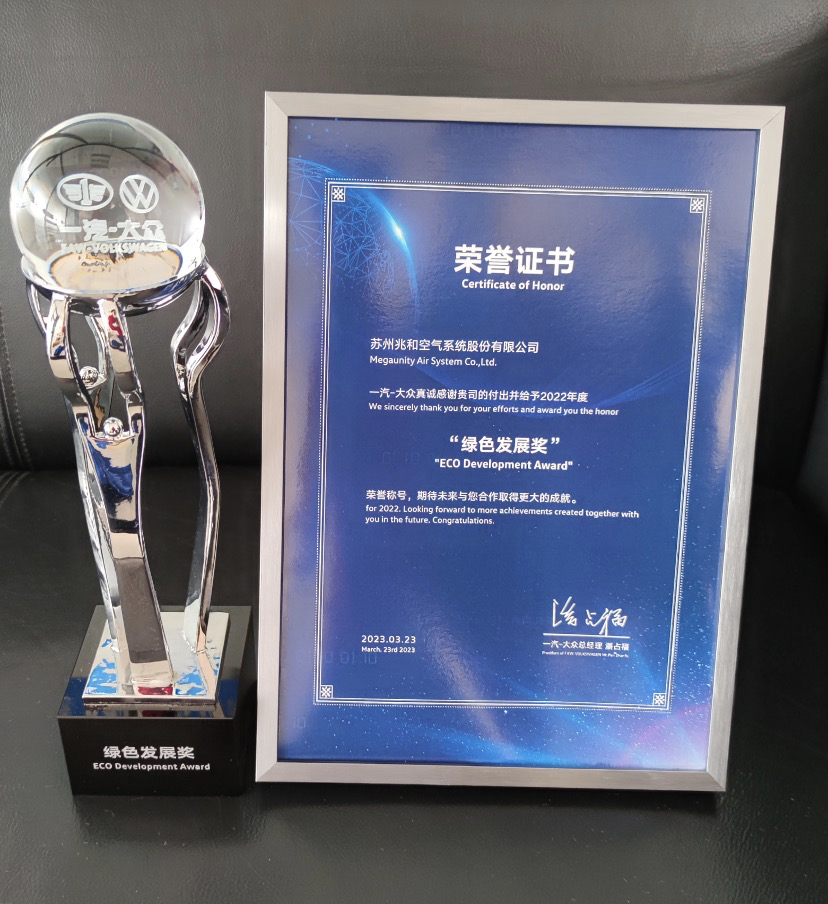 Yang Kun, General Manager of Environmental Protection Mechanical and Electrical Division of Megaunity Group, attended the award ceremony on behalf of Megaunity Shares

Since 2008, Megaunity has started cooperation with FAW-Volkswagen Co., Ltd. through the painting process ventilation project. So far, it has provided FAW-Volkswagen with multiple system solutions such as oil mist purification, dust removal in welding workshop, ventilation in painting workshop, energy-saving transformation, etc., and the cooperation projects have spread throughout FAW-Volkswagen's domestic production bases.

This award fully reflects FAW-Dao's recognition of Megaunity products and services over the years, and its trust in Megaunity quality. In the future, Megaunity will continue to adhere to the responsibility of creating value for customers, and work together with FAW-Volkswagen to build a stable, energy-saving and green production environment!