MEGAUNITY Lighting 2018 Essen exhibition
---
On May 8th, 2018, Beijing Essen Welding & Cutting Expo was grandly opened in Dongguan Modern Expo Center of Guangdong. Dalian MEGAUNITY Environmental Solutions Co., Ltd. brought the latest air control technology and excellent team to the Essen Expo.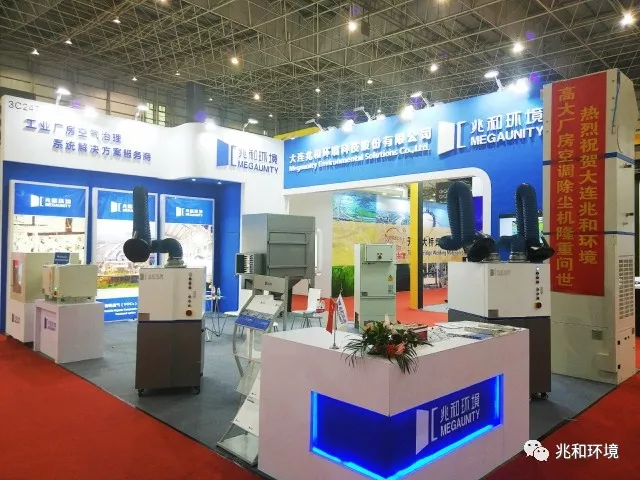 Better than ever before, MEGAUNITY's exhibition stand area has expanded this year, and more professional and sophisticated technical equipment has been presented. The "high-space plant air-conditioner dust remover" was successfully unveiled for the first time. At the same time, under the careful design of the research and development personnel, two single and double stations smoke & dust purifier is also newly upgraded, attracting countless eyes.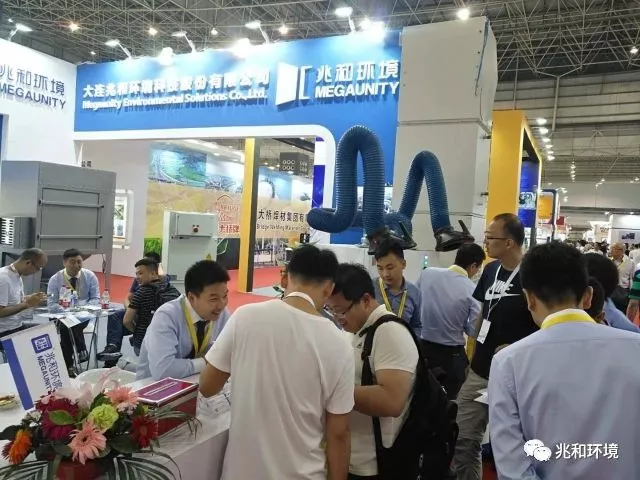 On the day of the Expo, many experts, entrepreneurs and colleagues from environmental protection industry visited the MEGAUNITY's exhibition stand. More than a dozen marketing and technical colleagues are busy more than ever, but their mind are more and more awake, with full of enthusiasm and the most professional knowledge, to receive visitors from all over the world, and provide technical solutions and business exchanges on the spot, fully show the MEGAUNITY's technical strength.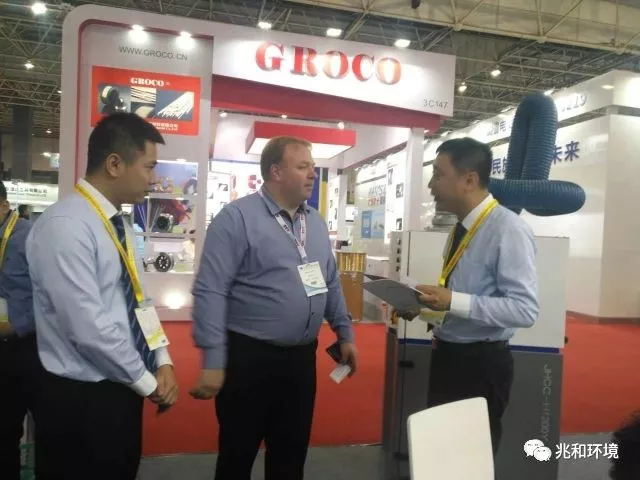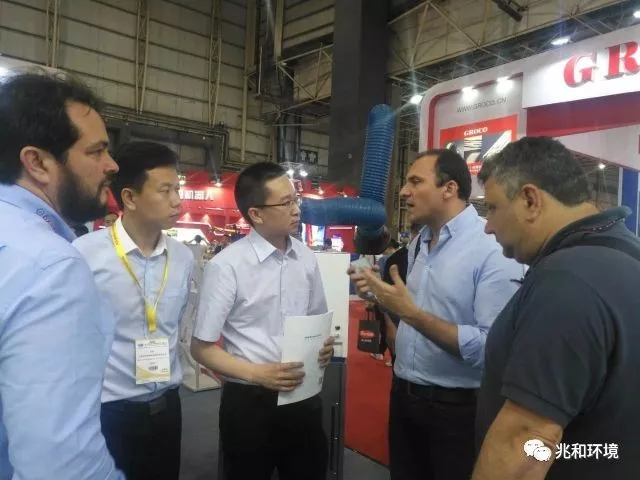 The visitors this year are particularly concerned about the technology of flue gas dedusting. On the one hand, it shows the people's warmth of environmental protection, on the other hand, it also reflects the attention and recognition of MEGAUNITY's product upgrade.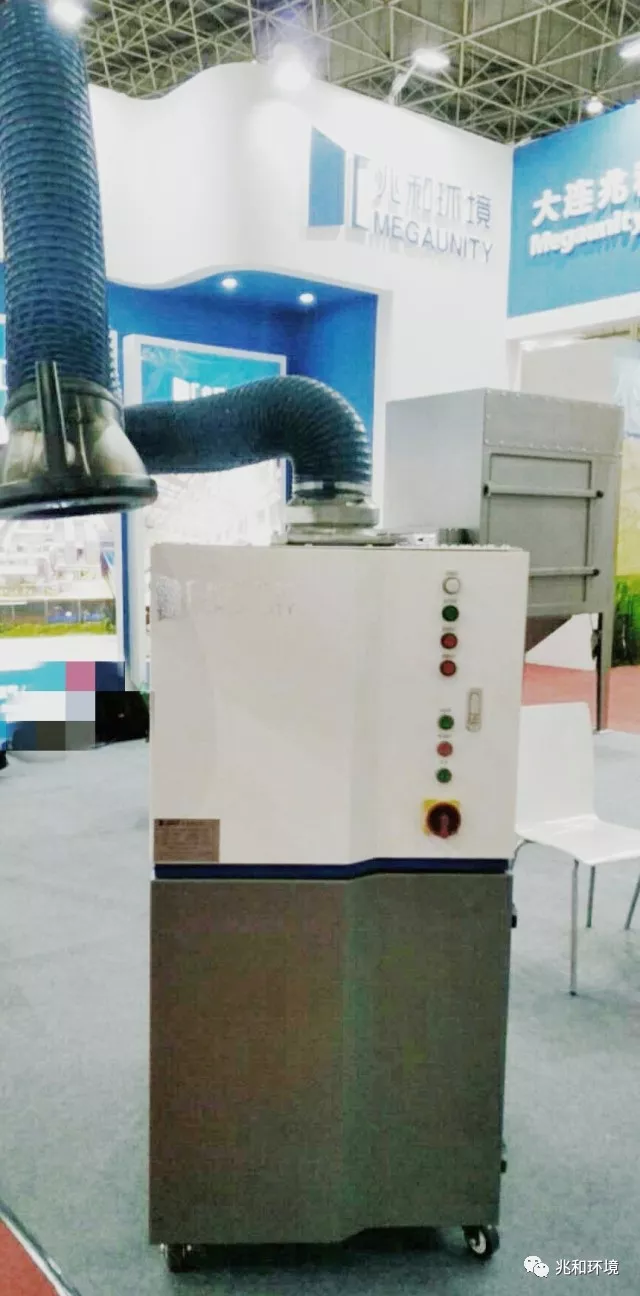 Movable manual pulse dust purifier (single station)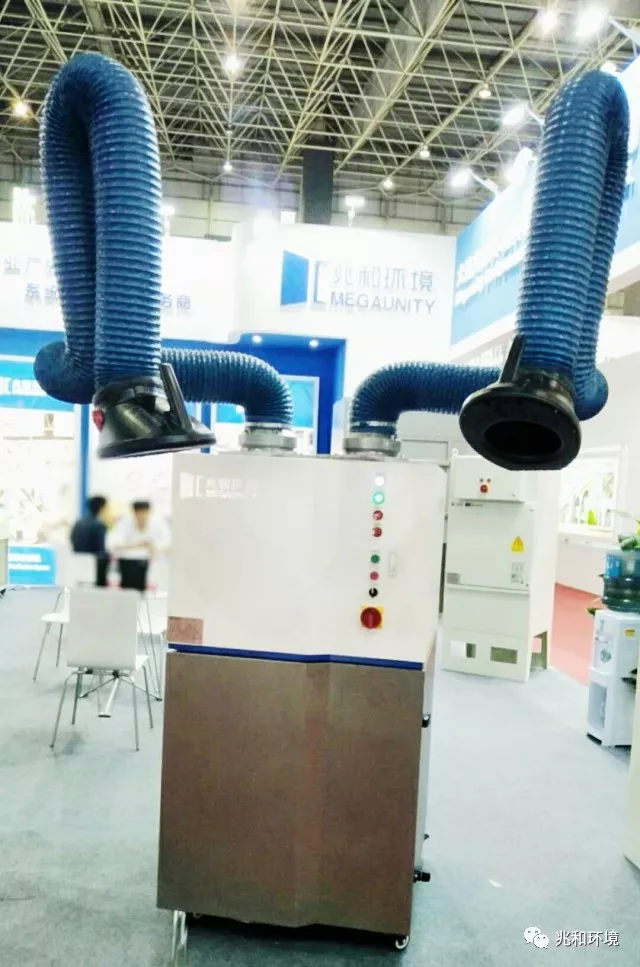 Movable manual pulse dust purifier (dual station)
The new single- and double-station mobile manual pulse dust purifiers introduced to the exhibition for the first time attracted a large number of exhibition audience. It is light in weight and easy to move, with a purification efficiency of 99.9%, which can meet the purification requirements of different working conditions. Its energy saving and energy recovery design, which can continuously reduce operating costs, makes it the user's preferred product.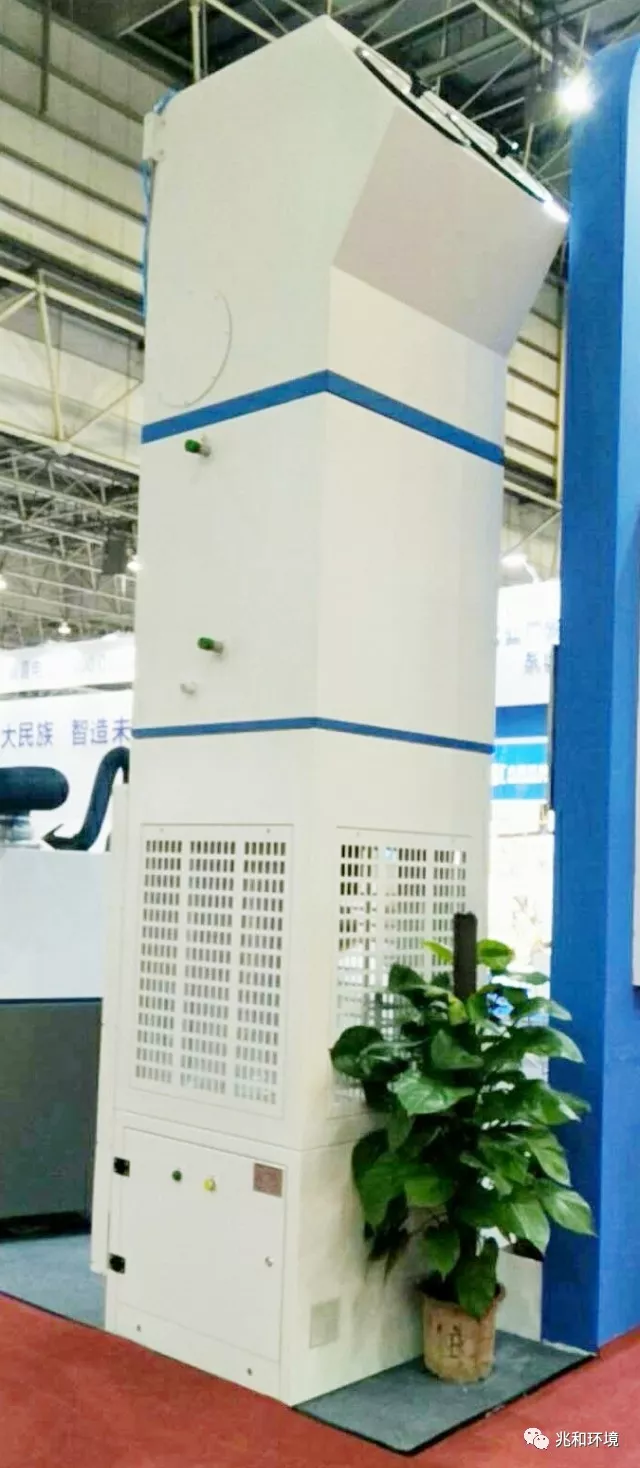 As a new product, the "high-space plant air-conditioner dust remover" has the core advantage of the high-space plant dust control capability. Its building energy consumption, comfort and air quality are the main performance indicators. Different from the traditional pipeline ventilation forced circulation dust removal unit, the ventilation and dust removal + temperature and humidity control + cluster arrangement scheme is adopted, to effectively realize the airflow organization form of displacement filter ventilation. It has advantage of low investment, low energy consumption, high efficiency and flexible layout. It is especially suitable as a system solution for air conditioning and fume control in high-space welding shops. After years of painstaking research and development, it has finally been successfully put on the market. It is the unique patent technology of Dalian MEGAUNITY, and widely recognized by users.
MEGAUNITY has embarked on a new development journey, and will further build a sense of quality and do quality engineering after the scale and volume become bigger and stronger. MEGAUNITY is willing to work together with more people of insight to contribute to the cause of environmental protection and work together for the future generations!