Work Together to Promote the Development of RTO Technology
---
On November 15, 2018, Mr. Yao Weiguo, President of MEGAUNITY, and his team visited the headquarters of Japan Kajiwara Iron Works Institute to conduct in-depth discussions on various technical solutions on air purification system of industrial workshops with the top management of Japan Kajiwara, during which both parties carried out business negotiations in terms of the application of RTO technology in air purification system of industrial workshops.Finally, both parties reached a consensus on the cooperation in RTO technology application and upgrading, and successfully signed theTechnical Cooperation Agreement between MEGAUNITY and Japan Kajiwara.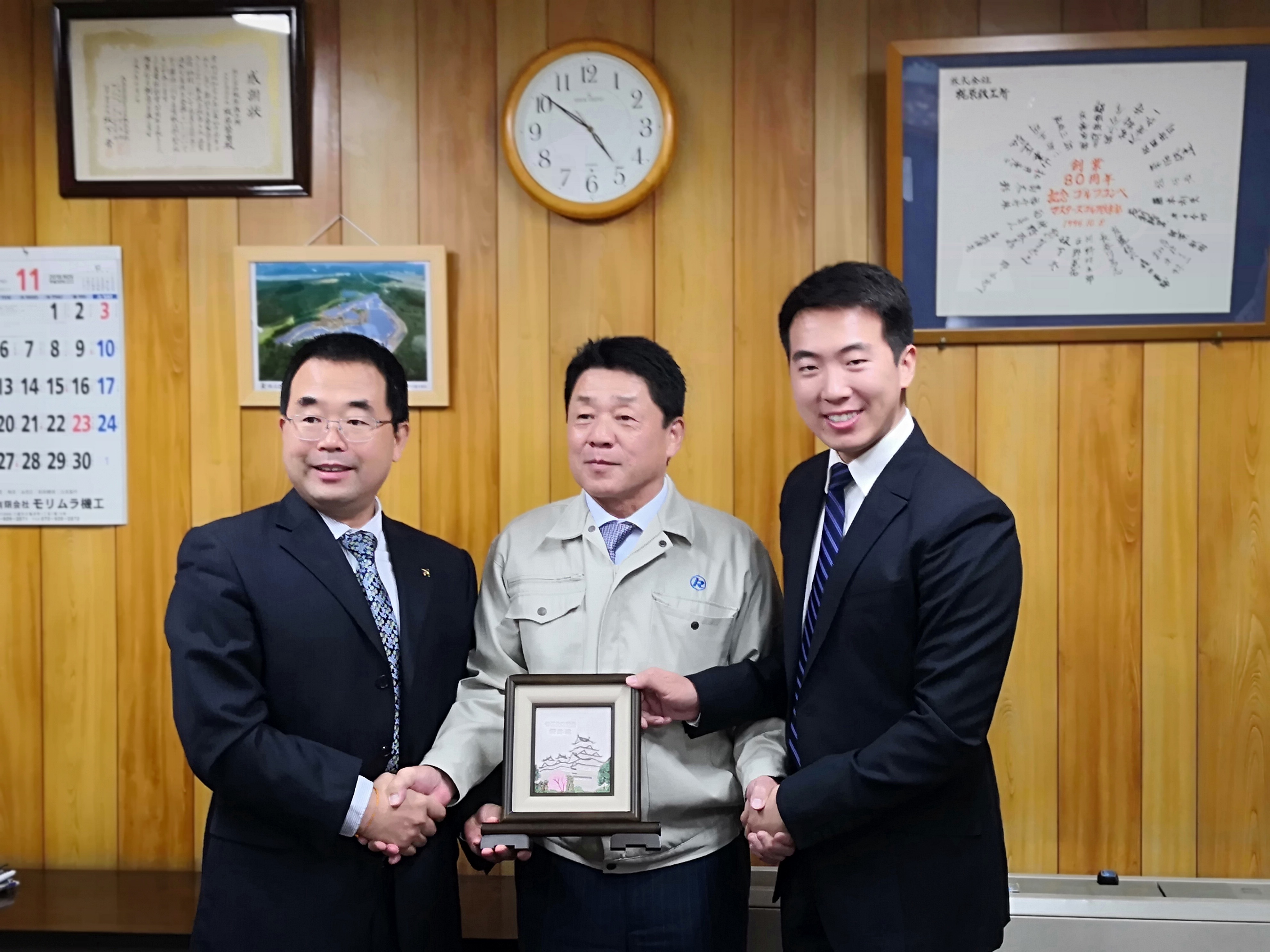 Yao Weiguo, President of Dalian MEGAUNITY Environmental Solutions Co., Ltd. (Left)
KajiwaraToshiki (梶原敏树), President of Japan Kajiwara Iron Works Co., Ltd.(Middle:)
Yao Hongrui, Assistant General Manager of Dalian MEGAUNITY Environmental Solutions Co., Ltd. (Right)
Established in 1915, Kajiwara Iron Works Institute is an internationally renowned company with a history of more than 100 years, which specializes in industrial air purification with plenty of experiences in serving large international well-known enterprises in the field of industrial air purification. The RTO technology of Japan Kajiwara combines the technological advantages of international first-class companies such as American GM and France Alstom. Its system solutions have the advantages of high efficiency, stable operation, advanced process, low cost, and convenient maintenance. In addition, the materials used, detail design, and production technology of its products are all at the international leading level.
RTO products and system solutions are the main VOCs purification products of MEGAUNITY. With the rapid development of the domestic market and the strategic demand of MEGAUNITY opening up its international market, it is urgent to enhance the international competitiveness of MEGAUNITY products. MEGAUNITY launched its research and analysis works on international advanced RTO technology two years ago and carried out its international cooperation and layout in terms of such technology. During the months of communicating with Japan Kajiwara, both parties have undergone multi-frequency and all-around high-level mutual visits, business recommendations, and practical negotiations, and finally achieved the "joint hands" successfully. It can be said that this technical cooperation is attributed to the joint efforts of both parties, through which not only the introduction of the world-class RTO technology is completed, but also the technical upgrading target of the overall solution for enterprise VOCs purification is achieved.

As a leading international industrial air purification company, Japan Kajiwara will provide support and guidance to MEGAUNITY in terms of the application of RTO technology in products and VOCs purification system solutions. Furthermore, both parties have formulated a detailed promotion plan for technical cooperation, which serves as an "escort" for the implementation ofTechnical Cooperation Agreement between MEGAUNITY and Japan Kajiwara.

TSUNEISHI TRADING Co., Ltd. is a large-scale commercial enterprise with a long history in Japan. As the intermediary for this international technical cooperation, TSUNEISHI has contributed a lot to the smooth signing of this technical cooperation. MEGAUNITY also expects to cooperate with more Japanese enterprises through TSUNEISHI in the future.

In order to ensure that theTechnical Cooperation Agreement between MEGAUNITY and Japan Kajiwaracan be practically implemented as soon as possible, on the day of signing this technical cooperation agreement, Mr. Yao weiguo, president of MEGAUNITY, shared this good news with all MEGAUNITY people and clarified the objectives and responsibilities with relevant project leaders, so as to expedite the implementation of the technical acceptance and achievement transformation and speed up the progress of the RTO technical cooperation project with Japan Kajiwara.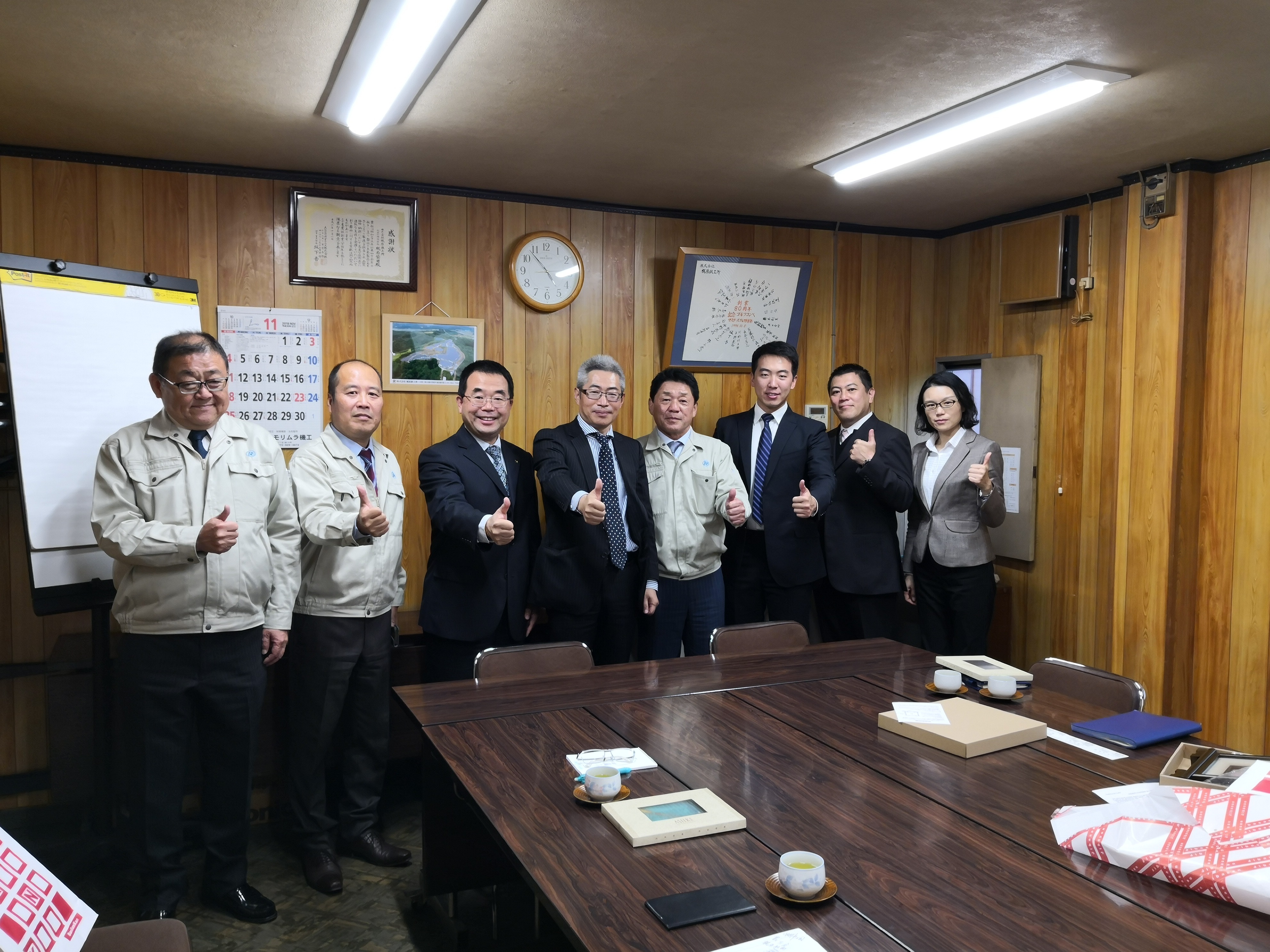 Group Photo of President of MEGAUNITY and Japan Kajiwara personnel related to RTO technical cooperation
In the future, MEGAUNITY will continue to, by adhering to the corporate mission of "Enjoying a New World, Building a Beautiful China" and persisting in the service concept of "creating values for users," expand the exchange and cooperation in leading global technologies, actively introduce international high-end air purification technology of industrial workshops, and strive to become a leading air purification system solution provider of industrial workshop in the world.

Industrial Air Disposal System Solutions
Tel:400-860-5288
E-mail: marketing@megaunity.com
Adresse:
No.300, Dongxin Road, Wuzhong District, Suzhou, Jiangsu, China
No.8, Shuzi 3rd Road, DD Port, Dalian Jinpu New Area, Liaoning, China
---